Archives
polaroid 4x5
I made some progress on the Polaroid 4x5 conversion. I removed everything from the camera that won't be needed for 4x5.
Here it is before the destruction with the back and lens that will eventually be grafted on for 4x5.
These are the tools needed. Actually there was also a box cutter I used to cut wires. Most everything is riveted on and needed to be drilled out. No going back now! There were a few slotted head and Phillip head screws.
The pile of parts taken off.
The lens board revealed.
It's a lot lighter with all the stuff on the back taken off.
Pretty compact folded up. It won't be so compact with the Graflok back on it. The next step is to get the shutter on the 127 Ektar repaired and a CLA. Then to mount the lens and find out where the infinity focus is. Lots of carving to do. I don't think it's going to go back as easilly as it came apart.
big brother
LISTENING IN
by Seymour M. Hersh

A few days before the start of the confirmation hearings for General Michael Hayden, who has been nominated by President Bush to be the head of the C.I.A., I spoke to an official of the National Security Agency who recently retired. The official joined the N.S.A. in the mid-nineteen-seventies, soon after contentious congressional hearings that redefined the relationship between national security and the public's right to privacy. The hearings, which revealed that, among other abuses, the N.S.A. had illegally intercepted telegrams to and from the United States, led to the passage of the 1978 Foreign Intelligence Surveillance Act, or FISA, to protect citizens from unlawful surveillance. "When I first came in, I heard from all my elders that 'we'll never be able to collect intelligence again,'" the former official said. "They'd whine, 'Why do we have to report to oversight committees?' " But, over the next few years, he told me, the agency did find a way to operate within the law. "We built a system that protected national security and left people able to go home at night without worrying whether what they did that day was appropriate or legal."

After the attacks of September 11, 2001, it was clear that the intelligence community needed to get more aggressive and improve its performance. The Administration, deciding on a quick fix, returned to the tactic that got intelligence agencies in trouble thirty years ago: intercepting large numbers of electronic communications made by Americans. The N.S.A.'s carefully constructed rules were set aside.


[more]
thanks to The Agonist



Here is an excellent two part Jim Hightower piece.
Bush's Imperial Presidency
The Bush administration has pushed hard for limitless powers to spy on, imprison and torture American citizens in the name of 'security.' Is this really what America stands for?

A fellow from a town just outside of Austin wrote a four-sentence letter to the editor of our local daily that astonished me: "I want the government to please, please listen in on my phone calls. I have nothing to hide. It is also welcome to check my emails and give me a national identification card, which I will be proud to show when asked by people in authority. What's with all you people who need so much privacy?"

Well, gee where to start? How about with the founders? Many of the colonists who rose in support of the rebellion of '76 did so because their government kept snooping on them and invading their privacy. Especially offensive was the widespread use of "writs of assistance," which were sweeping warrants authorizing government agents to enter and search people's homes and businesses -- including those of people who had nothing to hide. The founders had a strong sense of the old English maxim "A man's house is his castle." They hated the government's "knock at the door," the forced intrusion into their private spheres, the arrogant abrogation of their personal liberty. So they fought a war to stop it. Once free of that government, they created a new one based on laws to protect liberty -- and this time they were determined to put a short, tight leash on government's inherently abusive search powers.


[more]
Inside Donnie Rumsfeld's Orwellian Pentagon
While claiming that they must 'secure' America for a post-9/11 world, the BushCheney zealots are taking us back to a pre-1776 world.

In 1928, Justice Louis Brandeis wrote that the real threat to American freedom was not from an outside assault, but from the devious manipulations of our own misguided leaders. "The greatest dangers to liberty," he observed, "lurk in insidious encroachment by men of zeal, well-meaning, but without understanding."

Nearly 80 years after Brandeis's warning, the zealots have been brought in from the far-right fringe on the golden chariot of George W, and they've shown that they have no understanding of the essence of America, which includes our hard-won liberties, our rule of law and our system of checked-and-balanced governmental power.


[more]
thanks to Bad Attitudes
abductions
| | | |
| --- | --- | --- |
| | It's a serious problem. Countless bovines have disappeared from dairy farms everywhere. And the numbers of missing cows are on the rise. | |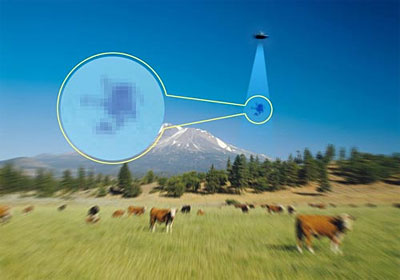 [more]
thanks to The Cartoonist
iran
Another Fraud on Iran: No Legislation on Dress of Religious Minorities

Maurice Motamed, the representative of the Iranian Jewish community in Iran's parliament, has strongly denied the rumors started by Canada's National Post that the Iranian legislature has passed a law requiring members of religious communities to wear identifying badges.

The report was also denied on Montreal radio by Meir Javedanfar, Middle East Analyst and the Director for the Middle East Economic and Political Analysis Company

The National Post was founded by Conrad Black and has been owned by CanWest since 2003,* is not a repository of expertise about Iran. It is typical of black psychological operations campaigns that they begin with a plant in an out of the way* newspaper that is then picked up by the mainstream press. Once the Jerusalem Post picks it up, then reporters can source it there, even though the Post has done no original reporting and has just depended on the National Post article, which is extremely vague in its own sourcing (to "human rights groups").


[more]
How Bush Brewed the Iran Crisis
Paranoia as Policy

Why did the Bush regime create a crisis over Iran?

The answer is that the Bush regime is desperate to widen the war in the Middle East.

What has Iran done? Unlike Israel, Pakistan and India, countries that developed nuclear weapons on the sly, Iran signed the non-proliferation treaty. Countries that sign this treaty have the right to develop nuclear energy. The International Atomic Energy Agency monitors their energy programs to guard against the programs being used to cloak a weapons program. Until the Bush regime provoked a crisis, Iran was cooperating with the inspection safeguards. The weapons inspectors have found no Iranian weapons programs.

There is no evidence for the Bush regime's accusation that Iran is developing nuclear weapons. What the Bush regime is trying to do is to unilaterally take away Iran's right under the non-proliferation treaty to develop nuclear energy. It is the Bush regime that is violating the treaty by attempting to deny its benefits to Iran. The Bush regime is acting illegally because of its paranoid suspicion that 5 or 10 years in the future Iran will use what it has managed to learn about uranium enrichment to develop a weapons program.

Why is the Bush regime concerned about what Iran might do in the future? Is it because the US government intends to continue its bullying in the MIddle East and is worried that Iran will get tired of it and develop nuclear weapons as a check on US hegemony over the Muslim world? Why does the Bush regime think that its interest in the Middle East takes priority over the interests of the countries that are located there?


[more]

Neither the US nor Israel has ruled out taking military action against nuclear-related targets in Iran if ongoing diplomatic efforts to freeze Tehran's nuclear program do not prove successful.

Accordingly, Iran has been quietly restructuring its military, while carrying out a series of military exercises testing its new military dogma. In December, more than 15,000 members of the regular armed forces participated in war games in northwestern Iran's strategically sensitive East Azerbaijan and West Azerbaijan border provinces that focused on irregular warfare carried out by highly mobile and speedy army units.

In another telling development, a second exercise was launched in the majority-Arab province of Khuzestan, reportedly aimed at quelling insurgencies in areas subject to ethnic unrest and prone to foreign influence. Involving 100,000 troops, the exercise provided a taste of how the Islamic Republic would respond to further disturbances in the strategic, oil-rich province.


[more]
photography
| | | |
| --- | --- | --- |
| | These images are inspired by signs perched high atop very tall poles in order for people to view them from a very long distance. The poles are digitally removed from the image in order to give the illusion that the signs are disconnected from the ground as they ominously float above us. | |
[more]
thanks to 1mag3
iraq
Juan Cole's review of where we are in Iraq is a must read.
Critique of US Policy in Iraq
by Juan Cole
| | | |
| --- | --- | --- |
| | Bush Administration policies in Iraq have largely been a failure. It has created a failed state in that country, which is in flames and seething with new religious and ethnic nationalist passions of a sort never before seen on this scale in modern Iraqi history. The severe instability in Iraq threatens the peace and security of the entire region, and could easily ignite a regional guerrilla war that might well affect petroleum exports from the Oil Gulf and hence the health of the world economy. | |
[more]
"Victory"? Forget it
Bush is trying to keep Americans from abandoning his disastrous war by claiming victory is at hand. But even his own generals know that's a lie.
By Sidney Blumenthal

When new Iraqi Prime Minister Nouri al-Maliki unveiled his government last week, five months after his country's elections, and was unable to appoint ministers of defense and interior, President Bush hailed it as a "turning point." And that was just one month after Maliki's mentor, former Prime Minister Ibrahim al-Jafaari, to whom he had been loyal deputy, installed in the position through the support of radical Shiite cleric Muqtada al-Sadr, was forced to relinquish his office through U.S. pressure.

Bush has been proclaiming Iraq at a turning point for years. "Turning point" is a frequent and recurring talking point, often taken up by the full chorus of the president ("We've reached another great turning point," Nov. 6, 2003; "A turning point will come in less than two weeks," June 18, 2004), vice president ("I think about when we look back and get some historical perspective on this period, I'll believe that the period we were in through 2005 was, in fact, a turning point," Feb. 7, 2006), secretary of state and secretary of defense, and ringing down the echo chamber.

This latest "turning point" reveals an Iraqi state without a social contract, a government without a center, a prime minister without power and an American president without a strategy.


[more]
The elephant in the Iraqi chamber

The narrative that the Bush administration and its apologists have been trying to peddle regarding Iraq is that a "sovereign" Iraqi parliament is now in power in Baghdad, and the government confirmed yesterday by that parliament is now well launched on its task of restoring peace and order in the country. (And if, um, the Iraqi government should fail at that-- well, that would be their own fault, wouldn't it?)

This narrative completely ignores the "elephant in the room" of Iraqi politics, i.e. the continuing and heavy-handed influence exercised over the Iraqi parliament and government by US officials, primarily "Ambassador"-- in reality, "Viceroy"-- Zalmay Khalilzad.

Indeed, Khalilzad was actually in the chamber yesterday during the crucial parliamentary session that confirmed PM Maliki's (still incomplete) government list. WaPo reporters Nelson Hernandez and Omar Fekeiki made clear in this report that Khalilzad was not only present but also helping to direct and stage-manage events there:


[more]
Iraq is Disintegrating as Ethnic Cleansing Takes Hold
Across central Iraq, there is an exodus of people fleeing for their lives as sectarian assassins and death squads hunt them down. At ground level, Iraq is disintegrating as ethnic cleansing takes hold on a massive scale.
| | | |
| --- | --- | --- |
| | The state of Iraq now resembles Bosnia at the height of the fighting in the 1990s when each community fled to places where its members were a majority and were able to defend themselves. "Be gone by evening prayers or we will kill you," warned one of four men who called at the house of Leila Mohammed, a pregnant mother of three children in the city of Baquba, in Diyala province north-east of Baghdad. He offered chocolate to one of her children to try to find out the names of the men in the family. | |
[more]
Both Turkey and Iran battling Kurds within Iraqi borders

Basically, it is exactly the scenerio everyone feared and no one wanted to happen.

Both Turkey and Iran have been launching military raids into northern Iraq against a Kurdish paramilitary group that is based there, posing a dangerous new threat to stability both within Iraq and to the region.
Turkey recently launched a massive military operation involving more than 250,000 troops against the PKK (nearly double the number of US troops in Iraq), concentrated in the mountains along Turkey's borders with Iran and Iraq. Extensive incursions into northern Iraq have been reported, aimed at cutting off the PKK's supply lines to Turkey from its camps in northern Iraq.
Iran, meanwhile, has begun attacks on PKK units based in Iran, and the Iranian military has entered Iraqi territory in hot pursuit of PKK militants.



[more]
| | | |
| --- | --- | --- |
| | Following is a recent email exchange between Larry DiRita, from SecDef McNama... err, Rumsfeld's office, and Joe Galloway. Genl. Barry McCaffrey insisted to Joe that he release it to us, and to everyone else who can read, so he did. A little hard to follow just below, but it gets easier and very interesting. Here's both sides, folks. What they used to call "unvarnished", like it or not. | |
[more]
Mentally Unfit, Forced To Fight
| | | |
| --- | --- | --- |
| | The U.S. military is sending troops with serious psychological problems into Iraq and is keeping soldiers in combat even after superiors have been alerted to suicide warnings and other signs of mental illness, a Courant investigation has found. | |
[more]
Easily Dispensable: Iraq's Children
By Dahr Jamail

Cherishing children is the mark of a civilized society.
- Joan Ganz Cooney

If, as I would like to believe, the above quote suggests all children and not merely those born in Western democracies, I am no longer certain that we live in a civilized society.

That women and children suffer the most during times of war is not a new phenomenon. It is a reality as old as war itself. What Rumsfeld, Rice and other war criminals of the Cheney administration prefer to call "collateral damage" translates in English as the inexcusable murder of and other irreparable harm done to women, children and the elderly during any military offensive.

US foreign policy in the Middle East manifests itself most starkly in its impact on the children of Iraq. It is they who continue to pay with their lives and futures for the brutal follies of our administration. Starvation under sanctions, and death and suffering during war and occupation are their lot. Since the beginning of the occupation, Iraqi children have been affected worst by the violence generated by the occupying forces and the freedom fighters.


[more]
book recommendation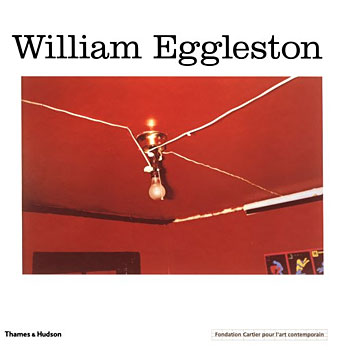 William Eggleston
by William Eggleston
This the the other book that has reminded me that I really like color and need to be shooting large format color. The others were by Joel Sternfeld and Stephen Shore. This was the best of the three Eggleston books my library had. It seems to be out of print and used ones start at over $200. If you are part of the Sno-Isle Libraries you are in luck. From Amazon:
| | | |
| --- | --- | --- |
| | Born in 1939 in Memphis, Tennessee, where he currently resides, William Eggleston is considered one of America's most important photographers. His 1976 exhibition, Photographs by William Eggleston, at the Museum of Modern Art in New York, marked a turning point in the history of photography: this was when color photography gained recognition as a medium of artistic expression. His intense and dramatic use of color and "democratic" approach to mundane subject matter continue to have an enormous impact on contemporary photographic practice. Published to accompany a French exhibition, this book brings together Eggleston's most significant works, from his first experiments in black-and-white to a series of photographs of Kyoto produced specifically for the exhibit. Drawing on public and private collections in Europe and the United States, the book includes vintage prints executed in the technique most characteristic of his work, the dye transfer process, as well as many lesser-known and previously unseen photographs. From Mississippi to Berlin, Kenya to Asia, Eggleston has tirelessly explored the wider world, transforming, through his camera, the ordinary into the extraordinary. | |
[more]
I have a couple of other books by Eggleston on order. The Sno-Isle Libraries let you order books they don't have. So far they've bought two for me. One on Harry Callahan which I will be posting about soon (incredible!) and Alec Soth. The Soth book just showed up in the system. Most of Eggleston is 35mm but the two books I've ordered are on his 2 1/4 square work and his 5x7 pieces. I'm hoping they come through on these two.

The country that wouldn't grow up

From one perspective Israel's future is bleak. Not for the first time, a Jewish state has found itself on the vulnerable periphery of someone else's empire: overconfident in its own righteousness, willfully blind to the danger that its indulgent excesses might ultimately provoke its imperial mentor to the point of irritation and beyond, and heedless of its own failure to make any other friends. To be sure, the modern Israeli state has big weapons - very big weapons. But can it do with them except make more enemies? However, modern Israel also has options. Precisely because the country is an object of such universal mistrust and resentment - because people expect so little from Israel today - a truly statesmanlike shift in its policies (dismantling of major settlements, opening unconditional negotiations with Palestinians, calling Hamas' bluff by offering the movement's leaders something serious in return for recognition of Israel and a cease-fire) could have disproportionately beneficial effects.

But such a radical realignment of Israeli strategy would entail a difficult reappraisal of every cliche and illusion under which the country and its political elite have nestled for most of their life. It would entail acknowledging that Israel no longer has any special claim upon international sympathy or indulgence; that the United States won't always be there; that weapons and walls can no more preserve Israel forever than they preserved the German Democratic Republic or white South Africa; that colonies are always doomed unless you are willing to expel or exterminate the indigenous population. Other countries and their leaders have understood this and managed comparable realignments: Charles De Gaulle realized that France's settlement in Algeria, which was far older and better established than Israel's West Bank colonies, was a military and moral disaster for his country. In an exercise of outstanding political courage, he acted upon that insight and withdrew. But when De Gaulle came to that realization he was a mature statesman, nearly 70 years old. Israel cannot afford to wait that long. At the age of 58 the time has come for it to grow up.


[more]
Israeli-Palestinian Conflict–It Never Stops Breaking Your Heart

Tonight, Diane wrote about a particularly nasty 2003 incident first reported in the New York Times, in which Israeli Border Police picked a 17 year-old Hebron boy at random, threw him in the back of their jeep, drove him to the town's deserted industrial zone and beat him up along the way. An officer in the front seat filmed a trophy video of the beating while his colleagues in the back seat did the deed. When they tired of the beating they physically threw him from the speeding jeep. The boy died when his head hit the ground with the jeep traveling roughly 40-50 mph.

The reason Diane wrote about this story is that this month one of the four perpetrators was convicted of the killing (his three colleagues remain on trial). But after reading the defense lawyer's claim that these men were only acting according to standards set for them by the Border Police itself, she began to realize that a litany of similar prosecutions against other Border Police personnel for similar abuse proved the lawyer correct. In other words, both the Border Police–perhaps explicitly–and Israeli society tacitly want their police to terrorize the Palestinian population treating it in a brutish, bestial manner. So why prosecute individual officers for doing what they were taught to do?


[more]
Haaretz on Israeli Settlers: How Mean Can you Be?

Israeli settlers in the West Bank have shot Palestinians, stolen their land, stolen their water, chased them out of their homes, put their own orchards off limits, and generally been about as mean as you could be short of an actual concerted war. They have also lobbied successfully to keep Palestinians stateless, about the closest the modern world comes to large-scale slavery.

And now the big colonies have convinced Prime Minister Olmert just to unilaterally steal the Palestinians' land on which the colonists are squatting!

But when you push little children into thorn bushes, somehow that is more eloquent than all the other things I just said. It reminds me of the jeers and jostling engaged in by American whites when the first southern black students walked on to previously segregated campuses.


[more]
book recommendation


The Knife Man:
The Extraordinary Life and Times of John Hunter,
Father of Modern Surgery
by Wendy Moore
From Amazon:
| | | |
| --- | --- | --- |
| | Brilliant anatomist, foul-mouthed and well met, avid empiricist and grave robber, John Hunter cut an astonishing figure in Georgian England. Born in Scotland in 1728, he followed his brother, a renowned physician, to London and into the intellectually grasping, fiercely competitive world of professional medicine. With ample servings of 18th-century filth and gore, Moore offers a vivid look at this remarkable period in science history, when many of the most impressive advances were made by relentless iconoclasts like Hunter. In an age when ancient notions of bodily humors still smothered medical thinking, Hunter challenged orthodoxy whenever facts were absent—which was usually the case. A prodigious experimenter—to the point of obsession—he dissected thousands of corpses and countless animals (many of them living) in his effort to define the nature of the human body. Yet he was also an early adherent of medical minimalism, shunning bloodletting by default and advocating physical therapy over invasive surgeries. This is a deftly written and informative tale that will please readers of science history, period buffs and everyone in between. | |
[more]
John Hunter, in the late 1700s revolutionized surgery and modern medicine. Before he was a surgeon he was an Anatomist. It wasn't easy being an Anatomist. One had to have cadavers to dissect and they best way to get them was grave robbing. And the dissection season was in winter since corpses rotted too fast in the summer. Given these handicaps he performed miracles and provided a scientific basis for medicine in a time still ruled by blood letting. It wasn't even known what a human fetus looked like at different stages because one couldn't look. It wasn't until 1754 when a full term dead pregnant women was obtained that the dissection revealed this the first time. Hunter had an amazing artist that did the sketches. Here is a charcoal sketch from that full term pregnancy.
Not only was Hunter most interesting but the Moore tells the tale well. Interesting times. I wouldn't want to be there, particularly if I needed surgery. Some more etchings from Hunter's dissections. John's brother William took the credit for John's work but that is part of this fascinating story.
William Hunter: Anatomia uteri humani gravidi tabulis illustrata = The anatomy of the human gravid uterus exhibited in figures
give us this day our daily photograph

Freeland Park and Holmes Harbor
This is my first 360 degree pano. It's a twelve panel stitch. I've been trying for almost 20 years to make a 360 pano. At last! Unfortunately I just discovered that my version of IE resizes the large images to fit the screen. Too bad. My Opera displays it full size and lets me scroll from right to left. That's my intention. I can turn this into a VR but I still need to figure out how to put it on a page. One step at a time.

economy
The Declining Dollar Erodes Personal Savings
| | | |
| --- | --- | --- |
| | A recent article in BusinessWeek magazine by James Mehring paints a stark picture of the ongoing decline of the U.S. dollar. The dollar has lost 5% against a blend of worldwide currencies just since April, falling to a 12-month low against the Euro and an 8-month low against the Japanese yen. Overall, the dollar fell 28% against other currencies between 2002 and 2004. It then rebounded slightly, but even the cheerleaders in the American financial press cannot shrug off this latest decline. | |
[more]
photography
Henry Wessel: Capturing the Image, Transcending the Subject
| | | |
| --- | --- | --- |
| | From the beginning Mr. Wessel has used only one camera, a Leica with a 28-millimeter lens, and one type of film, Tri-X, which allows a full range of tones. He still processes his own film and makes his own black-and-white prints. Limiting his tools to a single camera with the same lens over the years has so deepened Mr. Wessel's sense of how light translates to film, and then to paper, that it's almost instinctive. | |
[more]
plamegate
I'm still waiting for the good news.
Update On Rove Indictment?
Information Sharing on the Rove Indictment Story
| | | |
| --- | --- | --- |
| | We know that we have now three independent sources confirming that attorneys for Karl Rove were handed an indictment either late in the night of May 12 or early in the morning of May 13. We know that each source was in a position to know what they were talking about. We know that the office of Special Counsel Patrick Fitzgerald will not confirm, will not deny, will not comment on its investigation or on our report. We know that both Rove's attorney Robert Luskin and Rove's spokesman Mark Corallo have categorically denied all key facts we have set forth. We know we have information that directly contradicts Luskin and Corallo's denials. We know that there were two network news crews outside of the building in Washington, DC that houses the offices of Patton Boggs, the law firm that represents Karl Rove. We know that the 4th floor of that building (where the Patton Boggs offices are located) was locked down all day Friday and into Saturday night. We know that we have not received a request for a retraction from anyone. And we know that White House spokesman Tony Snow now refuses to discuss Karl Rove - at all. | |
[more]
book recommendaion


Joel Sternfeld: American Prospects
by Joel Sternfeld
This book is one of the reasons for wanting to move into 5x7 color. Another is Stephen Shore's Uncommon Places. They both did 8x10 but 5x7 is close enough, particularly since that is what I have. The edition I have is from the library and is an earlier edition which isn't supposed to be as good but it's still great.
| | | |
| --- | --- | --- |
| | Originally published in 1987, Joel Sternfeld's now-classic view of America is here remastered, redesigned, and reprinted at a larger, brighter, truer scale. Finally, photography and offset printing techniques have caught up with Sternfeld's eye, and this new edition of American Prospects succeeds in presenting Sternfeld's most seminal work as it has always meant to be shown. A specially-commissioned essay by Kerry Brougher, Chief Curator at the Hirshhorn Museum and Sculpture Garden, considers the historical context in which Sternfeld was working and the pivotal role that American Prospects has played in the course of contemporary filmmaking and art photography. In American Prospects, a fireman shops for a pumpkin while a house burns in the background; a group of motorcyclists stop at the side of the road to take in a stunning, placid view of Bear Lake, Utah; the high-tech world headquarters of the Manville Corporation sits in picturesque Colorado, obscured by a defiant boulder; a lone basketball net stands in the desert near Lake Powell in Arizona; and a cookie-cutter suburban housing settlement rests squarely amongst rolling hills in Pendleton, Oregon. Sternfeld's photographic tour of America is a search for the truth of a country not just as it exists in a particular era but as it is in its ever-evolving essence. It is a sad poem, but also a funny and generous one, recognizing endurance, poignant beauty, and determination within its sometimes tense, often ironic juxtapositions of man and nature, technology and ruin. | |
[more]
prisons r us
Slouching Toward Gitmo ... in the US Prison System

It's shocking enough to read that 1 in 136 Americans is incarcerated, according to AP:

U.S. Prisons, Jails Grew by 1,000 Inmates a Week From '04 to '05; 1 in 136 Residents Behind Bars

Prisons and jails added more than 1,000 inmates each week for a year, putting almost 2.2 million people, or one in every 136 U.S. residents, behind bars by last summer.

But to read on and find out it's because the untried are swelling the ranks takes your breath away:

The report by the Justice Department agency found that 62 percent of people in jails have not been convicted, meaning many of them are awaiting trial.




[more]
hand held 4x5 rangefinder project
bigger
My Polaroid 250 arrived. Another project. Here it is with the Graflok back and Kodak Ektar 127 that will end up on it. The 250 is quite a bit smaller than the 110b. The Graflok back is usually trimmed to fit on the back of the 110b. The ground glass holder in the Graflok back is about the height of the back of the 250. I want to keep the Graflock back untouched so it's going to extend a bit above and below the 250. This will let me use 4x5 sheet film holders as well as my 4x5 Polaroid back. Eventually I will get some Grafmatic holders. I will have to move the rangefinder up and that might be a little tricky. I might try zone focus. I can always ground glass focus. Now to start taking things apart and to send the Ektar 127 off for a CLA. And then figure out how it's all going to go together. It even had nice lugs for one of my neck straps.
give us this day our daily photograph

Freeland Park
I have too many projects going on at the same time. I finally got around to scanning this pano test. It's a seven panel stitch that takes in a little over 180 degrees. There are a few little flaws with the stitch but all in all it came out well. Particularly since the little girl wasn't in the original pan. I finished the pan and then she appeared. I was still set up so I swung the camera around and reshot that frame. I have a 360 degree pano shot at Freeland Park in a little different location. I will scan that next. I should be able to make that one into a Quicktime VR. I used the Salut-S with the 65mm lens (41mm equivalent). It all worked as I hoped. I've been using some free outdated Ilford FP4 for testing. This should have been in color. My Polaroid Automatic 250 arrived today that I'm going to convert into 4x5. Tomorrow I go up to Blaine's to see his Polaroid J66. I'm thinking of converting one like it to 6x12 and 6x17. I still have to relube two Jupiter 8s and a Jupiter 9, repair my 5x7 back and clean some 5x7 sheet fim holders. At least my ground glass for the 5x7 won't be here for another 3 to 4 weeks. I probably should be ready when it does come. If only reality didn't keep getting in the way.