Archives
realism
My paintings incorporate the aesthetic of Wabi-Sabi, a Japanese Zen Buddhist concept of the importance of transcending ways of looking and thinking about our world and our existence. The compositions are deliberately austere while presenting the viewer with highly detailed, and in many cases, trompe o'leil rendering of subject matter. In this way, one can meditate on the solitude and unpolished beauty of nature. It is through this intimate interaction between my work and the viewer that I hope a stronger understanding develops concerning our imperiled environment's struggle against the daily ravages of man.
[more]
iraq
It looks like we are starting to use Israeli tactics in Iraq. That's all we need — to turn Iraq into a giant West Bank. They have no water, no electricity, and now we are going to remove their houses too. Tell me again how life for the Iraqis is better now that Saddam is gone.
A U.S. Army digger destroys one of several houses in the Iraqi town of Ramadi, some 90 km (55 miles) west of the capital Baghdad June 3, 2003. Soldiers said that U.S. forces stationed nearby came under attack from these houses and it was decided to remove them.
[more]
thanks to Magpie
Unprovoked murder? The culture clash in Iraq and the growing resistance
Dogs and women.
In the end, it all comes down to simple things, simple rules.
Among them are don't bring dogs into Iraqi homes, or disrespect their women. The Americans and British have been accused of doing both and people are dying behind it.
Even the rumor of searching through women's underwear sent 300 armed men into the streets in an Iraqi town. It may play at 10 Downing Street to call that unprovoked, but to Iraqis, it was a gross insult and provocation.
[more]
"Beleaguered" Americans and a FUBAR Iraq
It's been interesting seeing the news media come around the clusterfuck called "Iraq". Note the last paragraph of this CBS News story:
Power grid sabotage could end up causing a cholera epidemic — the last thing the beleaguered Americans need.
"Beleaguered". It's definitely an accurate adjective.
Mass sabotage has brought the nation's critical infrastructure to a grinding halt, while repair crews are assassinated if they attempt to repair the damage.
Meanwhile, as tempers flare in the festering heat (check out Baghdad's 10-day forecast), our soldiers die.
[more]
Trudy Rubin | Bush never made serious postwar plans
Whoever was responsible at top levels in the Pentagon for postwar planning should be fired.
But then no one would be fired. Three weeks in Iraq makes very clear that no one in the Bush administration made serious postwar plans before the start of the Iraq war.
That lack of foresight is largely responsible for the huge occupation problems the Bush team now faces - as Iraqi anger mounts over lack of security, electricity, water, sewage and jobs. Unless the Bush administration invests many more resources into its Iraq venture, soon, it could lose the peace.
[more]
thanks to Eschaton
Experts Question Depth of Victory
Attacks Indicate Baath Party Is Not Cowed
The wave of more sophisticated attacks on U.S. troops and civilian occupation forces in Iraq is raising new worries among military experts that the 21-day war that ended in April was an incomplete victory that defeated Saddam Hussein's military but not his Baath political party.
[more]
thanks to The Agonist
Winning the war was easy. Winning the peace will be a nightmare. The war on Iraq was "officially" over on May 1. But almost two months later, British Premier Tony Blair has been forced to admit that the security situation in Iraq is "serious". He missed the point though: there's no "security" (for Westerners) because of the widespread hostility of the Iraqi population towards the Anglo-American occupiers. And for most Iraqis, the occupiers are indistinguishable.
[more]
thanks to Magpie
natural sciences
The Academy of Natural Sciences
Digital Collections
The Ewell Sale Stewart Library of the Academy of Natural Sciences houses many rare, beautiful, and important works on the natural sciences, books that most people will never see in their lifetimes. These books were published over the last five centuries, and document the discovery of plant and animal species by early explorers as they traveled the world. By publishing the pages from these books digitally and providing access on the web, the Library hopes to share, with scientists, scholars, and the public, these early works.
Drawn from the Deep: The Fish in Science, Art, and the Imagination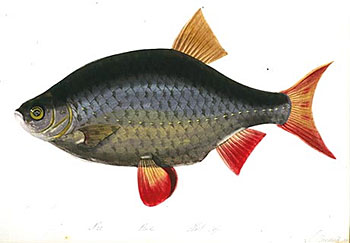 A Delight for the Eye and the Mind - Books on Mollusks and Their Shells
[more]
thanks to Giornale Nuovo
political partiesy
These are must reads. The Republicans continue to work towards the end of democracy in America.
Toward One-Party Rule
by Paul Krugman
In principle, Mexico's 1917 Constitution established a democratic political system. In practice, until very recently Mexico was a one-party state. While the ruling party employed intimidation and electoral fraud when necessary, mainly it kept control through patronage, cronyism and corruption. All powerful interest groups, including the media, were effectively part of the party's political machine.
Such systems aren't unknown here — think of Richard J. Daley's Chicago. But can it happen to the United States as a whole? A forthcoming article in The Washington Monthly shows that the foundations for one-party rule are being laid right now.
In "Welcome to the Machine," Nicholas Confessore draws together stories usually reported in isolation — from the drive to privatize Medicare, to the pro-tax-cut fliers General Motors and Verizon recently included with the dividend checks mailed to shareholders, to the pro-war rallies organized by Clear Channel radio stations. As he points out, these are symptoms of the emergence of an unprecedented national political machine, one that is well on track to establishing one-party rule in America.
[more]
Here is the article in the Washington Monthly. Read it and weep for the end of democracy.
Welcome to the Machine
How the GOP disciplined K Street and made Bush supreme.
When presidents pick someone to fill a job in the government, it's typically a very public affair. The White House circulates press releases and background materials. Congress holds a hearing, where some members will pepper the nominee with questions and others will shower him or her with praise. If the person in question is controversial or up for an important position, they'll rate a profile or two in the papers. But there's one confirmation hearing you won't hear much about. It's convened every Tuesday morning by Rick Santorum, the junior senator from Pennsylvania, in the privacy of a Capitol Hill conference room, for a handpicked group of two dozen or so Republican lobbyists. Occasionally, one or two other senators or a representative from the White House will attend. Democrats are not invited, and neither is the press.
The chief purpose of these gatherings is to discuss jobs--specifically, the top one or two positions at the biggest and most important industry trade associations and corporate offices centered around Washington's K Street, a canyon of nondescript office buildings a few blocks north of the White House that is to influence-peddling what Wall Street is to finance. In the past, those people were about as likely to be Democrats as Republicans, a practice that ensured K Street firms would have clout no matter which party was in power. But beginning with the Republican takeover of Congress in 1994, and accelerating in 2001, when George W. Bush became president, the GOP has made a determined effort to undermine the bipartisan complexion of K Street. And Santorum's Tuesday meetings are a crucial part of that effort. Every week, the lobbyists present pass around a list of the jobs available and discuss whom to support. Santorum's responsibility is to make sure each one is filled by a loyal Republican--a senator's chief of staff, for instance, or a top White House aide, or another lobbyist whose reliability has been demonstrated. After Santorum settles on a candidate, the lobbyists present make sure it is known whom the Republican leadership favors. "The underlying theme was [to] place Republicans in key positions on K Street. Everybody taking part was a Republican and understood that that was the purpose of what we were doing," says Rod Chandler, a retired congressman and lobbyist who has participated in the Santorum meetings. "It's been a very successful effort."
If today's GOP leaders put as much energy into shaping K Street as their predecessors did into selecting judges and executive-branch nominees, it's because lobbying jobs have become the foundation of a powerful new force in Washington politics: a Republican political machine. Like the urban Democratic machines of yore, this one is built upon patronage, contracts, and one-party rule. But unlike legendary Chicago mayor Richard J. Daley, who rewarded party functionaries with jobs in the municipal bureaucracy, the GOP is building its machine outside government, among Washington's thousands of trade associations and corporate offices, their tens of thousands of employees, and the hundreds of millions of dollars in political money at their disposal.
[more]
music
Blaine — you're going to love this site.
Oddmusic.com is for anyone interested in unique, unusual, ethnic, or experimental music and instruments. So whether you play stalagmites in a cave, the kaval, bow telegraph wires across the Nullarbor Plain, twist electrons by circuit bending, call whales on a Waterphone, or just love listening, this site is for you.
[more]
thanks to dublog
This site also has a Random Musical Quote of the Moment. This one was just too good not to pass on.
Random Musical Quote of the Moment:
In my music, I'm trying to play the truth of what I am. The reason it's difficult is because I'm changing all the time.
- Charles Mingus
No shit, Sherlock.
economy
In Jack London's short story, To Build a Fire, an Alaska prospector breaks through the ice of a frozen creek in the middle of winter, then finds he has only a few dry matches left to start a fire. The suspense builds as each match flickers out before a fire can catch. His fingers begin to freeze. Desperate, he tries to kill his dog so he can warm his hands by plunging them into the animal's steaming guts. But it's too late: his hands are frozen. He can't even handle his knife. Finally, as hypothermia overcomes him, he sits down in the snow to die.
Fed Chairman Alan Greenspan's situation isn't quite as dire as London's prospector. But with its latest rate cut on Wednesday, the Fed is almost down to its last match – at least as far as conventional monetary policy is concerned. Like the prospector, the chairman may soon have to consider the unconventional.
Don't be surprised if someday soon you see Greenspan down at the D.C. dog pound, picking out a stray.
At 1%, the key Federal Funds rate isn't just at its lowest point in 45 years – it's also approaching the non-negotiable limit of how low the Fed can take it. Much lower, and money market funds, where most people keep their spare cash these days, won't be able to cover their expenses – resulting in negative money fund yields. At that point, savers literally would be better off sticking their cash under their mattress.
Since money funds now constitutes a parallel, lightly regulated banking system – one that contains over $2 trillion in assets – encouraging depositors . . . cough . . . shareholders to pull their money out en masse probably isn't the kind of behavior Chairman Greenspan wants to encourage right now. And if rates go lower still, the Fed will start mucking up the repo (short for repurchase agreement) market, where large financial institutions and corporations like to stash their spare cash.
What kind of effect could that have on the financial system? Well, imagine draining all the oil from your crankcase, and then trying to drive across town – doing 80 mph on the freeway. Now imagine what that would do to your engine.
So the Fed has maybe one more match left in the box – and it's an itty bitty little paper match, the kind with the heads that are just as likely to break off as ignite.
[more]
prints
Do you know the difference between an aquatint and a drypoint print? This site explains and shows great details.
Image Maps of Printmaking Techniques
Reproductive Engraving
By Raphael Morghen's time reproductive engraving had become a highly specialized industry, utilizing myriad systems of web-like lines, dots, and lozenge shapes. This highly codified form of engraving is similar to that used to engrave paper money. At close range many forms appear to be clothed in an elegant fabric of lines, as if they were in a body stocking (you can see this clearly in the Virgin's neck, for example). The fabric on the Virgin's shoulder and the light grey background in the corners are also good examples of the subtleties of reproductive engraving.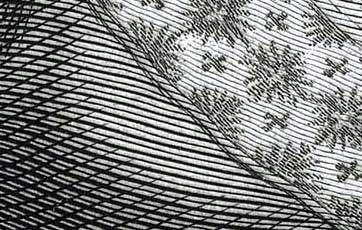 [more]
thanks to dublog
remember afghanistan?
The other unfinished war
In Afghanistan, too, stability is elusive
Even as U.S. and British forces struggle to pacify Iraq, another unfinished conflict rages on in Afghanistan, evinced this week by a new offensive by thousands of U.S. and Pakistani troops along the porous Afghan-Pakistani border. Barely reported in the U.S. media, the push into the mountainous border region by U.S. special operations forces and others is only the latest sign of deepening trouble in a country President Bush has promised to rebuild.
U.S. MILITARY officers who recently returned from Afghan duty describe a deteriorating security situation in the country, which is currently patrolled by about 7,000 U.S. troops, primarily from the 82nd Airborne Division, along with a 5,000-strong United Nations peacekeeping mission confined to the capital, Kabul.
U.S. Secretary of Defense Donald Rumsfeld last month declared that Afghanistan had shifted "from major combat activity to a period of ... stabilization and reconstruction." Yet interviews with these officers, combined with assessments from independent experts, suggest that forces loyal to the ousted Taliban leadership may be preparing the ground for a comeback attempt.
"I would describe it as a very difficult situation," says an officer who recently retired after a year in Afghanistan. "The trend there is not what I would call good."
[more]
thanks to Liberal Arts Mafia
wooden cars
Whatever name you choose to use, vehicles with wood bodies possess style and character missing in today's robotically built steel vehicles. Once, almost every conveyance was made of wood: boats, chariots, wagons, trains, even airplanes. The wood-sided wagons, convertibles, sedans and trucks seen here all wear the vestigial tails of their wooden predecessors.
[more]
thanks to The J-Walk Weblog
gay rights
Yesterday's Supreme Court decision seems to be even bigger than I thought. It's about time.
Sodomy decision opens path to gay marriage
Today's opinion dismantles the structure of constitutional law that has permitted a distinction to be made between heterosexual and homosexual unions, insofar as formal recognition in marriage is concerned. If moral disapprobation of homosexual conduct is is no legitimate state interest for purposes of proscribing that conduct, and if, as the Court coos (casting aside all pretense of neutrality), [w]hen sexuality finds overt expression in intimate conduct with another person, the conduct can be but one element in a personal bond that is more enduring, what justification could there possibly be for denying the benefits of marriage to homosexual couples exercising [t]he liberty protected by the Constitution? Surely not the encouragement of procreation, since the sterile and the elderly are allowed to marry. This case does not involve the issue of homosexual marriage only if one entertains the belief that principle and logic have nothing to do with the decisions of this Court.
Scalia is right. Any use of consistency and logic would force the court sanction same-sex marriages, and invalidate any attempt to limit the definition of "marriage" to unions between man and woman.
This is huge. Our nation took a huge step today toward eliminating one of the last standing impediments to true equality under the law. Just wait until the press picks this up (they don't seem to have noticed yet).
[more]

photography
San Francisco Historical Photograph Collection
Digitized images by subject
The San Francisco Historical Photograph Collection consists of approximately 250,000 photographs. The subject headings listed here cover only the 30,000 photographs that have been digitized to date.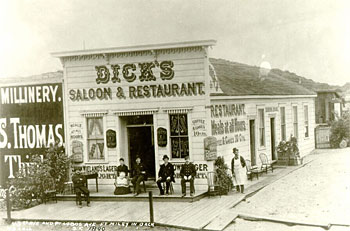 [more]
thanks to Esthet
how the republicans really feel about our servicemembers
How will servicemembers vote as GOP continues to screw them?
But there's a shift -- an important one -- amongst the top military brass. These are men and women who appreciate the social benefits bestowed upon our servicemembers -- benefits like housing and food and an aggressive affirmative action program that ensures we maintain the best trained, highest morale fighting force in the world. They do not appreciate GOP efforts to curtail such programs in the "real" world.
They are also sick and tired of constant deployment, and see the damage that perpetual (and unecessary) war causes with troop morale, reenlistment rates, and the general well-being of their troops. Generals Shinseki and Clark are the highest profile examples of this new outspoken breed of left-leaning top brass, but they are not alone.
And while Republicans and conservatives "support our troops" by putting them in harm's way, with an ill-conceived mission justified by a lies-generating "cabal" of pointy-headed "intellectuals", they also eagerly tear apart the meager social programs that help our veterans after the sacrifice to their nation.
This is not going unnoticed. In the Marine Corps Times, the headline blazes "House Republicans dig in against child tax credit for combat troops." In the Army Times, we get the following editorial (subscribers only):
Nothing but lip service
(Issue Date: June 30, 2003)
In recent months, President Bush and the Republican-controlled Congress have missed no opportunity to heap richly deserved praise on the military. But talk is cheap -- and getting cheaper by the day, judging from the nickel-and-dime treatment the troops are getting lately.
[more]
photography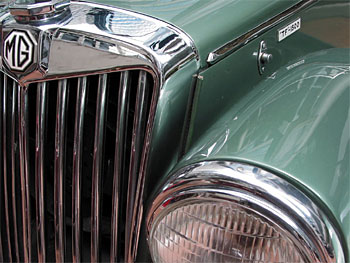 [more]
thanks to Solipsistic
tax cuts
This is a must read. Bob Herbert shows the real costs to Bush's tax cuts. America's rich are eating America's future.
Tax Cut Casualties
by Bob Herbert
The juxtaposition was perfect.
On Monday, the same day that President Bush was raking in $4 million and touting his tax cuts at a Manhattan fund-raiser, the trustees of the City University of New York met to formally approve the largest tuition hike in the school's history.
This is how it is in the United States these days, massive tax cuts for the very wealthy at the same time that the poor and working classes are being clobbered by reduced services and myriad tax increases of one kind or another.
[...]
So it's too bad, kids, but this is the new American reality. You'd be getting a windfall if you were one of the high rollers at Bechtel or Halliburton. The game is rigged in their favor. But all you want to do is get a decent education so you can make something of yourself. We can't help you with that.
While the president has been trumpeting his federal tax cuts, 57 of the 62 counties in the state of New York have raised property taxes. Ten counties have raised sales taxes. Another 35 are trying to, but have come up against statutory limits. Some are pleading for permission to break through those limits.
In New York City, which includes five of the state's counties, the situation is dire. Residents have been hit with the largest fare increase in history (yes, that's another tax hike), the largest property tax increase in history, an increase in the sales tax and an increase in the top rate on income taxes. Even water fees are going up.
And, of course, it's not just New York City and New York State. California might as well throw its budget into the Pacific. And Oregon is a fiscal basket case.
The CUNY students who will have to shoulder a heavier tuition load next year are part of a broad mass of Americans who are going backward rather than forward, and who are not being helped in the least by the obsession in Washington with tax cuts.
[more]
photography
Andreas Seibert (Swiss, born 1970), a Lookat Member since 2000, is based in Tokyo. Seiberts work, in color as well as in bw, gives emphasis on the Japanese society in transition. His corporate and advertising includes companies like Adidas Japan and Daimler Chrysler.
[more]
thanks to Esthet
american taliban
Lesbian & Gay Rights : Domestic Partnership, Civil Unions, Marriage
Oppose Writing Intolerance into the U.S. Constitution
Spurred by Canada's recent decision to legalize gay marriages, a coalition of right-wing religious groups has launched a campaign to amend the U.S. Constitution to define marriage as strictly between a man and a woman, invalidate all state and local domestic partnership laws and nullify civil rights protections based on marital status. Rep. Marilyn Musgrave (R-CO) has advanced their goal by introducing H.J. Res 56, the "Federal Marriage Amendment."
In many states, unmarried persons -- including unmarried relatives, heterosexual couples, gay and lesbian couples and even unrelated clergy members -- have some of the same rights as married persons. The proposed amendment would eliminate these protections by nullifying domestic partnership laws in several states and in more than 100 counties, cities and towns. The proposal would also undermine state adoption, foster care and kinship care laws. If enacted, the amendment would even prohibit state and local governments from making their own decisions on providing benefits to their employees.
The Federal Marriage Amendment would wipe out every single law protecting millions of families no matter what their sexual orientation.
[more]
thanks to AlterNet
The American Taliban doesn't win them all...
Supreme Court Strikes Down Gay Sex Ban
The Supreme Court struck down a ban on gay sex Thursday, ruling that the law was an unconstitutional violation of privacy.
[more]
iraq
U.S. Army Spc. Dandrea Harris uncuffs women and children after soldiers handcuffed them with plastic ties during a night raid in Habaniyah Saturday, June 21, 2003. They had been unsuccessfully searching for an Iraqi man in an adjacent house who had recently tried to kill Iraqi informants working with the Army. Army officers later appologized to the family for mistakenly handcuffing them.
[more]
This is just plain wrong. And Americans wonder why the Iraqi's just might be a little pissed off.
UK troops 'killed by civilians'
Six UK soldiers killed in Iraq were shot by civilians after weapons searches in homes turned into a bloody showdown, according to local residents.
And Prime Minister Tony Blair told the Commons tension between British troops and Iraqis reluctant to disarm could have led to the killings.
[...]
The Brits have now given the locals 48 hours to turn over the killers.
Saddam had so little success controlling this region, he drained the marshes. I seriously doubt the British scare these people especially when a guerrilla army lies close by.
Considering that an armed mob killed the soldiers, exactly who would be turned over? What are the British going to do? Take 50 hostages and shoot them if the killers aren't turned out? Search more homes? Bulldoze a few?
Saddam resorted to genocide and couldn't control these people. He drained the marshes, destroying an area some believe was the original site of the garden of eden.
I doubt the Commons would call for the return of the poison gas bombers to control Southern Iraq. Besides, it didn't work in 1925, didn't work in the 1980's and wouldn't work now.
Short of blowing the town off the face of the earth and killing the residents, no one is going anywhere.
[more]
The above is from dailyKos which is an excellent source of links and commentary on Iraq.
Powerless Iraqis rail against ignorant, air-conditioned US occupation force
As temperatures reached a scorching 45C (113F) in Baghdad last week people in al-Thawra, a sprawling working-class slum, unearthed hidden rifles and threatened to kill the manager of the local electrical sub-station if he did not resume power supplies.
"Some had guns and others threw stones at us, but I told them this was just a sub- station and we aren't receiving any electricity," said Bassim Arman, the harassed-looking manager. "Now I have to close down anyway, because employees are too frightened to come to work."
Electricity is vital to life in the Iraqi capital where the temperature can soar as high as 60C (140F) at the height of summer. Without it there is no air-conditioning, no refrigerators to prevent food rotting and no light in a city terrified by looters. The failure to get the electrical system working has become a symbol for Iraqis in the capital of the general failure of the American occupation to provide living conditions even at the miserable level they enjoyed under Saddam Hussein.
Asked about Baghdad's lack of electricity at an air-conditioned press conference, Paul Bremer, the American head of the occupation authority, looking cool in a dark suit and quiet purple tie, simply asserted that, with a few exceptions, Baghdad was now receiving 20 hours of electricity a day. "It simply isn't true," said one Iraqi, shaking his head in disbelief after listening to Mr Bremer. "Everybody in Baghdad knows it."
[more]
Political fallout over Iraq rattling US
The political fallout from the unexpected hazards of occupying Iraq is starting to be felt in Washington, although it remains unclear who, if anyone, is to be held responsible for what is seen as inadequate postwar planning.
[more]
photography
The Photography of Charles Sheeler
[more]
thanks to Solipsistic
empire
We think we want Empire, but we don't want to think about what it takes.
We subscribe to nothing. We have no attention span, no sense of history, no sense of posterity.
Arrogant, indifferent, disconnected, aimless, self-absorbed, our lives are arranged around familiar pastimes ... and the occasional search for new pastimes.
When the going gets tough, we wait ... hoping the going will just go away. If it doesn't, we eventually reach for the remote.
[more]
evolution and art
The Darwin Effect
Evolution and 19th Century Visual Culture
The results of my concentrated period of research have tended to be aleatory if not downright serendipitous, rather like evolution itself: one thing led to another—or didn't. I have divided up my thoughts on the subject, like Gaul, into three, rather unequal, parts: 1) the "Darwin effect" on some nineteenth-century art and artists; 2) evolution and the representation of a single species—the horse; and 3) evolution and gender theory—or, less anachronistically—the "woman question."
[more]
thanks to wood s lot
One of the articles from the above link...
Evolution and Degeneration in the Early Work of Odilon Redon
Despite a certain nationalist resistance to Darwin and an early post-war preference for Lamarck, by the mid-1880s Darwinism had emerged as the major philosophical underpinning of the natural sciences, and the theory's conception of man's place in the natural world had reverberations for a defeated nation. With little room for deity in the Darwinian universe, the notion of the immortal soul was cast into doubt: man was related to the ape, not to the angel. This displacement of man from the center of creation, converging with the waning importance of France, would have numerous echoes in Redon's work, beginning with the fallen angels of the immediate post-war period. (fig. 7) Redon's corporeal fallen angels have lost their divine status. Darkly pensive or sullenly looking back toward the heavens, they are earth-bound fated mortals, with thoughts imprisoned in their material existence.
[more]

The Best Show in Town
by Uri Avnery
The most talented director could not have done better. It was a perfect show.
Television viewers all over the world saw heroic Israeli soldiers on their screens battling the fanatical settlers. Close-ups: faces twisted with passion, a soldier lying on a stretcher, a young woman crying in despair, children weeping, youngsters storming forward in fury, masses of people wrestling with each other. A battle of life and death.
There is no room for doubt: Ariel Sharon is leading a heroic fight against the settlers in order to fulfil his promise to remove "unauthorized" outposts, even "inhabited" ones. The old warrior is again facing a determined enemy without flinching.
The conclusion is self-evident, both in Israel and throughout the world: if such a tumultuous battle takes place for a tiny outpost inhabited by hardly a dozen people, how can one expect Sharon to remove 90 outposts, as promised in the Road Map? If things look like that when he has to remove a handful of tents and one small stone building - how can one even dream of evacuating real settlements, where dozens, hundreds or even thousands of families are living?
This must have impressed George Bush and his people. Unfortunately, it has not impressed me.
It makes me laugh.
In the last few years I have witnessed dozens of confrontation with the army. I know what they really look like.
The Israeli army has already demolished thousands of Palestinian homes in the occupied territories. This is how it goes: early in the morning, hundreds of soldiers surround the land. Behind them come the tanks and bulldozers, and the action starts. When despair drives the inhabitants to resist, the soldiers hit them with sticks, throw tear gas grenades, shoot rubber-coated metal bullets and, if the resistance is stronger, live ammunition, too. Old people are thrown on the ground, women dragged along, young people handcuffed and pushed against the wall. After a few minutes, it's all over.
[more]
THE NEW THOUGHT POLICE
The campaign to criminalize criticism of Israel
We hear constantly about the supposed rise of anti-Semitic sentiments in Europe: this is not neo-Nazi activity, or the "old" anti-Semitism of the Protocols, but the "new anti-Semitism," which boils down to criticism of Israel and its supporters. As officials of the Anti-Defamation League recently put it in the Denver Post:
"Today's strain of anti-Semitism usually targets Israel in some form. The most socially acceptable way to vent anti-Semitism today is to criticize Israel, the only state controlled by Jews, by holding Israel to standards not applied to any other country. Of course, it is not anti-Semitic to express sympathy with the Palestinian people or to disagree with Israeli government policies. But a hateful bias is revealed when critics subject Israel, and Israel alone, to invective and demonization, while human-rights abuses of other countries are overlooked or excused."
If you criticize "the only state controlled by Jews" you aren't necessarily anti-Semitic – but you probably are. And just what are these standards that Israel alone is held to? Any other country that separated out the majority of the population on the basis of ethnicity, and subjected them to draconian controls, controlling their movements, and keeping them penned up in special ghettos, would long ago have been declared an international pariah. How has Israel managed to get away with it – and, not only that, but how have they managed to go on the offensive, and target their critics as "bigots"?
[more]
thanks to Yolanda Flanagan
music
The chief lobby group of the nation's major recording labels today said it is preparing hundreds of lawsuits against Internet users who illegally trade copyrighted music files......The first round of lawsuits will be prepared during the next eight to 10 weeks. They will ask for injunctions and monetary damages against file swappers, (RIAA President Cary) Sherman said.
[...]
You can argue the propriety of fair use and file trading, if you want, but what fascinates me is the political cluelessness of broadbased lawsuits.
First, it turns otherwise law abiding citizens into criminals. Anyone who lives in a major city can buy bootlegged CD's. By attempting to sue average customers to scare them off of file trading, and we're talking a large percentage of the US population and maybe the majority of working adults, they set themselves up to be ambushed in Congress. What legislator is going to protect their right to control their property when they are going to drag in teenagers and unaware parents into expensive legal proceedings.
[more]
The major labels are living in the past. They are clutching at straws while their comfy world explodes because they see their customers as marks and criminals and their customers are rebelling and going elsewhere. The musicians are rebelling, too.
Peter Gabriel
Summer 2003
The Encore Series
The Peter Gabriel Encore Series, a collection of authorized two-CD sets consisting of complete, unedited live recordings from PG's Summer 2003 U.S. tour.
Each concert will be recorded by Ben Findlay (Real World staff engineer) and released as a "limited edition" double-CD, professionally mastered and manufactured (not CD-R's) that will come in a gatefold package with exclusive artwork especially designed for the Encore Series by Real World. Each set costs $25 (plus S&H) and will ship approximately three weeks after the original show date.
As a special offer, The Encore Series is also allowing fans to purchase the entire set of 15 concerts for only $325! that's like getting two shows free! NOTE: Special Offers are shipped as full sets only!
[more]
What is even more interesting is what Phish is doing...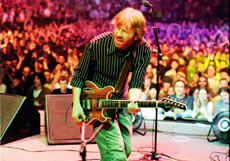 Phish Summer Tour is now available for pre-order.
Shows will be available for download within 48 hours of each performance.
Live Phish Downloads offers high quality, unedited soundboard recordings of select shows in standard MP3 and CD-quality FLAC files via a state-of-the-art delivery system. All download files are compatible with Windows, Mac and Unix, allowing for maximum flexibility and ease of use. Once downloaded, shows can be burned to disc, transferred to portable players, or played through your computer. Each show also comes with printable booklets, tray inlays, and labels if you elect to burn your files to CD.
Browse the show catalog to view the full list of offerings, including archive shows, recent Phish tours, and Trey Anastasio's recent spring tour. Be sure to register so you will be notified by email each time a new show is available for download.
[more]
Phish is selling their 21 show summer concert series for $179.95. Single shows are $9.95 and they typically take up 3 CDs. Yesterday I bought and downloaded one of Trey's shows. It was only 2 CDs but it had a guest guitar player on two tracks of the first set and on the entire second set — Carlos Santana. Wow! And they ended the second set with Duke Ellington's Caravan and the encore was the Beastie Boys' Root Down.
i'm proud to be a bright
The future looks bright
Language can help to shape the way we think about the world. Richard Dawkins welcomes an attempt to raise consciousness about atheism by co-opting a word with cheerful associations
A triumph of consciousness-raising has been the homosexual hijacking of the word "gay". I used to mourn the loss of gay in (what I still think of as) its true sense. But on the bright side (wait for it) gay has inspired a new imitator, which is the climax of this article. Gay is succinct, uplifting, positive: an "up" word, where homosexual is a down word, and queer, faggot and pooftah are insults. Those of us who subscribe to no religion; those of us whose view of the universe is natural rather than supernatural; those of us who rejoice in the real and scorn the false comfort of the unreal, we need a word of our own, a word like "gay". You can say "I am an atheist" but at best it sounds stuffy (like "I am a homosexual") and at worst it inflames prejudice (like "I am a homosexual").
Paul Geisert and Mynga Futrell, of Sacramento, California, have set out to coin a new word, a new "gay". Like gay, it should be a noun hijacked from an adjective, with its original meaning changed but not too much. Like gay, it should be catchy: a potentially prolific meme. Like gay, it should be positive, warm, cheerful, bright.
Bright? Yes, bright. Bright is the word, the new noun. I am a bright. You are a bright. She is a bright. We are the brights. Isn't it about time you came out as a bright? Is he a bright? I can't imagine falling for a woman who was not a bright. The website http://www.celeb-atheists.com/ suggests numerous intellectuals and other famous people are brights. Brights constitute 60% of American scientists, and a stunning 93% of those scientists good enough to be elected to the elite National Academy of Sciences (equivalent to Fellows of the Royal Society) are brights. Look on the bright side: though at present they can't admit it and get elected, the US Congress must be full of closet brights. As with gays, the more brights come out, the easier it will be for yet more brights to do so. People reluctant to use the word atheist might be happy to come out as a bright.
[more]
Welcome to the home page of a new Internet constituency--
The Brights
A Bright -- a person with a naturalistic worldview
A Bright's worldview is free of supernatural and mystical elements.
The ethics and actions of a Bright are based on a naturalistic worldview.
[more]
mold art
Members of this class are commonly referred to as slime moulds. These have thought to belong to both animal and fungi kingdoms at one time or another. It's now known that they are quite unrelated to animals and fungi and now are classified in the Kingdom Protista.
However slime moulds do exhibit characteristics of both fungi and animals. In the feeding stage, the slime moulds moves about as a mass of protoplasm (the plasmodium) feeding on bacteria, spores, and other organic matter much like an amoeba. When the food supply is exhausted or other unfavourable conditions occur, the plasmodium changes, taking on the appearance of a fungus.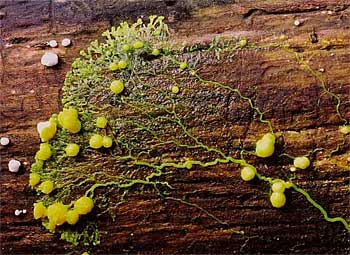 [more]
thanks to The J-Walk Weblog
media
We ask the questions
It took a British journalist to put the American Defence Secretary on the spot. Why, asks Justin Webb, are the US media so timorous?
My favourite weapons-of-mass-destruction moment came at a Pentagon briefing a few weeks ago. Just as the storm over the failure to find said weapons was breaking in Britain, deep in the bowels of the Pentagon one of the deputies of the Defence Secretary, Donald Rumsfeld, was asked a potentially tricky question on the subject. His imperious response: "I'm not here to answer that."
And, lo and behold, he didn't. And nobody complained about it.
[...]
It's still the case, though, that the US media have not covered themselves in glory in recent weeks. And I am glad to be able to report that the Bush administration is properly grateful. I went to see the Vice-President make a speech a few nights ago. He finished with a reference to the war in Iraq, telling his audience: "You did well - you have my thanks."
Were these troops or government officials he was addressing? Neither, in fact: the occasion was the annual dinner of the American Radio and Television Correspondents Association.
It's all very, very cosy. No wonder the BBC table was No 148. Next to the lavatories and the emergency exit.
[more]
thanks to Altercation
molecule humor
Molecules with Silly or Unusual Names
Arsole
Yes, believe it or not, there is actually a molecule called Arsole... and it's a ring! It is the arsenic equivalent of pyrrole, and although it is rarely found in its pure form, it is occasionally seen as a sidegroup in the form of organic arsolyls. For more information, see the paper with probably the best title of any scientific paper I've ever come across: "Studies on the Chemistry of the Arsoles", G. Markl and H. Hauptmann, J. Organomet. Chem., 248 (1983) 269. Contrary to popular belief, however, the arsoles are not aromatic...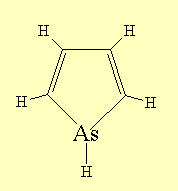 [more]
thanks to Solipsistic
blogs
I recently ranted about a good blog gone missing. Well, it's missing no more. Welcome back to Liberal Arts Mafia. Sometimes you just have to take some time off to clear out the poisons that accumulate.
Iraq
On today's cover of The Globe and Mail:

U.S. soldiers arrested 17-year-old Khaled Salim in the southern suburbs of Baghdad Tuesday. Salim, who insulted occupying troops on his way to school, was bound and taken away as a warning to others

So much for freedom of speech.

British military police killed in Iraq

Six British military police officers have been killed and eight other military personnel wounded in two separate incidents in southern Iraq.
[more]

Denial and Deception
by Paul Krugman

Politics is full of ironies. On the White House Web site, George W. Bush's speech from Oct. 7, 2002 — in which he made the case for war with Iraq — bears the headline "Denial and Deception." Indeed.

There is no longer any serious doubt that Bush administration officials deceived us into war. The key question now is why so many influential people are in denial, unwilling to admit the obvious.

About the deception: Leaks from professional intelligence analysts, who are furious over the way their work was abused, have given us a far more complete picture of how America went to war. Thanks to reporting by my colleague Nicholas Kristof, other reports in The New York Times and The Washington Post, and a magisterial article by John Judis and Spencer Ackerman in The New Republic, we now know that top officials, including Mr. Bush, sought to convey an impression about the Iraqi threat that was not supported by actual intelligence reports.

In particular, there was never any evidence linking Saddam Hussein to Al Qaeda; yet administration officials repeatedly suggested the existence of a link. Supposed evidence of an active Iraqi nuclear program was thoroughly debunked by the administration's own experts; yet administration officials continued to cite that evidence and warn of Iraq's nuclear threat.

And yet the political and media establishment is in denial, finding excuses for the administration's efforts to mislead both Congress and the public.
[more]

Cover Your Hair
by Nicholas Kristof

Still no luck in my quest to help the administration find Iraqi weapons of mass destruction. But meanwhile, I'm getting the impression that America fought Saddam, and the Islamic fundamentalists won.

For a glimpse of the Islamic state that Iraq may be evolving into, consider the street execution of an infidel named Sabah Ghazali.

Under Saddam Hussein, Christians like Mr. Ghazali, 41, were allowed to sell alcohol and were protected from Muslim extremists. But lately extremists have been threatening to kill anyone selling alcohol. One day last month, two men walked over to Mr. Ghazali as he was unlocking his shop door and shot him in the head — the second liquor store owner they had killed that morning.

An iron curtain of fundamentalism risks falling over Iraq, with particularly grievous implications for girls and women. President Bush hopes that Iraq will turn into a shining model of democracy, and that could still happen. But for now it's the Shiite fundamentalists who are gaining ground.
[more]

Baghdad: A Race Against the Clock

Eight weeks after victoriously entering Baghdad, American forces are in a race against the clock. If they are unable to restore both personal security and public services and establish a better rapport with Iraqis before the blistering heat of summer sets in, there is a genuine risk that serious trouble will break out. That would make it difficult for genuine political reforms to take hold, and the political liberation from the Saddam Hussein dictatorship would then become for a majority of the country's citizens a true foreign occupation. With all eyes in the Middle East focused on Iraq, the coming weeks and months will be critical for shaping regional perceptions of the U.S. as well.
[more]

thanks to thoughts on the eve of the apocalypse





vilnius

Manipulated images of Vilnius' Old Town. It has an overly cute, annoying navigation scheme but lovely images.
[more]
thanks to Esthet

I have lots of Israel/Palestine links but this seems to say it all. A must read.
Of Dignity and Solidarity
The Meaning of Rachel Corrie
By Edward Said
Whenever the facts are made known, there is immediate recognition and an expression of the most profound solidarity with the justice of the Palestinian cause and the valiant struggle by the Palestinian people on its behalf. It is an extraordinary thing that Palestine was a central issue this year both during the Porto Alegre anti-globalization meetings as well as during the Davos and Amman meetings, both poles of the world-wide political spectrum. Just because our fellow citizens in this country are fed an atrociously biased diet of ignorance and misrepresentation by the media, when the occupation is never referred to in lurid descriptions of suicide attacks, the apartheid wall 25 feet high, five feet thick, and 350 kilometers long that Israel is building is never even shown on CNN and the networks (or so much as referred to in passing throughout the lifeless prose of the roadmap), and the crimes of war, the gratuitous destruction and humiliation, maiming, house demolitions, agricultural destruction, and death imposed on Palestinian civilians are never shown for the daily, completely routine ordeal that they are, one shouldn't be surprised that Americans in the main have a very low opinion of Arabs and Palestinians. After all, please remember that all the main organs of the establishment media, from left liberal all the way over to fringe right, are unanimously anti-Arab, anti-Muslim and anti-Palestinian. Look at the pusillanimity of the media during the buildup to an illegal and unjust war against Iraq, and look at how little coverage there was of the immense damage against Iraqi society done by the sanctions, and how relatively few accounts there were of the immense world-wide outpouring of opinion against the war. Hardly a single journalist except Helen Thomas has taken the administration to task for the outrageous lies and confected "facts" that were spun out about Iraq as an imminent military threat to the US before the war, just as now the same government propagandists, whose cynically invented and manipulated "facts" about WMD are now more or less forgotten or shrugged off as irrelevant, are let off the hook by media heavies in discussing the awful, the literally inexcusable situation for the people of Iraq that the US has now single-handedly and irresponsibly created there. However else one blames Saddam Hussein as a vicious tyrant, which he was, he had provided the people of Iraq with the best infrastructure of services like water, electricity, health, and education of any Arab country. None of this is any longer in place.
[more]

women artists
Artemisia Gentileschi (1593 - 1652/53), daughter of well-known Roman artist, Orazio Gentileschi (1563 - 1639), was one of the first women artists to achieve recognition in the male-dominated world of post-Renaissance art. She was the first woman to paint major historical and religious artwork, whereas women of her era were usually constrained to less lofty genre painting.
[more]
thanks to Solipsistic
the tar baby called the middle east
The Scourge of Hopelessness
Life in a Bifurcated World
Each day the newspapers carry stories from Israel and Iraq describing another IDF or US soldier shot; each day another story about the failed roadmap for peace and the failed promise for Iraqi freedom. Each day we witness America becoming mired in the tar baby that has been the day-to-day experience of Israel for fifty years. Each day the strong arm of vengeance sticks in the tar baby's gut accomplishing nothing but proximity to more pain and suffering. Brother Remus told that tar baby story to the plantation owner's son, a story with a long history in Africa, a story of wiliness and endurance, twin traits that enable the oppressed to survive the bitterness of occupation; would that the "Man" had heeded the truth embedded in that tale. But the oppressor is addicted to his myths of superiority, to his beliefs in only his righteousness, and to his obligation to bring his freedom and his advanced civilization to the inferior people he oppresses. Such is the blindness that afflicts those who see through the lens of force.
[more]
Bush's Vietnam
by John Pilger
America's two "great victories" since 11 September 2001 are unravelling. In Afghanistan, the regime of Hamid Karzai has virtually no authority and no money, and would collapse without American guns. Al-Qaeda has not been defeated, and the Taliban are re-emerging. Regardless of showcase improvements, the situation of women and children remains desperate. The token woman in Karzai's cabinet, the courageous physician Sima Samar, has been forced out of government and is now in constant fear of her life, with an armed guard outside her office door and another at her gate. Murder, rape and child abuse are committed with impunity by the private armies of America's "friends", the warlords whom Washington has bribed with millions of dollars, cash in hand, to give the pretence of stability.
"We are in a combat zone the moment we leave this base," an American colonel told me at Bagram airbase, near Kabul. "We are shot at every day, several times a day." When I said that surely he had come to liberate and protect the people, he belly-laughed.
[more]
thanks to BookNotes
mark twain
Mark Twain's Interactive Scrapbook
Mark Twain was a lifelong creator and keeper of scrapbooks. He took them with him everywhere and filled them with souvenirs, pictures, and articles about his books and performances. But in time, he grew tired of the lost glue, rock-hard paste, and the swearing that resulted from the standard scrapbook process. So, he came up with the idea of printing thin strips of glue on the pages to make updates neat and easy to do. In 1872, he patented his "self-pasting" scrapbook, and by 1901, at least 57 different types of his albums were available. It would be his only invention that ever made money.
Inspired by his invention, this interactive scrapbook tells Twain's life story through a collection of texts, photos, illustrations, and clippings from his day. To begin exploring, click one of the chapters to the right.
[more]
thanks to plep
empire
Among these is his grasp of the essentially insatiable nature of capitalism--or at least of American capitalism, for one criticism that might be made of Wallerstein is his relative indifference to the importance of different national cultures in capitalism. Anyone who doubts their importance even when it comes to economic policy might want to contrast the two great newspapers of the Western capitalist classes, the Wall Street Journal and the Financial Times, and note the horrified incredulity with which FT writers have attacked the Bush Administration's tax cuts, so ardently demanded by the editorial page of the Journal.
For just as US imperialism, emboldened by a strong shot of nationalism, is busy undermining the world political order of which the United States is hegemon, so dominant sections of the US capitalist elite are suicidally gobbling up the fiscal foundations of American economic stability and the American capitalist system. Their pathological hatred of FDR, who did more than any other man in the twentieth century to preserve and extend American capitalism, has been echoed in our own day by their visceral, hysterical loathing of Clinton, who, objectively speaking, also served them very well. This is a truly strange and awful sight, and--pace Niall Ferguson--one that bears little resemblance to the behavior of the old British imperial elites, at least once their empire had been achieved. In their criminal arrogance, these contemporary American projects and attitudes are much more reminiscent of Wilhelmine Germany, and we must hope that they do not receive a condign punishment. For in the words of Arnold Toynbee, "great empires do not die by murder, but suicide."
[more]
thanks to Spitting Image
color
Pigments in Paintings
How artists have colored our lives...
Paintings are made from mud and a stick with hairs...
Pigments are the basis of all paints, and have been used for millennia. They are ground colored material. Early pigments were simply as ground earth or clay, and were made into paint with spit or fat. Modern pigments are often sophisticated masterpieces of chemical engineering.
This exhibit includes most important pigments used through the early 20th century.
In a microscope, we see that paintings and other painted objects consist simply of pigments suspended in a substance -- like chips in a chocolate chip cookie. The "substance" can vary, from oil or egg yolk in paintings, to plaster in frescos, or sophisticated plastics in automobile finishes. Moreover there are many interesting relationships between pigments (the focus of this exhibit) and dyes, and even with the "visual pigments" found in our own eyes.
[more]
thanks to BookLab II
writers
Orwell and me
Margaret Atwood cried her eyes out when she first read Animal Farm at the age of nine. Later, its author became a major influence on her writing. As the centenary of George Orwell's birth approaches, she says he would have plenty to say about the post-9/11 world
Democracies have traditionally defined themselves by, among other things - openness and the rule of law. But now it seems that we in the west are tacitly legitimising the methods of the darker human past, upgraded technologically and sanctified to our own uses, of course. For the sake of freedom, freedom must be renounced. To move us towards the improved world - the utopia we're promised - dystopia must first hold sway.
It's a concept worthy of doublethink. It's also, in its ordering of events, strangely Marxist. First the dictatorship of the proletariat, in which lots of heads must roll; then the pie-in-the-sky classless society, which oddly enough never materialises. Instead, we just get pigs with whips.
I often ask myself: what would George Orwell have to say about it?
Quite a lot.
[more]
books
Depero Futurista - The "Bolted Book"
This section contains a facsimile of Fortunato Depero's Depero Futurista, also known as the Bolted Book because of the novel 'nuts and bolts' binding in homage to the mechanical age. Charting Depero's work from 1913 to 1927, it was published by Dinamo-Azari in 1927.
While the mechanical binding, itself a pure manifesto to mechanisation, makes the book famous, the layout and content of the book are a milestone in book making. The papers used vary in both colours and weights while the text, in black and red inks, employs different typefaces, font sizes and orientations to create geometrical patterns from the text itself. The result is a consummate work of graphic design.
[more]
thanks to BookLab II
mad artists
The painter Richard Dadd (1817-1886) is chiefly remembered for the two extraordinarily-detailed masterpieces he painted during his incarceration in Bethlem Hospital: Contradiction. Oberon and Titania (1854-8), and The Fairy-Feller's Master Stroke (ca. 1855-64). Besides these justly-celebrated works, he also produced dozens of watercolours, and a smaller number of singularly-fascinating oil-paintings, during his long confinement in 'Bedlam', and, later, in Broadmoor.
[more]
iraq
War by other means: the "reconstruction" of Iraq
On Face the Nation, the one Sunday talk show run by a sane person, Bob Schieffer, he showed the picture of the US soldiers holding off Iraqi soldiers with bayonets and it disturbed him. John McLaughlin, who's been opposed to the war from the start, also commented on the picture.
This seems to have caught a lot of pundits unaware. While some seek to continually justify the war effort, a lot more are wondering exactly what the hell is going on in Iraq.
Let's take a short tour of today's US and UK newspapers.
[Many good links to Iraq articles.]
I could go on, but these articles, all running today, give a picture of absolute ineptitude now taking place in Iraq. While there was some effort to depict the war as a three week affair, the reality is that the enemy has changed shape and form and is still more than willing to engage Americans.
In the meanwhile, civil life is turning into a nightmare for the average Iraqi. No electricity, no secruity, random, violent encounters with Americans. Saddam may be gone and the police may not take you for a beating, but the environment of instabity and growing rage poses an ongoing danger to American troops.
The American viceroy, Paul Bremer, why mince words, was told directly at a World Economic Forum meeting in Jordan that the US needs to form an Iraqi government, not a hand selected council to advise on running the country.
But it's the picture of the US soldiers holding the bayonets to fend off the former Iraqi soldiers which has left people wondering about our policies in Iraq.
[more]
Smashed US memorial points to deepening Iraqi anger
With tears in his eyes, US Army paratrooper Richard Bohr knelt down in the Iraqi dust and kissed a handmade memorial stone, bidding farewell to a brother in the US Marine Corps who was killed in action on the spot April 10, the day after Baghdad fell to invading American troops.
Draped with a necklace and pendant imploring, "St. Michael Protect Us," the concrete memorial put in place by a US unit Friday morning measured two-by-three feet, and had been painted with a bright American flag, the Marine Corps shield, and the words "Operation Iraqi Freedom."
But within 30 minutes of the American troops leaving, this tribute to a brother was no more - a casualty of the deepening resentment toward US troops here, at the hands of Iraqis who increasingly see those troops not as liberating friends, but as an occupying enemy.
[more]
thanks to BookNotes
music
Warren Zevon's bright twilight
New album 'The Wind' to cap career with a little help from his friends — Bruce Springsteen, Jackson Browne, Don Henley, Emmylou Harris, others
Warren Zevon, among rock's most distinctive, enduring and disturbing singer-songwriters, has spent his life wrestling with the angels of creativity and compassion and with the demons of self-abuse and cynicism. Now, at 56, Zevon is dying of cancer. He has responded to his "impending doom" — his term — with courage, humor, humility and a stunning new album, "The Wind." It is at once a summation of Zevon's career and a life-affirming celebration of the joys of music-making.
TO BE RELEASED in August, "The Wind" bursts with creativity — his own and that of his dearest friends and contemporaries: Bruce Springsteen, Jackson Browne, Don Henley, Tom Petty, Emmylou Harris, Ry Cooder, David Lindley, and his long-time collaborator Jorge Calderon.
[more]
thanks to BookNotes
good old fashioned american slave labor
Throwing Away the Key
US Prisons as Strategic Hamlets
As we settle into the twenty-first century, the United States has the highest incarceration rate in the world. Although the fear of "terrorism" has significantly weighted US laws in the police's favor, the primary reasons for the high incarceration rate remain the war on drug users and a change in penological philosophy from one of rehabilitation (or even punishment) to one of banishment. It is this philosophy that lies behind the so-called "three-strikes and you're out" laws and initiatives like Oregon's Measure 11 that established mandatory minimums for certain crimes. There is no attempt involved in these endeavors to seek justice, only a desire for revenge and a pretense that these prisoners are less than human and therefore deserve only a life behind bars or, in some cases, death by the state.
[...]
Part of the reason for the upsurge in prison populations is simple: somebody is making money from incarceration. In addition to the drug war dynamic, which perpetuates not only the need for a higher number of drug arrests but also the need for the continued violation of the drug laws in order to justify its existence, prisons themselves are a growing business. Whether it is a company that manufactures or provides equipment used in corrections, a company whose business is building prisons, or the growing industry of staffing privatized prisons, there is money to be made. In addition, the growing contracting of inmates in manufacturing and services by outside industry has created a need for this new element of the labor force. Like death row prisoner Mumia Abu Jamal wrote in one of his many commentaries, "Under a regime where more bodies equal more profits, prisons take one big step closer to their historical ancestor, the slave pen." Another aspect to the privatization of prisons (and the use of prisoners as labor) is the question of whether the role of these institutions is rehabilitation, punishment or merely the assurance that taxpayer subsidized labor will continue to be provided. Corporations who do contract prison labor range from Starbucks Coffee to the Boeing Corporation. The work is presented to prisoners, legislators and the public as work experience and job opportunities for the inmates when in reality they are nothing but cheap labor opportunities for the participating corporations. With the government assuming costs for all living expenses and a workforce unwilling to challenge labor abuse and other questionable practices for fear of retaliation by prison officials, it is a near perfect environment for the corporation.
[more]
other worlds
This is not only a remarkable photographic record, color images made before WWW I, but it is a window on another world. I often link to sites with old photographs. Photographs of worlds that no longer exist. These worlds are more than people that dress in funny clothes. Everything in those worlds was different. When I look at old photographs I try to imagine those worlds — worlds without electricity, without flush toilets, without SUVs, without weapons of mass destruction.
The Empire That Was Russia
The Prokudin-Gorskii Photographic Record Recreated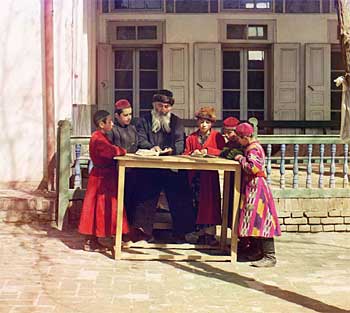 Jewish Children with their Teacher
The photographs of Sergei Mikhailovich Prokudin-Gorskii (1863-1944) offer a vivid portrait of a lost world--the Russian Empire on the eve of World War I and the coming revolution. His subjects ranged from the medieval churches and monasteries of old Russia, to the railroads and factories of an emerging industrial power, to the daily life and work of Russia's diverse population.
In the early 1900s Prokudin-Gorskii formulated an ambitious plan for a photographic survey of the Russian Empire that won the support of Tsar Nicholas II. Between 1909-1912, and again in 1915, he completed surveys of eleven regions, traveling in a specially equipped railroad car provided by the Ministry of Transportation.

Tea Weighing Station
[more]
thanks to Solipsistic
war against some ngos
Now Bush wants to buy the complicity of aid workers
Relief groups have been told they must be an "arm of the US government"
by Naomi Klein
The Bush administration has found its next target for pre-emptive war, but it's not Iran, Syria or North Korea. Not yet anyway.
Before launching any new foreign adventures, the Bush gang has some homeland housekeeping to take care of: it is going to sweep up those pesky non-governmental organisations that are helping to turn world opinion against US bombs and brands.
The war on NGOs is being fought on two clear fronts. One buys the silence and complicity of mainstream humanitarian and religious groups by offering lucrative reconstruction contracts. The other marginalises and criminalises more independent-minded NGOs by claiming that their work is a threat to democracy. The US Agency for International Development (USaid) is in charge of handing out the carrots, while the American Enterprise Institute, the most powerful think-tank in Washington, is wielding the sticks.
On May 21 in Washington, Andrew Natsios, the head of USaid, gave a speech blasting US NGOs for failing to play a role many of them didn't realise they had been assigned: doing public relations for the US government. According to InterAction, the network of 160 relief and development NGOs, Natsios was "irritated" that starving and sick Iraqi and Afghan children didn't realise that their food and vaccines were coming to them courtesy of George Bush. From now on, NGOs had to do a better job of link ing their humanitarian assistance to US foreign policy and making it clear that they are "an arm of the US government". If they didn't, InterAction reported, "Natsios threatened to personally tear up their contracts and find new partners".
For aid workers, there are even more strings attached to US dollars. USaid told several NGOs that have been awarded humanitarian contracts that they cannot speak to the media - all requests from reporters must go through Washington. Mary McClymont, CEO of InterAction, calls the demands "unprecedented" and says: "It looks like the NGOs aren't independent and can't speak for themselves about what they see and think."
[more]
thanks to Eschaton
harry potter
Harry Potter showed up at Karin Blaine's show Saturday night. Well, at least his books did. Joni and Kendra brought their new copies (it went on sale Saturday) and Zoe almost did. When Zoe saw my eyes bug out and the envy drool start to form at the sight of the new harry Potter books, she realized that she couldn't wait until August 24 to give me my birthday present. I have my own now! Thanks, Zoe.
when does ignorance turn into stupidity?
What can we learn from our ignorance?
If more than a third of Americans believes weapons of mass destruction were found in Iraq, what does that tell us?
That more than a third of the public is totally out of touch?
That 34 percent of the people don't believe news reports?
That roughly one in three people want to give the answers they think pollsters are looking for?
Or that people will believe what they want to believe - or are conditioned to believe - regardless of all evidence to the contrary?
[...]
"It's always amazing how ill-informed people are," said Lori Weigel, Denver-based vice president of Public Opinion Strategies.
"But ask them who won 'American Idol' and they'll know."
[more]
thanks to BookNotes
books
[more]
watch out for those trains
My recent cathartic rant (is that a light at the end of the tunnel or is that an oncoming freight train?) resulted in some kind comments. Thanks. It does encourage me to keep going. One comment, though, illustrates my point.
Gensesis 12:1 Now the LORD had said unto Abram, Get thee out of thy country, and from thy kindred, and from thy father's house, unto a land that I will shew thee.
... following Tower of Babel.
Disease? We seem to be far from understanding each orthers language. ;)
What is it about people that have to quote the Bible to support any position they take? What a small world they must live in. Not to mention the delusional aspects.
where is that slacker?
Regular programming will be resuming soon.
sweet, sweet music
Here is my life afirming creative contribution for the day. This is what I webcast last night. Sweet, sweet music is the only way to describe last night's show with Karin Blaine. Check out the show. Listen to two sets of sweet, sweet music, with pictures. I can listen to Karin forever. Go listen. Right now.