Archives
photography
This is a must see.


Loving Your Pictures Erik Kessels Vernacular Photography
"Director Erik Kessels' exhibition at Arles. Something of an avid photography collector, clearly possessed with an eye for an image and a story beyond the image, Kessels' found photographic material is certainly not short on creativity. The collection, described as 'vernacular photography', brings together a series of pictures with new meanings outside their original and intended purpose.
"Ubiquitous, amateur photographic accidents are imbued with an added charm: unwitting background characters from holiday snaps are turned into the subject matter of their own portraits; accidental double exposures superimpose one image on top of another; and old photo collections, rescued from the fleamarket, tell a new story, albeit simply from the repeated appearance of a dalmation or old Dutch lady in a black taxi."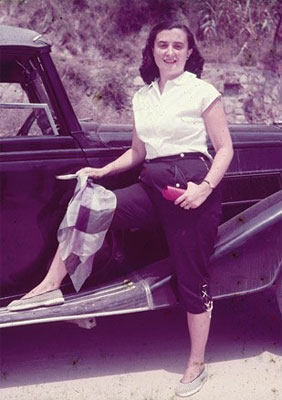 economy
"O.K., Thursday's jobs report settles it. We're going to need a bigger stimulus. But does the president know that?
"Let's do the math.
"Since the recession began, the U.S. economy has lost 6 ½ million jobs — and as that grim employment report confirmed, it's continuing to lose jobs at a rapid pace. Once you take into account the 100,000-plus new jobs that we need each month just to keep up with a growing population, we're about 8 ½ million jobs in the hole.
"And the deeper the hole gets, the harder it will be to dig ourselves out. The job figures weren't the only bad news in Thursday's report, which also showed wages stalling and possibly on the verge of outright decline. That's a recipe for a descent into Japanese-style deflation, which is very difficult to reverse. Lost decade, anyone?"
The Great American Bubble Machine
Matt Taibbi on how Goldman Sachs has engineered every major market manipulation since the Great Depression
"The first thing you need to know about Goldman Sachs is that it's everywhere. The world's most powerful investment bank is a great vampire squid wrapped around the face of humanity, relentlessly jamming its blood funnel into anything that smells like money.
"Any attempt to construct a narrative around all the former Goldmanites in influential positions quickly becomes an absurd and pointless exercise, like trying to make a list of everything. What you need to know is the big picture: If America is circling the drain, Goldman Sachs has found a way to be that drain — an extremely unfortunate loophole in the system of Western democratic capitalism, which never foresaw that in a society governed passively by free markets and free elections, organized greed always defeats disorganized democracy.
"They achieve this using the same playbook over and over again. The formula is relatively simple: Goldman positions itself in the middle of a speculative bubble, selling investments they know are crap. Then they hoover up vast sums from the middle and lower floors of society with the aid of a crippled and corrupt state that allows it to rewrite the rules in exchange for the relative pennies the bank throws at political patronage. Finally, when it all goes bust, leaving millions of ordinary citizens broke and starving, they begin the entire process over again, riding in to rescue us all by lending us back our own money at interest, selling themselves as men above greed, just a bunch of really smart guys keeping the wheels greased. They've been pulling this same stunt over and over since the 1920s — and now they're preparing to do it again, creating what may be the biggest and most audacious bubble yet."
vertigo rush
Don't look down: Terrifying view from glass box balcony jutting out from skyscraper's 103rd floor
"If you're scared of heights, it may be time to look away now.
"Not content with having the tallest building in America, the owners of Sears Tower in Chicago have installed four glass box viewing platforms which stick out of the building 103 floors up.
"The balconies are suspended 1,353 feet in the air and jut out four feet from the building's Skydeck."
global climate change
Thanks to Our Fossil Fuel Addiction, We May Be Setting Ourselves Up for a Catastrophic Natural Event
Too much CO2 in the air and not enough oxygen in the oceans may release a toxic dose of hydrogen sulfide -- an unheralded executioner.
"What is hydrogen sulfide? It smells like farts and rotten eggs. You can find it in swamps, sewers, landfills, volcanic and natural gases, and pretty much everywhere there is a petroleum refinery. Unfortunately, you can also usually find it whenever and wherever you've got mass extinctions.
"In fact, it is hydrogen sulfide, rather than killer asteroids or some other interstellar death-bringer, that has possibly become the go-to kill-shot of most mass extinctions in Earth's history.
" "It doesn't take much hydrogen sulfide to kill off anything," Gerry Dickens, professor of earth science and paleoceanography at Rice University, explained to AlterNet by phone.
"He should know: It was Dickens' work with methane hydrates that completed the puzzle of the Permian-Triassic extinction event, more aptly known as the Great Dying, in the 2002 BBC Horizon documentary The Day the Earth Nearly Died.
"During the Great Dying, over 250 million years ago, flood basalts in the Siberian and Emeishan traps unleashed hell on Earth, spewing titanic walls of lava, ash, debris and greenhouse gases into the sky, blotting out the sun and surrounding hundreds of thousands of miles in a biblical inferno for which there is no contemporary analogue, at least in reality.
"But even that wasn't enough to wipe out the 96 percent of Earth's marine, terrestrial and plant species claimed by the Great Dying. A growing scientific consensus explains that the death stroke was probably delivered from Earth's anoxic oceans, whose resultant out-of-whack pH balance, once literally defined as the "power of hydrogen," released catastrophic stores of either methane hydrate or hydrogen sulfide into the atmosphere.
"Whichever one it was, hydrogen had the power to bring Earth to its knees. And it could happen again."
i made it to another weekend!
Wednesday my car wouldn't start after dropping of a days production of camera straps at the Post Office. I ended up walking home (4 miles). I've been wanting to start walking again but that was a bit more than my body was ready for. I can still move, though. Thursday morning I took a couple of suspect fuses off the car and into the local NAPA auto parts store. There was nothing wrong with them. I put them back on the car and it started up. I was about a mile from home when the engine stopped running. This time I knocked on a nearby door and Zoe picked me up. Friday morning it started right up and I drove it to my mechanic. No word on it yet. My friend Blaine refers to this as car wars.
The big thing this week was discovering focus stacking.

with focus stacking

without focus stacking

This is one of the most amazing things I've ever seen. Macro photography usually means very narrow depth of field. You can stop the lens down to increase the depth of field somewhat, and get more of the subject into focus, but then you get into diffraction degredation of the image, which makes the image less sharp. This picture is the result of combining 5 images, each image focused a little bit further down the top of the camera. It's called focus stacking and the software I used is Helicon Focus. This was a quick and dirty test. On close examination I should have used 10 images and focused a little further out. I just used the default settings on Helicon Focus. What an amazing tool! I found out about it from a post at Luminous Landscape: The Joys of Extended Depth of Field or Goodnight Dr. Scheimflug, wherever you are. I shot this with my Panasonic G1 with an M42 adapter and a 35 year-old Pentax Super-Multi-Coated Macro-Takumar 50/4 at f11. Did I say this was totally amazing!

I have a Flickr stream with more and larger images: focus stacking. I also made a 10x13 inch print of this image. Wow! Finding Helicon Focus as I was starting to play with macro-photography was my good luck. Images are floating through my head.

A word on reading e-books on a computer. It's hard to tell how long the book is. I thought that the Count of Monte Cristo was taking a long time until I looked it up on Amazon and found the unabridged edition has over 1,400 pages. It was a great read. I've started Sir Richard Francis Burton's "The Book of the Thousand Nights and a Night", free on Project Gutenberg. It has 16 volumes.

As if starting a 16 volume book wasn't enough of a time sucker, I have a new turntable on the way.
It's an Audio-Technica PL120 Turntable. I have boxes of LPs that are crying out to be ripped.