Archives
the shitstorm cometh
We're beginning what could be a hundred-years war if we don't change our policy. I don't think a lot of people, particularly in Washington, particularly in places in the White House, fully understand the dangers of going to a full-scale war. The fact of the matter is that there's no reason for a fundamentalist Muslim to have anything but contempt for Osama bin Laden, because he stands for nothing that has to do with their religion. And we just don't give those fundamentalists a chance to breathe. Our policies push them into his camp too much. I'm not saying anything new—I think Jimmy Carter was trying to say the same thing last week when he accepted the Nobel Peace Prize. Unless we deal with the real issues, the underlying issues around the world that lead to the kind of madness that we saw on September 11th; unless we can deal with some of those underlying problems— the lack of any trickle-down economy in the Gulf world, the complete corruption of the leadership of most of the oil sheikhdoms that we tolerate; until we try to apply pressure to make life better there, we'll have problems in the Middle East. We also have problems with Israel and Palestine that we're not dealing with.
[more]
thanks to American Samizdat
Murray remarks on bin Laden kick up firestorm
Sen. Patty Murray intended to be provocative when she told a group of high school students terrorist leader Osama bin Laden is popular in poor countries because he helped pay for schools, roads and even day care centers.
"We haven't done that," Murray said. "How would they look at us today if we had been there helping them with some of that rather than just being the people who are going to bomb in Iraq and go to Afghanistan?" (...)
"It is absolutely outrageous and despicable to imply that the American government should learn a lesson from the madman who murdered thousands of American citizens," Vance said.
Murray's comments "sent the message to these students that the United States somehow deserved or brought on the September 11 terrorist attacks," Vance said. "I think all decent people can agree that we most certainly did not, that this was an unprovoked attack of terrorism."
[more]
Reading the remarks of those critical of Murray only leaves me more depressed over the complete ignorance of so many Americans, with their hands over their ears and yelling "I CAN'T HEAR YOU, LA LA LA LA LA ....." Dumbfucks. Sorry, I'm not normally given to name calling, but our government is only spreading the conditions that cause terrorism. They are going to bring us all down. Dumbfucks.
thanks to American Samizdat
afghanistan
Failure of the 82nd airborne
As the US prepares for war on Iraq, its troops in Afghanistan are coming under increasing attack from the forces they were sent to dig out
American forces in Afghanistan have suffered a series of setbacks during 2002, and a year after the fall of the Taliban the US army is under almost daily attack in its bases in eastern Afghanistan. In the latest incident, in Kabul yesterday, two American soldiers were seriously injured in a grenade attack.
[more]
photography
A strong-willed man with a big ego, who was adamantly proprietary about his invention, he was only incidentally an artist. His artistry seems more eloquent for being secondary and economical, a byproduct of a sensitive mind.
Inventions age and are supplanted. Art is constant. Talbot's technique is being replaced by digital technology, but his pictures remain vivid and alluring. The art of his photographs is clearly in the enduring freshness of their wonderment.
[more]
Under Fire:
Images From Viet Nam
[more]
thanks to consumptive.org
This past war and any one looming, have often been treated as something akin to a 'Nintendo game'. This view conveniently obscures the vivid and often grotesque realities apparent to those directly involved in war. As a witness to the results of this past Gulf War, this televised, aerial, and technological version of the conflict is not what I saw and I'd like to present some images that I made that represent a more complete picture of what this conflict looked like.
War is at best a necessary evil, and I am certain that anyone that feels differently has never experienced or been in it. I have always hoped that true images of conflict give one the opportunity to witness and reflect more fully on the full realities of war. After covering many conflicts around the world in past 20 years and witnessing much human suffering, I feel a responsibility to try to contribute to making sure with my images that no one that sees the brutal realities of conflict, ever feels that war is comfortable and/or convenient.
[more]
thanks to consumptive.org

Israel and Mythology
"Like the colonial France of Fanon's scholarship, Israel will one day see defeat. Perhaps it won't be because the Palestinians acquire enough power to resist Israel's occupation effectively .."
Israel is a little like Icarus. Icarus crafted wings made of wax and, fascinated with the powers of flight offered by his creation, flew higher each day despite the warnings of wiser folk who noted that power must come with equal parts of prudence. Icarus, delusional with strength and inundated with thoughts of glory, ignored their advice. He finally flew too close to the sun. His wings melted. Icarus paid a heavy price for his foolishness.
Like the venerable figure from Greek mythology, Israel continues to crystallize the pathos of its fantasia. For some reason, most Israelis believe that brute force can remedy the omnipresent fear gripping Israeli society. Nevermind that it is a self-fulfilling fear, in existence because of the equally omnipresent fear that Israel inflicts daily on a defenseless civilian population that never asked for Israel's presence in the first place.
[more]
the cold war
The Cold War Lives On Inside Us All
it's a Friday night in January 1962, and the chill, blue- gray light spilling from the TV set in the side room is this week's episode of "The Twilight Zone." Tonight's story, like other Rod Serling scripts in the series, is haunted by the 14-year-old Cold War.
[more]
thanks to consumptive.org
blogs
Two more for the blogroll: dublog and Eschaton.
bauhaus
I was an Architecture major at the University of Washington in the early 60s. It was what could be called a Bauhaus school. Walter Gropius, Mies van der Rohe, and Marcel Breuer were held up as gods. They weren't, but they were involved with one of the most amazing schools of creativity from 1919 until 1933, when Hitler shut their decadent asses down. This site is a good overview of that brief rennaisance.
The Bauhaus Archive / Museum of Design
The Bauhaus Archive / Museum of Design in Berlin is concerned with the research and presentation of the history and impact of the Bauhaus (1919-1933), the most important school of architecture, design, and art of the 20th century. [Ed. — No shit!]
[more]
thanks to BookNotes
globalization
Water flows downhill
As do wages, benefits, and job security in the "free" market world
by Geov Parrish
For the last several months, U.S. media reports have been trickling in over the crisis in Mexico's maquiladora system. Since the admission of China to the World Trade Organization last year, companies have been leaving Mexico's U.S. border region en masse, opening plants again in China and in other low-wage countries in Southeast Asia, Central America, and even Eastern Europe and West Africa. Many more companies are feared to be readying a move, and still others have used the threat of moving to demand wage concessions from workers and tax and regulatory concessions from the Mexican government. The general tone of these articles has been bemusement: "Ha, ha, Mexico. You thought you were going to get rich by undercutting wages. Now the same thing is happening to you. Ha, ha, ha."
It is, unquestionably, ironic. What is now happening in the six Mexican states that border the U.S. is exactly what has happened in the United States and Canada since the passage of NAFTA in 1994 -- both in terms of the mass exodus of manufacturing jobs and the declining wages, benefits, and job security of the jobs that remain. But the fate of the maquiladoras is also likely to be, in time, the fate of many American workers as well; it is a harbinger not simply of America's economic past, but its future.
[more]
economics
There is no invisible hand
People don't behave rationally. So why do orthodox economists still cling to their discredited rational expectations theory?
by Joseph Stiglitz
Three cheers for the latest Nobel laureates in economics: Daniel Kahneman of Princeton University, and Vernon Smith of George Mason University in Virginia. Like many Nobel prizes, these awards recognise not only the seminal work undertaken by Kahneman and Smith, but also the schools of thought they help to lead.
Kahneman, a psychologist, has demonstrated how individuals systematically behave in ways less rational than orthodox economists believe they do. His research shows not only that individuals sometimes act differently than standard economic theories predict, but that they do so regularly, systematically, and in ways that can be understood and interpreted through alternative hypotheses, competing with those utilised by orthodox economists.
To most market participants - and, indeed, ordinary observers - this does not seem like big news. Wall Street brokers who peddled stocks they knew to be garbage exploited the irrationality that Kahneman and Smith exposed. Much of the mania that led to the bubble economy was based on exploiting investor psychology.
In fact, this irrationality is no news to the economics profession either. John Maynard Keynes long ago described the stock market as based not on rational individuals struggling to uncover market fundamentals, but as a beauty contest in which the winner is the one who guesses best what the judges will say.
[more]
thanks to also not found in nature
painters
Johannes Vermeer of Delft was one of the most talented painters in the Dutch Golden Age. He created a number of paintings in the 17th century. His work shows everyday life in the city of Delft in the Netherlands. His work and life had been forgotten for centuries, but now Vermeer is considered to be one of the greatest painters.
This site is dedicated to this artist, whose life and visions are partly a great mystery. View all of his paintings and see the city of Delft and Dutch life in the 17th century through the eyes of Vermeer. In addition to presenting all of Vermeer's paintings, this site aims to be a source of information for anyone who enjoys this artist's work.
[more]
thanks to dublog
This scrapbook, compiled by the staff of the Smithsonian American Art Museum, offers a glimpse into Hopper's life, his friends, and the paintings that have fascinated art lovers worldwide ever since Hopper first came to prominence during the mid 1920s.
[more]
thanks to dublog
books
The Works of
Edgar Allen Poe
1809-1849
A Descent Into The Maelstrom
WE had now reached the summit of the loftiest crag. For some minutes the old man seemed too much exhausted to speak. "Not long ago," said he at length, "and I could have guided you on this route as well as the youngest of my sons; but, about three years past, there happened to me an event such as never happened before to mortal man — or at least such as no man ever survived to tell of — and the six hours of deadly terror which I then endured have broken me up body and soul. You suppose me a very old man — but I am not. It took less than a single day to change these hairs from a jetty black to white, to weaken my limbs, and to unstring my nerves, so that I tremble at the least exertion, and am frightened at a shadow. Do you know I can scarcely look over this little cliff without getting giddy?"
[more]
thanks to BookNotes
comics
weapons inspections
In the new year, Rooting Out Evil will be sending a team of volunteer weapons inspectors into that greatest of rogue nations, the United States of America.
We have selected the US as our first priority based on criteria provided by the Bush administration. According to those criteria, the most dangerous states are those run by leaders who:
1) have massive stockpiles of chemical, biological, and nuclear weapons;
2) ignore due process at the United Nations;
3) refuse to sign and honour international treaties; and
4) have come to power through illegitimate means.
The current US administration fulfills all these criteria.
[more]
thanks to American Samizdat
9-11
9/11 – WHO KNEW?
Ask Senator Bob Graham
Just another boring PBS "Newshour," the droning voices of predictably safe panelists putting us to sleep, when, all at once, we are jolted wide awake:
GWEN IFILL: "Senator Graham, are there elements in this report, which are classified that Americans should know about but can't?"
SEN. BOB GRAHAM: "Yes, going back to your question about what was the greatest surprise. I agree with what Senator Shelby said the degree to which agencies were not communicating was certainly a surprise but also I was surprised at the evidence that there were foreign governments involved in facilitating the activities of at least some of the terrorists in the United States."
[more]
thanks to Cursor
rocks
Many pictures of minerals and gems.
[more]
thanks to DANGEROUSMETA!
let the revolution begin
Americans Revolt in Pennsylvania - New Battle Lines Are Drawn
Exactly 226 years later, another small group in Pennsylvania also met in early December to sign a document that claimed the same right - their duty - to alter their government in a way that would restore the democracy the original Founders were willing to fight and die for. The democratically elected municipal officials of Porter Township put their signatures to an ordinance passed unanimously on December 9, 2002. It reads, in part:
"A corporation is a legal fiction created by the express permission of the people…;
"Interpretation of the U.S. Constitution by the Supreme Court justices to include corporations in the term 'persons' has long wrought havoc with our democratic processes by endowing corporations with constitutional privileges intended solely to protect the citizens of the United States or natural persons within its borders; (...)
The implications of this are staggering. For example:
Before 1886, it was a felony in most states for corporations to give money to politicians or otherwise try (through lobbying or advertising) to influence elections. Such activity was called "bribery and influencing," and the reason it was banned was simple: corporations can't vote, so what are they doing in politics? Their concern is making money, and they don't need clean air to breathe or fresh water to drink; leave them to making money and leave the administration of the commons to We, The People.
[more]
Thursday December 19 2002
music
Mister J.C.
Ashley Kahn's A Love Supreme celebrates John Coltrane's masterpiece.
IN A SEASON of remarkable music writing, A Love Supreme arrives as one of the most satisfying books of 2002. On an immediate level, of course, it commemorates the creation of one of the most significant albums in the history of recorded music, genre irrelevant. But in giving us new ways to think about Coltrane's composition--a piece of music that, as much as Beethoven's Ninth Symphony, resists verbal summation--A Love Supreme is also that rarest of books about music which strikes a perfect balance among its several necessary elements.
"[As a reader] I'm the kid in the candy store," says Kahn. "I want it all. I want the historical stuff, and I want the anecdotal stuff, and I want the music, and I want huge overarching philosophical statements--not too much, but all in the balance--and I want pictures and everything else that comes with it. And I wanted to include all of that, without falling into dry academic prose on one side, or oh-so-moist hero worship on the other."
[more]
A Love Supreme
The Story Of John Coltrane's Signature Album
photography
A History of Native Nevadans through Photography
[more]
thanks to wood s lot
Denver was the most third important city in the formation of the lives of the men who started the Beat movement after NYC and San Francisco. Neal Cassady grew up here and met his second wife, Carolyn, at the Colburn Hotel. Jack Kerouac and Allen Ginsberg spent time in Denver, and Jack bought a house in Lakewood, a Denver suburb. The Five Points area was a Harlem in the West with its jazz clubs.
Here you will find pictures of some of the haunts of Neal Cassady as he was growing up, including known addresses his family had (24 by age 14, many of them repeats.Generally, I did not include addresses with new buildings.) Most of the Larimer street pool halls and flop houses are long gone, gentrified out of existence along with the whorehouses. Kerouac's Lakewood house is still there, and the Colburn stands tall with the popular 74 year old Charlie Brown's Bar & Grill pulling customers in, just like Jack and his friends.

Neal and his family - ten in all at the time,
lived in that little building between the larger ones!
He was five at the time.
[more]
thanks to wood s lot
nuclear madness
Hair-Raising Hair Triggers
Terrorists, nuclear weapons and what the press hasn't said
Thousands of ready-to-fire U.S. and Russian nuclear weapons are susceptible to unauthorized launches by terrorists, who might either capture a missile or electronically hack into a missile launch-control system. This reality has gotten nearly zero attention in the press. And it gets worse. Cyber-terrorists might also succeed in fooling early-warning systems, inducing a false attack warning that increases the risk of a mistaken retaliatory launch. Although terrorism has dramatically intensified these perils, there has been no progress on nuclear "de-alerting" -- reducing the operational readiness of nuclear forces -- since the September 11 attacks.
[more]


Poverty on the Rise in Gaza as Israel Seeks Billions in US Aid
"There is nearly nothing left, nothing to come back to as the Israeli military moves through crushing homes, infrascruture, life. This is ethnic cleansing .."
Due to this specific targeting of infrastructure, and to the constant closure of the Gaza Strip, unemployment has reached 80% at times. Five people looking for jobs left their home in the Khan Younis refugee camp this week. They tried to leave the Gaza Strip through an Israeli military checkpoint that only allows products to pass through. Israeli soldiers shot and killed every one of them. For a few days the Israeli government and the corporate media put them on Israel's so-called "wanted" list.
A guy from Mawasi has not been home in 2 years. He told me this is Rafah, about 15 minutes from home. He says, "the Israeli government does not want any young people to be in Mawasi, they want to drive everyone away." There are no schools in Mawasi, save for a movable school caravan described as being, "only for emergency cases." By this they mean for the young children, to give them something to do that might possibly help normalize their lives.
They are so stressed by the constant Israeli attack that 50% of the kids are wetting their beds. Sixty-one percent of Palestinian children suffer from anemia in this area, not from a lack of food to be eaten, but from a lack of appetite.
A UNRWA doctor told me, "They're too nervous to eat. They're scared all the time."
The Israeli Defense Minister is in Washington getting approved for an increase in the already 12 million dollars per day that Israel receives from the US.
[more]
Perspectives on the Middle East: A response
Slideshows like this one are not only inaccurate but they are counter-productive in my book. You cannot talk with someone unless you can see the world through their eyes. The "we are 100% right and you are 100% wrong" approach has proven itself a pretty disastrous and bloody path to take. We can't change our enemy, we can only change ourselves; we cannot change how they behave, only how we behave. Isn't that what we teach our children?
So we should start by doing something that shows we want peace, like dismantling settlements in the West Bank. Until we do that, nothing but nothing will ever change in this region. We should not be concerning ourselves with being "right" as this slideshow tries so hard to do; we should be focusing on being "smart." Because until we do that, we'll continue to have two groups on either side of the fence, and sometimes crossing over it, screaming at each other over and over and over, screaming their mantra -- like the author of this slideshow: "It's mine mine mine mine mine mine." And each believing in its truth 100%. And each dying for it.
[more]
Eight Palestinians killed in Israeli raid were unarmed civilians, says UN inquiry
The New York Times gets an 'F' for geography
signs of the times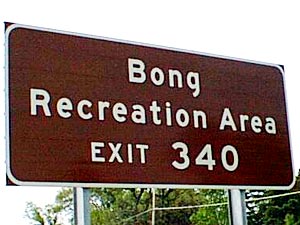 [more]
thanks to Spitting Image
Now, if it had been Exit 420...
the trent lott affair
A fine collection of articles on Trent "I'm not a racist — really I'm not" Lott.
Lott Issue May Derail Agenda Pressed by Conservatives
Challenge to affirmative action case before the Supreme Court may be jettisoned. Judicial nominations are also seen as imperiled.
Weirder and Weirder
By Bob Herbert
A Whole Lotta' Racism
by Mark Fiore
Why Strom Won in '48
by Alexander Cockburn
Clinton calls GOP 'hypocritical' on Lott
Lott, Reagan and Republican Racism
If the GOP wants to attract black voters, argues TIME's Jack White, it must confront the legacy not only of Trent Lott, but also of former President Reagan
blogs
Blogs are Farmers on Diving Boards
Imagine a farmer on a diving board - that's my idea of a blog. A guy with the leverage he needs to leap way up into the air and fling seed everywhere - and in a fun, goofy, belly-flop kinda way. Blogs are the perl of our linguistic genres - a marvelously useful way to 'make difficult conversations easy and impossible conversations possible'. They are, like the CMS that power them, middleware in the repetoire of human interactional genres: The create informal networks and conversations, but are more structured not informal conversation. You can blog a conference, but all the Navy Seal shit (intellectually speaking of course)goes down at the bar, where alcohol (martinis, preferably) and camraderie galvanize your brains and get the intellectual juices flowing. Blogs allow the initial presentation of thoughts and ideas long and structured enough to put in a book, but they are not books, nor is their formal structure of the sort in which one develops into a book without a lot of work. Blogs stand in between, like the custard before it sets: too thick to truly be appropriate to the ebb and flow of conversation, too thin to take on the hard solidity of a book. Because basically folks, to continue the metaphor, I see a book as a big piece of brisket: too tough for you to cook up at one go, but potentially finishable if you keep it in the over long enough. Especially if you marinade it. My mom always used tomato sauce. I'm not sure what that means. What is the tomato sauce of blogs?
[more]
thanks to wood s lot
BJORN: We see weblogs as important makers of meaning. They take advantage of our educated, opinionated, connected world. The N.Y. Times is not necessarily the gold standard anymore.
RICHARD: We're collaborating on this because Bjorn is the first person I met who knew what a blog was.
BJORN: And Richard is the first person I met who was curious about them. And soon, if we 'deliver' on our promise on those green sheets announcing this lecture, we'll have each of you to talk with us about (pause, roll of drums)
BOTH: The Blogosphere.
[more]
thanks to wood s lot
Some new blogs in the blogroll...
Body and Soul, BoingBoing, dervala.net, MOBYlives, Riley Dog, The Memory Hole, and The Rittenhouse Review.
war against muslims
Hundreds of Muslim Immigrants Rounded Up in Calif.
Hundreds of Iranian and other Middle East citizens were in southern California jails on Wednesday after coming forward to comply with a new rule to register with immigration authorities only to wind up handcuffed and behind bars.
Shocked and frustrated Islamic and immigrant groups estimate that more than 500 people have been arrested in Los Angeles, neighboring Orange County and San Diego in the past three days under a new nationwide anti-terrorism program. Some unconfirmed reports put the figure as high as 1,000.
The arrests sparked a demonstration by hundreds of Iranians outside a Los Angeles immigration office. The protesters carried banners saying "What's next? Concentration camps?" and "What happened to liberty and justice?."
[more]
thanks to Drudge Report
fine writing tools
Fans of pencils pocket No. 2, opt for their No. 1: Blackwing 602
Writers like to think that it is the man or woman sitting upstream from the pencil who may become immortal. But here is the story of a pencil that has achieved immortality all by itself.
We are talking about the legendary Eberhard Faber Blackwing 602, which went out of production in 1998. Up in Writers' Valhalla, John Steinbeck, Thomas Wolfe, and Archibald MacLeish are shedding a silent tear. Down here on Earth, Stephen Sondheim, Andre Gregory, and Roger Rosenblatt are scrounging to locate leftover 602s. The pencils once cost 50 cents; now they are selling for as much as $20 apiece on the Internet.
[more]
thanks to boingboing
Even though I spend untold hours making words with a keyboard, there is something special about making marks on paper (good paper) with a fine writing tool. I've never used a Blackwing — I didn't know about them. But I do use a fountain pen — a Rotring 700.
There is something about the feel of the pen in your hand, the way it glides across the paper, and the way the wet ink shines as the nib lays it down. It makes me focus a little more on what I am doing with the pen — the way I shape the letters and place them on the page. It seems that if you use a disposable writing tool, if you don't care about what you write with, you care less about what you write.
I bought this pen some years ago. I hadn't used it for a couple of years because it ended up in a box during a move that ended up in a storage locker. The storage locker was recently cleaned out, the box retrieved, and the pen rediscovered. I had originally been using the little plastic ink cartriges but they tend to be expensive. So I looked on the web for information about pens and ink.
Glen's Pen Page
All about pens, stores, inks and companies
The pen had a cartridge for bottle inks. I wanted a black black and Glen recommended Aurora which I found at...
I'm in writing heaven.

last minute christmas shopping
Gifts For Sexy Anarchists
Wiccan cookbooks, chocolate handcuffs and more fine ways to perturb the GOP overlords this holiday
Perfume is nice. DVD players. A sweater. Socks, fry pans, candles and bath soaps and the latest 1,000-page volume of that Lyndon Johnson bio/ doorstop you'll of course never ever read. Lovely and normalizing, economy-licking gifts to give this holiday.
But of course, none of them really screams, "Let's make Ashcroft wet the bed!" None of them really sings out, "What would make Lynne Cheney shriek in outright panicky slithery anti-gay dread and run for the bunker, all a-quiver and a-tremble? What would make Bush whine? Rummy rash? Dick defibrillate?"
[more]
corporatism
Pension Fund Is About to Go the Way of Your 401(k)
Bush administration is helping to replace nest eggs with lumps of coal
At stake are the futures of millions of American families and billions of dollars they thought they earned. But unless they are attentive, they might not notice what's missing for a few years. By then the perpetrators would be lounging at their private yacht clubs and island resorts. Because you can bet that executives are licking their chops this holiday for the chance to inflate their own bonuses by trimming the "expense" of retirement payments for their workforce.
Business executives call their dodge the "cash-balance" pension. It works something like this: They get the cash, and we get the balance.
[more]
Nestle claims £3.7m from famine-hit Ethiopia
The multinational coffee corporation, Nestle, is demanding a $6m (£3.7m) payment from the government of the world's poorest state, Ethiopia, as the country struggles to combat its worst famine for nearly 20 years.
The money is compensation for an Ethiopian business which the previous military government nationalised in 1975. It could feed a million people for a month, according to Oxfam.
[more]
Millions of Mexican peasants face big changes on Jan. 1
Many fear unrest, devastation when U.S. agricultural import tariffs end
A decade of hemispheric economic upheaval finally turned Eugenio Guerrero's life upside down Saturday. That morning, he tried to auction off the pig farm that has supported his family and about 50 others for two generations.
From now on the 41-year-old will dedicate himself to selling paint.
[more]
commie art
Iron Curtain
Soviet Era Posters
[more]
thanks to reenhead.com
war against the middle class
New Tax Plan May Bring Shift In Burden
Poor Could Pay A Bigger Share
As the Bush administration draws up plans to simplify the tax system, it is also refining arguments for why it may be necessary to shift more of the tax load onto lower-income workers.
[more]
thanks to BookNotes
MYERS: But there may be a lot more to it than meets the eye. Some say the broadly middle class society we used to take for granted has unraveled—unraveled to a point where America is no longer the land of widespread economic & social opportunity we believe it to be. Even for a guy like David Wells.
KRUGMAN: We had a society 20 years ago, 30 years ago, in which the center of gravity was with the middle class.
[more]
thanks to Cursor
punctuation's
America's apostrophe catastrophe
What's with the growing misuse of that puny piece of punctuation?
By Arianna Huffington
That's it. I'm at the end of my rope. Or, more appropriately, "my rope's end" -- because what I'm so worked up about is the growing misuse of that puny piece of punctuation called the apostrophe. The phenomenon is spreading so rapidly, it's practically, well, an apostrodemic.
You see the grammatical gaffes everywhere: on billboards, in movie ads, in grocery stores, on restaurant menus -- even in the hallowed pages of the New York Times. Just the other day, I saw a headline in the "paper of record" that read: "Saudis Seize Kuwaiti in Shooting of G.I.'s, Who Are Recovering." I couldn't help wondering: the shooting of the G.I.'s what? His jeep? His superior officer? Or perhaps it was in a part of his body too sensitive for a family newspaper to mention in print? And why "Are Recovering"? Why not "Is Recovering"? And if there was, in fact, more than one G.I. shot, why not say G.I.s? Why tag a gratuitous apostrophe onto the poor soldier? It's bad enough that he was shot; why add insult -- in the form of an unnecessary punctuation mark -- to his injury?
[more]
i guess we'll just have to get used to oily beaches
Western Europe's worst environmental disaster is unfolding at this very moment, but it's receiving little coverage here in the U.S – even though a similar disaster could occur at any time in U.S. waters.
[more]
billboard art
Truth in Advertising Since 1977
[more]
thanks to Spitting Image
comics
[more]

Personal Voices: Crossing the Green Line
I returned from Israel and Palestine months ago; and still I dream of felafel stands, security checks at every café – and a sea of taxis and donkey carts, baking for hours in the blazing sun, waiting to crawl through a Gaza checkpoint.
As an American Jew, for three weeks I criss-crossed the Green Line, the shifting border between Israel and Palestine, reconnecting with old friends and meeting new ones on this, my seventh trip to the region. This time I participated in the International Solidarity Movement's Freedom Summer campaign, doing nonviolent direct action with Palestinians against the Occupation and also networking with Israeli peace activists.
[more]
Israel's Policies on Palestinians Imperil Its Soul
Israeli security officials scrutinized our entry at Ben Gurion Airport: "Why are you coming? Aren't you afraid?" We heard that question frequently during the two weeks that followed. Fear is epidemic.
We went to the West Bank during the November olive harvest to support Palestinian villagers, who are often attacked by Israeli settlers. Often the settlers steal and destroy Palestinian crops. Today thousands of Palestinians suffer tortuous and untold economic, physical and emotional despair from Israel's systematic and insidious policies that destroy their olive groves, decimate villages, kill countless innocents and foment despair, all under the sham of security.
This was the fifth trip for my wife and me. Increasingly we have witnessed vanishing hope and mounting fear.
[more]
American intervention in Israel's elections
For the opening of the new American operation meant to bring democracy to the Arab world, the Arabs are invited to learn how the West's greatest democracy gets involved in the only democracy in the Middle East. The upcoming elections in Israel are an opportunity for Jordan and Saudi Arabia to learn a lesson in the American game that Washington wants to export to them. Before the Arabs buy the product, they better find out if the United States makes do only with helping dictators who serve Washington's interests. The Israeli case proves that democracy does not make democratic regimes immune to brutal intervention by American politicians in their election campaigns.
[more]
marquee art
Busy Marquee
The idea behind Busy Marquee is very simply and yet very immature: find signs that have interchangeable letters, bring your scrabble skills, and rearrange omnipresent advertising to form Dadaist bits of landscape.
[more]
thanks to reenhead.com
economy
An Economic Snow Job
by Molly Ivins
Gosh, I'm feeling ever so much better about the economy with the new Bush team on the job. William H. Donaldson to head the Securities and Exchange Commission: just the man to take on the Establishment! Founder of the Wall Street investment firm Donaldson, Lufkin and Jenrette, former chairman of the New York Stock Exchange and former chairman of insurance giant Aetna. A veritable Ralph Nader.
The media report "Wall Street is delighted" that 71-year-old Donaldson, a longtime friend of the Bush family, will be their new regulator. Of course it is all-important that Wall Street should be delighted. Who do you think we're running this game for?
[more]
the shitstorm cometh
The papers that cried wolf
Brian Whitaker looks at how the American media are softening up public attitudes to war with Iraq
america's cup — another one is gone
The challenger cup semi-finals were plagued with too much wind and too many days of racing lost. Yesterday they ran a two race schedule. Alinghi won their race sending Oracle BMW to the semi-final repechage. OneWorld won both their races against Prada. Prada needed two wins today to stay in the hunt but the light winds only allowed one, so OneWorld meets Oracle BMW in the semei final repechage and Prada goes home. I hope OneWorld does better than the last time they met Oracle BMW in the quarter-finals when they lost 4-1.
Arrivederci Prada - OneWorld Advances
Alinghi Sweeps into Finals - Prada's on the Ropes

Eyeless in Israel
By Gideon Levy
A foreigner who happened to find himself here wouldn't believe his eyes: A few weeks before the general elections - a period that is supposed to be marked by an airing and sharpening of views - Israel continues to close its eyes, not to see, not to hear and not to know what it is doing to three million people who live less than an hour from our homes. If this crass disregard is hard to accept in normal times - the approach being that what doesn't interest me doesn't exist - on the eve of elections that are considered (as always) critical, it is nothing short of criminal.
Here are a few updates from the past few days: Five unarmed Palestinians, probably desperate workers who were using a ladder to enter Israel from the Gaza Strip to find work, were shelled by a tank and killed on Thursday. On Monday, soldiers killed a Palestinian who was mentally handicapped. On Sunday, soldiers shot two women and three children in Rafah, on the border with Egypt. One of the women, a mother, was killed along with her two children, aged four and 15, and the other woman suffered serious injuries. The soldiers said they thought the women and children were terrorists.
A week ago Friday, 10 people were killed, including one woman and two employees of UNRWA, the United Nations Relief and Works Agency, in a failed liquidation operation in Al-Bureij refugee camp in the Gaza Strip. Earlier that week, a 95-year-old woman who was traveling in a taxicab near Ramallah was shot to death by a soldier. And a couple of days before that, soldiers demolished a building, burying under the rubble a 70-year-man who was inside. All told, more than 30 Palestinians were killed in the first 10 days of December, at least half of them innocent civilians. What was once an "anomaly" has become a daily event, and what the army used to investigate, it no longer even reviews.
[more]
The War of Independence ended in April 1949. Israel signed armistice agreements with each of the countries that fought against it, and the borders were set. The last to sign was Jordan, and the Green Line was set as the border. In the wake of the agreement, the right-wing parties in the Knesset assailed the prime minister, David Ben-Gurion, for ordering the Israel Defense Forces to stop and not "letting the IDF win" and conquer more territory.
In his reply in the Knesset, Ben-Gurion stated that bringing an end to the war was the most important thing for the victor. Without compromise and concession there is no peace and no end to wars, however victorious. Criticism notwithstanding, there were of course achievements. Those who want proof need only compare the United Nations map of November 29, 1947 - the date of the vote on the plan to partition Palestine between Arabs and Jews - with the map of Israel after the agreement.
In the wake of the great victory in the 1967 Six-Day War, we were drunk with power and intoxicated with the territories we had conquered. If we had succeeded in reaching peace agreements at that time based on the good conditions that accrued to the victorious side, we would have been spared wars and reaped very hefty fruits, even had it entailed returning most of the occupied territories.
[more]
Mideast Violence Moves to the Home Front
For Israelis and Palestinians alike, conflict spills over into other circles of life.
Israel Silent on Food Warehouse Razing
Israeli Government, Military Silent on Army Destruction of U.N. Food Warehouse in Gaza
Even the liberal Israeli paper Ha'aretz keeps two sets of books, so to speak. Not all the articles in the Hebrew edition make it to the English edition. Here are a couple that have been translated.
Converted to Islam?
The Government Will Send You To A Psychiatrist
thanks to Aron's Israel Peace Weblog
Who Inspires Whom?
IDF Reports in English Lack Parts Of Hebrew Versions, Reports Haaretz - In Its Hebrew Version Only
thanks to Aron's Israel Peace Weblog
film
Can you identify a film from a scene with invisible people?
[more]
thanks to MetaFilter
the shitstorm cometh
All reason is about to be gassed, poxed and nuked
This week the countdown to war on Iraq may begin in earnest
This will be a big week for Iraq and all those who wish to bomb it. Since last summer's heady excitements, when George Bush seemed ready to go Saddam-hunting all on his ownsome, Washington hawks and assorted birds of prey have endured a series of false dawns.
[more]
The Vocabulary of Bombs
by Harold Pinter
Earlier this year, I had a major operation for cancer. The operation and its after effects were something of a nightmare. I felt I was a man unable to swim bobbing about under water in a deep dark endless ocean. But I did not drown and I am very glad to be alive.
However, I found that to emerge from a personal nightmare was to enter an infinitely more pervasive public nightmare--the nightmare of American hysteria, ignorance, arrogance, stupidity and belligerence; the most powerful nation the world has ever known effectively waging war against the rest of the world.
[more]
Here we go again
The family dictatorships that dominate the Middle East are the legacy of fantasy borders drawn by colonial administrators. Now with the Bush administration pressing to topple Saddam, says Jonathan Raban, we may be about to repeat our mistakes - and do just what Bin Laden wants
Somewhere in the letters-home of Gertrude Bell, the doughty English archaeologist and colonial administrator, there is a description of a pleasant afternoon spent riding in the Mesopotamian desert in 1918 or 1919. Bell trails a walking stick in the sand. Behind her, Arab boys erect cairns to mark the future boundary between what will eventually become the states of Iraq and Saudi Arabia.
Bell was one of the many British and French nation-builders who carved up Arabia in the years following the Sykes-Picot agreement of 1916. The lines they drew in the sand rarely corresponded to any pre-existent historical, tribal, cultural or geographical reality. The nations they invented were arbitrary agglomerations, their borders thrown up around dozens of warring local sheikdoms. These fictional states were given kings (the British loved to create monarchies in their own image) and elegant written constitutions, as if the right sort of ceremonial language and regular 21-gun salutes could somehow transform the chaos of post-Ottoman Arabia into a neat patchwork of Denmarks, Hollands and Swedens with date palms and minarets.
A nation so fancifully constructed does not easily lend itself to governance. You need a warlord, with a loyal standing army and a far-flung force of secret policemen, to prevent the country from falling into the turmoil that is the natural state to which it is perpetually tending. The systems of government that have evolved in Syria, Iraq and Saudi Arabia are paranoid family dictatorships with ancestral roots in a single city or village. Thus the Assad family of Qurdaha, an Alawite village up in the hills behind Latakia, Syria's Mediterranean port. Thus the Saud family of Riyadh, an oasis-town in the Nejd desert, now the capital of Saudi Arabia. Thus the Husseins of Tikrit, a town 90 miles north of Baghdad, and the birthplace of Saladin. (Saddam's full name is Saddam Hussein al-Tikriti.)
[more]
new aclu ad
[more]
so, just where did these weapons of mass destruction come from?
Arming Iraq: How George H. W. Bush and Ronald Reagan helped Iraq Develop their Weapons of Mass Destruction
The biggest irony aside from the fact that these men who avoided military service are so eager to spill blood is that Dubya would not be going to war in order to destroy Iraq's Weapons of Mass Destruction if his father had not enthusiastically sold them to Hussein in the first place. Ronald Reagan and George H.W. Bush sold hundreds of millions of dollars worth of weapons and provided the technology for Saddam's chemical, biological and nuclear programs.
[more]
thanks to BookNotes
How did Iraq get its weapons? We sold them
THE US and Britain sold Saddam Hussein the technology and materials Iraq needed to develop nuclear, chemical and biological wea pons of mass destruction.
Reports by the US Senate's committee on banking, housing and urban affairs -- which oversees American exports policy -- reveal that the US, under the successive administrations of Ronald Reagan and George Bush Snr, sold materials including anthrax, VX nerve gas, West Nile fever germs and botulism to Iraq right up until March 1992, as well as germs similar to tuberculosis and pneumonia. Other bacteria sold included brucella melitensis, which damages major organs, and clostridium perfringens, which causes gas gangrene.
[more]
thanks to BookNotes
comics
[more]
thanks to Dumbmonkey
give the wookie what he wants
Piracy is Progressive Taxation, and Other Thoughts on the Evolution of Online Distribution
by Tim O'Reilly
I have watched my 19 year-old daughter and her friends sample countless bands on Napster and Kazaa and, enthusiastic for their music, go out to purchase CDs. My daughter now owns more CDs than I have collected in a lifetime of less exploratory listening. What's more, she has introduced me to her favorite music, and I too have bought CDs as a result. And no, she isn't downloading Britney Spears, but forgotten bands from the 60s, 70s, 80s, and 90s, as well as their musical forebears in other genres. This is music that is difficult to find -- except online -- but, once found, leads to a focused search for CDs, records, and other artifacts. eBay is doing a nice business with much of this material, even if the RIAA fails to see the opportunity.
[more]
thanks to MetaFilter