Archives
photography
I've started a new pinhole series called...

Wood Spokes
[more]
Thursday February 19 2004
iraq — vietnam on internet time

The tragic shooting deaths, in the line of duty, of two Detroit Police Officers recently are justifiably getting front page headlines in the Detroit papers.

But not, apparently, the all too familiar news, that more U.S. troops were killed in Iraq.

Just imagine what the news coverage would be like if one or two Police Officers in the State of New York, or Texas were getting blown up or shot to death on a daily basis for the past six months.

The public would be up in arms. The Governor would call out the National Guard for REINFORCEMENTS. The Governors poll ratings would be in the toilet.

It would be havok.

THAT'S your analogous situation, Britt.

[more]
It would appear that the Iraqi's desire for democracy and AWOL's desire to "hand over" governance to anyone who will do his bidding, on July 1, are going to be mutually exclusive.
Sistani opposes Appointed Transitional Government
by Juan Cole

The Jordan Times reported on the various plans being put forward for the July1 US hand-off to a sovereign Iraqi government. Since direct elections probably cannot be held before that date, the inclination seems to be to hand sovereignty to a perhaps expanded, but still appointed, Interim Governing Council.

This latter plan may run up against severe opposition from the Shiites. The Jordan Times notes,

"Adnan Al Asadi, a senior member of the Islamic Da'wa Party, and other politicians who have met Sistani, say he wants any transitional assembly to be chosen by Iraqis. Asadi said Sistani wanted the Iraqi people to participate in setting up any new body so no one would question its legitimacy as had happened with the US-appointed Governing Council.

[more]
UN to defy Shia clerics and call for delay in Iraq poll



U.S. Presidential Politics and Self-Rule for Iraqis



furniture art
Désiré Guilmard
Le Garde-meuble, ancien et moderne, 1839-1935
| | | |
| --- | --- | --- |
| | Le Garde-meuble, ancien et moderne (Furniture repository, ancient and modern), a bimonthly periodical published in Paris, exerted an enormous influence throughout the world by promoting French styles in furniture, fabrics, and interior decoration for a nearly a century, beginning in 1839 during the reign of Louis Philippe and ceasing in the waning years of the Third Republic around 1935. | |
[more]
thanks to life in the present
best of the blogs
2003 Koufax Awards—And The Winners Are…

It is time to announce the winners of the 2003 Koufax Awards for the best lefty blogs.

Congratulations are in order not only for the winners but for each of the Nominees and Finalists. Many people commented on the difficulty of choosing among the entries. Every category had a number of people deserving of the award. The winnowing process was very hard. Each winner is welcome to note the award by placing the icon appearing here at their site (thanks to Kevin Hayden for creating the icon).

Our thanks also go out to everyone who participated in the nomination and voting process. The response was overwhelming. That response is one of the reasons that the announcement of the winners has been delayed. We had thousands of nominations, votes, comments and emails to sort, tally and report.
[...]

Now on to the winners ...

[more]
photography
| | | |
| --- | --- | --- |
| | A self-confessed obsessive traveler, James Smolka's postcards from the road are hardly boastful, sweeping landscapes. Rather, they document the details of a day — details that you probably would have failed to notice, even were you there: The shape of a bush, a blank sign on an empty highway, an impossibly orange car, the way a power line frames the roof of a cabin. | |
[more]
thanks to Conscientious
economy
The coming storm
Banks are risking ever more of their own money in search of returns. Have they really learned nothing?

IN THE autumn of 1998, Buttonwood was at a conference organised by Credit Suisse First Boston in—appropriately enough—Monte Carlo, when Allen Wheat, the then head of the investment bank, stood up after dinner and delivered a breathtaking mea culpa. Some sort of apology certainly seemed in order given the huge sums the bank had just lost from extravagant punts on Russia in particular and financial markets in general. The bets went spectacularly wrong after Russia defaulted, financial markets went berserk, and Long-Term Capital Management (LTCM), a very large hedge fund, had to be rescued by its bankers at the behest of the Federal Reserve. CSFB eventually admitted to losses of $1.3 billion, though the bank's official figures and the numbers bandied about by insiders were somewhat at variance. To cut to the chase: had they Mr Wheat's balls, Buttonwood thinks that the bosses of many a big bank will be making a similar speech before the year is out.

The reason is simple: the size of banks' bets is rising rapidly the world over. This is because potential returns have fallen as fast as markets have risen, so banks have had to bet more in order to continue generating huge profits. The present situation "is not dissimilar" to the one that preceded the collapse of LTCM, says Michael Thompson, a strategist at RiskMetrics, a consultancy that specialises in the very risk-management models that banks use. Like LTCM, banks are building up huge positions in the expectation that markets will remain stable. They are, says Mr Thompson, "walking themselves to the edge of the cliff". This is because—as all past financial crises have shown—the risk-management models they use woefully underestimate the savage effects of big shocks, when everybody is trying to wriggle out of their positions at the same time.

[more]
thanks to DANGEROUSMETA!
printing digital images
This is from a newsletter at InkJet Art, where I get most of my inkjet supplies. Interesting developments in both the low-end and high-end.

ENTER EPSON'S NEW "PICTUREMATE" INKJET PRINTER.

Evidently, Epson's research is already well ahead of PMA's because Epson thinks they've found the answer to increasing it's revenues by letting consumers make prints from their digital images, and Epson's solution will further dilute the revenue of many PMA's members! Epson's new "PictureMate" is a small, portable and very "hip" inkjet printer that is designed to do just one thing and do it very well: conveniently make 4" x 6" glossy prints from digital images, and at a cost of only 29 cents each. PictureMate will be available this summer, at a cost of $199. PictureMate Print Packs will include a photo cartridge and glossy photo paper for approximately 100 4" x 6" photos (selling for $29). Everything you need is conveniently packaged together. It's as easy as picking up a roll of film.

PictureMate is made to take frustration out of digital print making for the consumer. No computer is needed. Simply connect your camera to the printer, or insert your digital memory into one of the printer's media slots. You can print in color, B/W, or sepia tone. Print borderless or with borders. Print proof sheets, wallets or even crop your images --all without a computer. With 6-color ink printing at the highest resolution in the industry (5760 x 1440 dpi), PictureMate will produce prints that equal and even exceed photo lab quality, right in your own home.

Here is the PictureMate at the Epson site.

MUSEUM OF FINE ART, BOSTON USING EPSON PRODUCTS FOR THEIR REPRODUCTIONS


Norio Niwa, Executive Vice President of Seiko Epson,
with four Monet reproductions by the MFA, Boston

Last Thursday evening, as part of the PMA show, the Epson gave a party for its employees, dealers and other business associates at the Bellagio in Las Vegas. On display were five framed reproduction prints of some of Claude Monet's most famous paintings --all printed on Epson's new UltraSmooth Fine Art Paper. All five reproductions were printed by the Museum of Fine Arts, Boston. Quoting the MFA about these reproductions:

"The Museum of Fine Arts, Boston produces Fine Art Prints made from high-resolution digital photographs with the aid of state-of-the-art digital technology. Our digital imaging specialists carefully color match the printed reproduction against the original work of art in our collection, thus ensuring the highest degree of fidelity."
[...]

But Epson guests that night were able to see something that regular patrons of the gallery will probably never see again. Standing on an easel next to five of Monet's original oils were framed reproductions made with the Epson 9600 on UltraSmooth paper. Just for this night, by special arrangement, Epson guests were able to see a side-by-side comparison of the original and the "Epson" reproduction. The reproductions were so incredibly close to the originals, it was amazing. Other visitors at the gallery that night (who were not guests of Epson) kept wondering why there were "two" paintings of some of Monet's work, and "What was the difference between the two"?! Naturally, we enjoyed telling them the "why" and the "what for".

Here are the MFA fine art prints. Pretty cool!

Helena Cobban has become required reading for me. This is one reason why...
Arafat, and other encounters in Palestine/Israel

I confess I haven't posted anything meaningful here yet about some of the most politically "significant" encounters I had while I was in Palestine/Israel. Like my lunch-party with Yasser Arafat last Friday. Or the content of the good discussions I had on Thursday with former Palestinian Minister of Culture Ziad Abu Amr and PLO Executive Committee Qays Samarrai (Abu Leila). I really didn't see the need to advertise encounters like these to the whole world at a time when I still (on Sunday morning) had to face the prospect of a lengthy interrogation and inspection of all my baggage and notes at the time I would be leaving Ben-Gurion airport.

Are you like the many other people I have talked to since my lunch with Arafat whose first question has been, as always, "How did you find him?"

[more]
One of the disturbing things about the Israeli/Palestinian conflict is the degree to which Israel controls US policy.
Scholars attacked for comparing Zionism to Nazism
Poet Amiri Baraka labeled anti-Semitic, ANC professor fired

"And what are they doing with Palestinians every day? They're killing them. They're walling them in, they're essentially doing the same thing that was done to them. Of course they're not tattooing the numbers into the arm, and they're not taking their glasses and their gold fillings, and everything else, as far as I know, but they're still slaughtering these people. Now what's with that? It's exactly what Hitler did to the Jews."

Armitage also reportedly accused the benignly named American-Israel Public Affairs Committee (AIPAC, Israel's official but unregistered lobby) of funding opponents of the lobby's critics, adding, "and believe me, they have money to spare. The point is, the Jews have such a perfect position at this point."

He also accused AIPAC of "buying our elections, which pisses me off … Israel has a hammerlock on America."

"This really goes beyond reasonable criticism of Israeli policies and into hateful rhetoric about Jews," said Karen Stiller, the Peninsula director of the Jewish Community Relations Council, told J (for Jewish), the recently renamed Jewish Bulletin of Northern California. But does it?

Presumably, with regard to Israel, one can imply from her statement that, short of using gas chambers and cremating Palestinians in ovens, the Israelis can do anything they like to the Palestinians.

While it would be expected that Professor Armitage's responses would offend some Jewish sensibilities, a more important consideration is whether or not what he said was valid.

With regard to comparisons between the behavior of the Israeli state towards the Palestinians and that of the Nazis towards the Jews, leading Jewish critics of Israel such as Professor Norman Finkelstein and the late Professor Israel Shahak, a survivor of World War II death camp Buchenwald, have frequently made such comparisons.

Moreover, a little over a year ago, a group of Holocaust survivors living in Israel sent a petition to the Israeli government criticizing its treatment of the Palestinians and invoking memories of their experiences under the Third Reich. This was dutifully reported in Israel's daily Ha'aretz, but thanks to the lobby's intimidation of the U.S. media, their statement was never reported here. This is the excerpt of their statement published in Ha'aretz on Dec. 31, 2002:

"(W)e cannot clear our conscience in light of the mass, arbitrary destruction of civilians' homes, uprooted olive trees, and orchards shaved to the ground. We cannot accept the extensive disruptions of daily life and abuse, for its own sake or not, at the checkpoints."

[more]
"The Cause of Israel is the Cause of America"
Another President for the Occupation?
By SEN. JOHN KERRY

Editors' Note: We offer this unfettered pledge of fealty to Israel by John Kerry as yet more evidence that there's scarcely a dime's worth of difference between the major political candidates of both parties on the life-and-death issues of our time. AC/JSC

My first trip to Israel made real for me all I'd believed about Israel.

I was allowed to fly an air force jet from the Ovda Airbase. It was then that Israeli insecurity about narrow borders became very real to me. In a matter of minutes, I came close to violating the airspace of Egypt, Jordan, and Syria. From that moment on, I felt as Israelis do: The promise of peace must be secure before the Promised Land is secure on a thin margin of land.

[more]
US to endorse Israeli plans for Gaza



Do not think that my only concern is the destruction of the Palestinians. I am also concerned about the destruction of the Jews, for they are destroying themselves. The long term solution needs to work for both.
Trolley dash: the last resort of hungry Israelis
Huge cuts in welfare benefits have forced poor families to shop without paying

Judith Ben-David's plan was straightforward enough, and if it worked there would be no need for another showdown with the police.

First, she and her friends would seek out the supermarket manager and make their plea. They were single mothers living off welfare, they said, and their children were hungry because Israel's finance minister, Binyamin Netanyahu, had slashed their benefits and told them to get jobs. But there was no work.

With the plea came a threat. If the supermarket manager was not prepared to give them food then the women would fill their trolleys, just as they had done at other shops all over the city of Beer Sheva, and charge out the door without paying.

"We're in trouble," Ms Ben David told the manager of a supermarket next to the central bus station. "We're Israelis with families and we don't have any money. We intend to fill our trolleys with food and we don't intend to pay. We don't care if we get arrested but we would be very grateful if you didn't stop us."

The women - all in their 40s with children in their teens or younger - call themselves the "Lionesses". They are among a growing number of Israelis driven deep into poverty by an economy ailing under more than three years of the Palestinian uprising and Mr Netanyahu's zeal for slashing social benefits to pay for lower taxes.

[more]
bicycles

As we zoom around on our lightweight bicycle frames, tri-bars, 10 speed cassettes, wearing clothing that one minute keeps you dry and the next, wicks the sweat away, it's interesting to look at how it was in the 1930's-1940's.

My father, Les Nelson, was in what was known as a 'reserved occupation' during the Second World War, a riveter in the local Vickers Armstrong Shipyard in Barrow-in-Furness. He started cycling in 1934, and soon became a keen cyclist, who, as well as racing and touring, rode his bike to work from 1936-1947, regardless of the weather.

Well known by the bus drivers on the Shipyard run, he would regularly 'beat the bus' to and from work on his fixed wheel bike, a distance of around 8 miles in each direction. As he says, the roads were a lot quieter then due in no small part to the petrol rationing (now there's an idea!).

These pages 'Cycling before Lycra' are dedicated to both him and my mother, and I thank them for supplying the photo's, and the anecdotes to go with them.

[more]
music
Killing the Music
By Don Henley

When I started in the music business, music was important and vital to our culture. Artists connected with their fans. Record labels signed cutting-edge artists, and FM radio offered an incredible variety of music. Music touched fans in a unique and personal way. Our culture was enriched and the music business was healthy and strong.

That's all changed.

Today the music business is in crisis. Sales have decreased between 20 and 30 percent over the past three years. Record labels are suing children for using unauthorized peer-to-peer (P2P) file-sharing systems. Only a few artists ever hear their music on the radio, yet radio networks are battling Congress over ownership restrictions. Independent music stores are closing at an unprecedented pace. And the artists seem to be at odds with just about everyone -- even the fans.

Contrary to conventional wisdom, the root problem is not the artists, the fans or even new Internet technology. The problem is the music industry itself. It's systemic. The industry, which was once composed of hundreds of big and small record labels, is now controlled by just a handful of unregulated, multinational corporations determined to continue their mad rush toward further consolidation and merger. Sony and BMG announced their agreement to merge in November, and EMI and Time Warner may not be far behind. The industry may soon be dominated by only three multinational corporations.

[more]
thanks to Undernews
If you didn't catch the name of the author: "The writer is a singer and drummer with the Eagles and a founding member of the Recording Artists' Coalition."
photography
I've added two more images.
Wednesday February 18 2004
photography
I have another of my School Series images scanned and cleaned. There are several more of this series to do and then I will grab something else out of the piles of negatives.
[more]
thanks for thanks
I just went out to my mailbox and found a thank you treat from Andy Fraser, in London (the one in England.) He sent me Chalmers Johnson's "The Sorrow of Empire: Militarism, Secrecy, and the End of the Republic". An excellent choice from my Amazon wish list. Thanks, Andy! I really appreciate it.
Update: ConterPunch just happens to have a review of "The Sorrow of Empire" today.
Bush's Endgame
A Review of "The Sorrows of Empire"

If you listen to the Bush Ministry of Disinformation, Rush Limbaugh, Sean Hannity, Bill O'Reilly -- and millions of Americans do, every day -- you get the impression people opposed to Bush's plan for endless war are Marxist nutbars and shrill hate-America malcontents.

Sure, some of them are Marxists. But most of them are normal people. In fact, some of them are even former CIA consultants.

Like Chalmers Johnson.

Johnson thought antiwar demonstrators during the Vietnam were naive. He voted for Ronald Reagan. In retrospect,
Johnson told John Wilkens of the San Diego Union-Tribune, he was "a spear carrier for the empire."

"If you have a little money, I'd prepare your escape route," Johnson says. "You might want to go up to Vancouver and buy yourself a condo."

[more]
iraq — vietnam on internet time
Iraq May Be Slipping Into Civil War

Sunni politicians speak angrily of U.S. bias toward their Shiite rivals. Kurds are more outspoken in demanding self rule — if not independence. And someone — perhaps al-Qaida, perhaps Saddam Hussein loyalists — killed more than 100 people in recent suicide bombings.

Rivalry and resentment among Iraq's ethnic and religious groups have become much more pronounced since Saddam's ouster in April. And those tensions are rising as various groups jockey for position with the approaching June 30 deadline for Iraqis to retake power

The fault lines are emerging for a possible civil war.

[more]
thanks to Angry Bear
photography
You never can tell where you might end up when you start following links. I saw an interesting post in the Cosina-Voigtlander User Group and followed it to the sight of the poster — John Sypal's studio valerian. He had several links to one of his big influences — Gary Winogrand. I've known about Winogrand but not read or looked at a lot of his stuff. I looked for other links. Wow!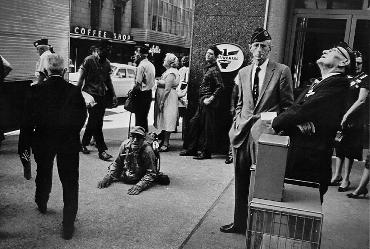 American Legion Convention,
Dallas, Texas
1964
[more]
Coffee and Workprints: A Workshop With Garry Winogrand
Two weeks with a master of street photography that changed my life

By Wednesday, the students were getting restless. We had a gripe session with the program director; several students were ready to drop out. The direcor confided that Winogrand doesn't make learning easy; be patient, he earged, it's worth it. If we weren't satisfied by the weekend, he'd give us a refund.

Back to class. After an hour or so of Winogrand's interminable jokes and more coffee, the whole exercise seemed futile. Suddenly, almost in exasperation, he said, "Aww, let's go out and take some pictures."

That's when the class started.

[more]
An Interview with Garry Winogrand



Here is a little biography of Winogrand...
Links to Winogrand images...
Garry Winogrand
[American Photographer, 1928-1984]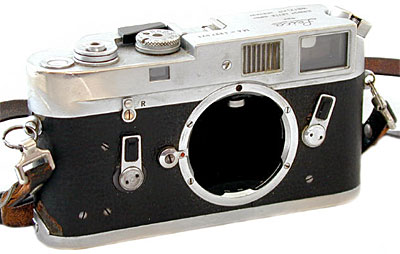 This camera is a one of a kind in the entire universe. It is the last M4 owned by famous Leica photographer Garry Winogrand.
[more]

Interview: Wendy Pearlman, author of 'Occupied Voices: Stories of Everyday Life from the Second Intifada'

Suzanne (right) with her twin Jehan: "Nobody likes killing,
nobody likes blood. But we can't just stand back and
watch the soldiers and the settlers march in forever."

"It's almost a shame that this book has to be written, to [have to] try to say, 'Palestinians are decent human beings and are not all terrorists and hate mongers,'" Wendy Pearlman tells me over tea and hot cocoa during a cold, snowy winter day in Chicago.

I know where Pearlman's coming from, the endemic frustration experienced by the Palestinian sympathizer who has to expend so much energy explaining to other Americans that Palestinians are indeed regular people who have cares and concerns just like anyone else -- except they have the extraordinary burdens of dispossession and living under foreign military rule.

Pearlman, author of the book Occupied Voices: Stories of Everyday Life from the Second Intifada, interviewed over two dozen Palestinian civilians residing in the West Bank and Gaza Strip in order to give readers a better sense of what life is really like for those living under Israeli military occupation, and the humanity that, as she explains it, "gets filtered out when the headlines are just about how many people have died." Photographic portraits by Finnish photographer Laura Junka accompany the individual stories of each interviewee.

[more]
Int'l observer: IDF, settlers are 'cleansing' Hebron's H-2 area
| | | |
| --- | --- | --- |
| | "The activity of the settlers and the army in the H-2 area of Hebron is creating an irreversible situation. In a sense, cleansing is being carried out. In other words, if the situation continues for another few years, the result will be that no Palestinians will remain there. It is a miracle they have managed to remain there until now." | |
[more]

The only solution with the power to put the parties on the long road to reconciliation was and remains an agreement that enjoys international legitimacy - meaning one based on UN Resolution 242 and the 1967 lines.

The "little plan" of disengagement from Gaza, accompanied by the screams of the settlers, is meant to win America's heart so that it will stop complaining about the fence and allow Sharon to complete "the grand plan" of annexing territory in the West Bank. If, along with enabling this annexation, disengagement also frees the Israel Defense Forces of the burden of controlling 1.5 million residents of the Gaza Strip, that is merely a bonus for the government.

After three years of a hope-destroying stalemate, the disengagement plan is so tempting that it has blinded the eyes of members of the Israeli "peace camp." Many have become too bleary-eyed to see the enormous political slogan inscribed on both sides of the fence. It says that there is no partner for an agreement, and that we have been sentenced to live with fences and swords for all eternity.

[more]
robot art
[more]
thanks to Sublimate
jobs
Promises, Promises
by Bob Herbert

One of the main reasons for the decline in President Bush's credibility is the disconnect between the rosy economic scenarios his administration keeps touting and the much more dismal real-life experience of millions of American families.

Mr. Bush likes to say, "America's economy is strong and getting stronger." He recently boasted, "Since May 2003 we have seen the economy grow at its fastest pace in nearly 20 years." He predicted that prosperity would soon "reach every corner of America."

The president needs to get out more. He could visit the working men and women across the state of South Carolina who have watched the factories and the mills close and their jobs vanish like lights in a blackout. He could chat with the people lining up at soup kitchens and food pantries from Harlem to Oklahoma and beyond. He could take a tour of the Pacific Northwest or Silicon Valley, listening to families that have been devastated by the information technology bust and the outsourcing of high-tech jobs.

[more]

This article is very interesting. The outsourcing issue is multi-faceted. But it seems that the net effect is to drive US worker's wages down to a global lowest common denominator. Now the programmer in India can buy her lunch for 50 cents. The US worker has to pay a bit more. And what happens when everyone in the US is making third world wages? Might it have a negative effect on the US economy. Just maybe? Corporate short term greed at work. I also find it amusing that the US IT workers are upset. As I recall they didn't seem to be to concerned about the loss of manufacturing jobs. Where is there Libertarianism now?
The New Face of the Silicon Age
How India became the capital of the computing revolution

Meet the pissed-off programmer. If you've picked up a newspaper in the last six months, watched CNN, or even glanced at Slashdot, you've already heard his anguished cry.

He's the guy - and, yeah, he's usually a guy - launching Web sites like yourjobisgoingtoindia.com and nojobsforindia.com. He's the guy telling tales - many of them true, a few of them urban legends - about American programmers being forced to train their Indian replacements. Because of him, India's commerce and industry minister flew to Washington in June to assure the Bush administration that Indian coders were not bent on destroying American livelihoods. And for the past year, he's the guy who's been picketing corporate outsourcing conferences, holding placards that read WILL CODE FOR FOOD will code for food and chanting, "Shame, shame, shame!"

Now meet the cause of all this fear and loathing: Aparna Jairam of Mumbai. She's 33 years old. Her long black hair is clasped with a barrette. Her dark eyes are deep-set and unusually calm. She has the air of the smartest girl in class - not the one always raising her hand and shouting out answers, but the one who sits in back, taking it all in and responding only when called upon, yet delivering answers that make the whole class turn around and listen.

In 1992, Jairam graduated from India's University of Pune with a degree in engineering. She has since worked in a variety of jobs in the software industry and is now a project manager at Hexaware Technologies in Mumbai, the city formerly known as Bombay. Jairam specializes in embedded systems software for handheld devices. She leaves her two children with a babysitter each morning, commutes an hour to the office, and spends her days attending meetings, perfecting her team's code, and emailing her main client, a utility company in the western US. Jairam's annual salary is about $11,000 - more than 22 times the per capita annual income in India.

[more]
thanks to Brad DeLong's Website
architecture
[more]
thanks to life in the present
health care
The Health of Nations
by Paul Krugman

The Economic Report of the President, released last week, has drawn criticism on several fronts. Let me open a new one: the report's discussion of health care, which shows a remarkable indifference to the concerns of ordinary Americans — and suggests a major political opening for the Democrats.

According to a recent Gallup poll, 82 percent of Americans rank health care among their top issues. People are happy with the quality of health care, if they can afford it, but they're afraid that they might not be able to afford it. Unlike other wealthy countries, America doesn't have universal health insurance, and it's all too easy to fall through the cracks in our system. When I saw that the president's economic report devoted a whole chapter to health care, I assumed that it would make some attempt to address these public concerns.

Instead, the report pooh-poohs the problem. Although more than 40 million people lack health insurance, this doesn't matter too much because "the uninsured are a diverse and perpetually changing group." This is good news? At any given time about one in seven Americans is uninsured, which is bad enough. Because the uninsured are a "perpetually changing group," however, a much larger fraction of the population suffers periodic, terrifying spells of being uninsured, and an even larger fraction lives with the fear of losing insurance if anything goes wrong at work or at home.

The report also seems to have missed the point of health insurance. It argues that it would be a good thing if insurance companies had more information about the health prospects of clients so "policies could be tailored to different types and priced accordingly." So if insurance companies develop a new way to identify people who are likely to have kidney problems later in life, and use this information to deny such people policies that cover dialysis, that's a positive step?

[more]
photography
I'm finally getting back to scanning my old negatives. Here is one from 1974. It's part of a series of old schools in Seattle. It's a 4x5 negative and the scan is around 98 megapixels. It should make a dandy inkjet print.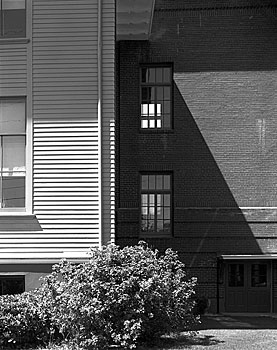 [more]
revived democrats

But in DC, it was all doom and gloom. That defeatist attitude permeated every level of the aforementioned party establishment. A few brave voices offered contrarian, and more positive outlooks, but the vast majority were ready to jump off a cliff.

Which is why, despite much pressure to do so, I would never leave my adopted hometown of Berkeley for DC. Those people can't see the forest for the trees. It's groupthink central -- they go to the same cocktail parties, consume the same media, and otherwise lose complete touch with the rest of the country. It goes like this: Person A to Person B: Bush is a popular wartime leader, we can't win. Person B to Person C: Bush is a popular wartime leader, we can't win. Person C to Person A: Bush is a popular wartime leader, we can't win. Person A responds: That's what I've been saying!

But something happened -- the "establishment" got an awakening from the people.

[more]
explorers
Voyages
Scientific Circumnavigations 1679-1859

Sailing around the globe by harnessing the force of the wind in the sailcloth alone, prior to the advent of steam power, was a marvelous feat. A circumnavigation required masterful navigational skills, physical endurance, and bold resolve. Yet these supreme challenges were repeatedly surmounted by scientific expeditions, sponsored to pursue a broad scope of investigations. To extend knowledge of geography, explorers ventured into the vast oceans to seek out lands new to them in the Pacific Ocean between the East Indies and the Americas, to define the boundaries of the great southern continent, or to find a passage between the great oceans from the North Pacific Ocean.

Yet the goals of scientific voyages went far beyond charting lands. Elaborate studies of natural history, astronomy and oceanography were undertaken. Scientists accompanied the commander and crew on board, and space was made for chronometers, telescopes, specimen bottles and boxes, paints and palettes, chemicals, sounding apparatus and a wide assortment of equipment and instruments.


The Monuments of Easter Island (detail)
from
Voyage de La Pérouse Autour du Monde.
Paris: Imp. de la République, 1797.
[more]
golby is back
The Turning of the Key
Joe Conrad, TS Eliot, Bob Dylan and Me

Yep, I've been away... neither here, there, nor any place between. Sometimes we have go through these things in silence. Life has a way of working on many levels. I have heard the turning of the key. Right now, Wendy's just informed me that the ginger is growing. This has some bearing on what I have to say. Ginger is, after all, a tuber. One of the kids planted it in the garden (green and lush, shading a glaring sun) a while back and it's been lying dormant a while. We thought it was dead. It's not

Life's like that. But, yes, on its own, it makes little sense, doesn't it? It ain't good to think of firing squads and bodies on the beach. And we are more than pubic hairs floating the piss streams of other people's lives (see Collected Phrases of Golby at 18). We are, in fact, the last twist of the knife.

[more]
photography

Self Portrait,
Seaside Heights, New Jersey, 1985
[more]
thanks to Coincidences
fortunate son
The real war record of President AWOL is still not known but it is a story that others are following and the pressure is still on. See...
Calpundit (the best!)
There is just one thing that I want to post about this. It's the lyrics to a song from the Vietnam era. If you know of any old farts from that era, ask them to borrow it. (You might have to find a turntable!) Turn it up loud. Real loud.
FORTUNATE SON Lyrics
Creedence Clearwater Revival

Some folks are born made to wave the flag,
ooh, they're red, white and blue.
And when the band plays "Hail To The Chief",
oh, they point the cannon at you, Lord,

It ain't me, it ain't me,
I ain't no senator's son,
It ain't me, it ain't me,
I ain't no fortunate one, no,

Some folks are born silver spoon in hand,
Lord, don't they help themselves, oh.
But when the taxman come to the door,
Lord, the house look a like a rummage sale, yes,

It ain't me, it ain't me,
I ain't no millionaire's son.
It ain't me, it ain't me,
I ain't no fortunate one, no.

Yeh, some folks inherit star spangled eyes,
ooh, they send you down to war, Lord,
And when you ask them, how much should we give,
oh, they only answer, more, more, more, yoh,

It ain't me, it ain't me,
I ain't no military son,
It ain't me, it ain't me,
I ain't no fortunate one,

It ain't me, it ain't me,
I ain't no fortunate one, no no no,
It ain't me, it ain't me,
I ain't no fortunate son, no no no,

John C. Fogerty

[more]
This song always brings back a little of the angst of that era. I hope someday that I can listen to it without tears in my eyes. There are two Americas. Which one are you in?
Here is a link to the story behind the song.
photography

Annie Mae Hayes (Waxahachie, 1998) - Annie Mae Hayes (1924-2002) was manager and dispatcher for City Taxi in Waxahachie, Texas for twenty-four years. But to friends and family, she was a great deal more.

"We worked together for years," said Bertha Johnson, another dispatcher at City Taxi. "Every time I think of her, I start to cry. She'd go out of her way to help anybody. When someone didn't have a place to stay, she always opened her door. Even though she had nothing, she'd say: 'You can come in and sleep on the floor.' She\'d give you her last dime and do without herself.'"

[more]
thanks to Conscientious
iraq — vietnam on internet time
This is a must read...
Dedicated to the Memory of L.A.S.
by Riverbend

So Happy Valentine's Day… although it's the 15th. It still feels like the 14th here because I'm not asleep… it's the extension of yesterday.

Do you know what yesterday marked? It marked the 13th anniversary of the Amiriyah Shelter massacre- February 13, 1991. Can you really call it an 'anniversary'? Anniversary brings to mind such happy things and yet is there any other word? Please send it along if you know it.

February 12, 1991, marked one of the days of the small Eid or 'Eid Al-Fitr'. Of course it also marked one of the heaviest days of bombing during the Gulf War. No one was in the mood for celebration. Most families remained at home because there wasn't even gasoline to travel from one area to the next. The more fortunate areas had bomb shelters and people from all over the neighborhood would get together inside of the shelter during the bombing. That year, they also got together inside of the shelters to celebrate Eid Al-Fitr with their neighbors and friends.

[more]
Bloomberg Fails to Ask Why
Jimmy Breslin

The soldier's girlfriend, who was weeping quietly in the cold rain, had more sense than all her purported betters in this city.

Informed that the mayor of New York had just made a huge and bold move on the White House and asked for citizenship for her dead soldier, who was a Dominican, she said at the wake, "What good is it now? He can't use it."

He sure can't. He was Private Luis Moreno. He was 19 years old. They were loading him in his box into a hearse for the ride to a cemetery forever.

She also had a question: "Why is he dead?"

[more]
thanks to Eschaton



Fallujah: Phase II, Guerrilla War?
by Juan Cole

Reuters reports on the impressive coordinated tactical strike by guerrillas at Fallujah on Saturday. Some forty masked, armed men were involved, and the attack was brazenly launched in broad daylight. Late reports put the number of dead at at least 27, with dozens wounded. The London daily al-Hayat reports that four of the attackers were killed, two of them of Lebanese nationality. (There are a number of small radical Sunni Lebanese Islamist and nationalist movements, often based in Tripoli in the north, including al-Jama`ah al-Islamiyyah, Harakat al-Tawhid al-Islami and Usbat al-Ansar. One of the freed prisoners was a Lebanese captured early last week, according to al-Hayat.

My colleague, military historian and former Green Beret Tom Collier referred to it as "Phase II, Guerrilla War." This kind of operation is beyond the ambushes, sniping and grenade and bomb attacks we have been seeing, he says.

[more]
Family Crisis...
by Riverbend

I haven't been blogging for several reasons. The main reason is that since the fourth day of Eid of we've been coping with a family crisis.
[...]

We spent the night making conjectures and trying to find logical reasons for A.'s disappearance. In the end, we agreed that if he wasn't back by 10 a.m., we'd go to the police and the family would start a separate search.

At 8 a.m., I was putting the kettle on in preparation for morning tea. The house was silent but no one was asleep. No one had slept all night. E. was still pacing; my father and uncle were closed up in the living room, trying to decide on a course of action and L. was trying not to cry. Suddenly, just as I lit the stove, the phone rang. It never sounded so shrill. I ran to the living room and found that my uncle had already jumped to answer it and was barking, "Elloo?" L. ran into the room and stood wringing her hands nervously.

It was A.'s best friend and business partner, S. He had heard from A. just a few minutes before… he had been abducted and was being held for a ransom of $15,000. A. and S. are partners and share a small shop in a mercantile neighborhood in Baghdad. They sell everything from Korean electrical ovens to fluorescent light bulbs and make just enough money to support their respective families. We'd be given 3 days to get the money- a place would be agreed upon where we'd give them the money and they'd release A. later on.

[more]
Secret report warns of Iraq 'Balkanisation'
| | | |
| --- | --- | --- |
| | A confidential report prepared by the US-led administration in Iraq says that the attacks by insurgents in the country have escalated sharply, prompting fears of what it terms Iraq's "Balkanisation". The findings emerged after a rocket-propelled grenade attack on the top US general in Iraq, John Abizaid, on Thursday. | |
[more]
thanks to Cursor



American plan for Iraq needs complete overhaul, United Nations envoy warns
Too little time left for credible elections, compounded by 'very serious danger' of civil war
Arab, Kurdish Chieftains Visit Sistani
by Juan Cole
| | | |
| --- | --- | --- |
| | Speaking of Sistani, I received by email a fascinating account by a participant of a recent joint visit to Sistani of Kurdish and Sunni Arab clan leaders. I was given permission to quote from it by the person who sent it to me, on condition that I guard the confidentiality of the persons involved. I thought that as an educated Sunni Arab impression of Sistani, the account has historical significance. | |
[more]
The bloody price of occupation
How far will the US go to maintain its illegitimate primacy in Iraq?
photography
Some new images from Robert and Shana ParkeHarrison...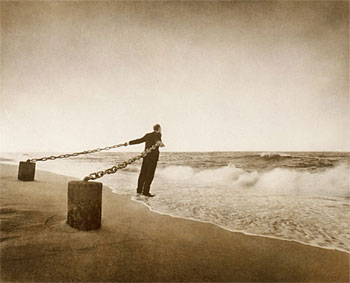 Low Tide
[more]

The following interview looks at the reasons for the Holocaust. It's easy to think that what Hitler and Germany did to the Jews was an aberration. That Hitler and the Germans did things that no normal human would ever do. That what happened in the Holacaust is so far removed from reality that we don't need to look at it too closely. I think it does bear a close look, for what Germany did was to slide unchecked down a very slippery slope. The same slippery slope that Israel is currently sliding down. Germany did not start out with a plan to exterminate all the Jews. It was a case of one step following the other without thinking of where the path was taking them. It was a case of a multitude of decisions made by ordinary people. Look carefully at both cases — Germany in the late 30s and Israel today. Lets hope that someone will stop Israel from ending up where Germany was in the 40s. Israel is in the containment phase. Who will stop them from sliding all the way to the execution phase?
An Insidious Evil
Christopher Browning, the author of The Origins of the Final Solution, explains how ordinary Germans came to accept as inevitable the extermination of the Jews

This book goes into the minutest details about the unfolding of the Final Solution, focusing on everything from the train schedules to the different kinds of gas tested by the Nazi technicians. What is the value of quantifying evil in this way, breaking it down into small details rather than only looking at the bigger picture?

It's always easy to identify the Holocaust with Hitler, which is certainly not wrong. He was, as I argue, the prime decision maker and instigator in this. But if we want a fuller picture of how these things came about, then we need to get at the layered, complex reality in which all sorts of people made incremental contributions. It's important to see the impulses toward the Final Solution as having come not only from Hitler from above but from many other people below.

We may, in the end, conclude that the Holocaust has very unique characteristics among genocides. But to be unique in some ways is not to be unique in all ways. The various perpetrators who became involved in the Final Solution and their decision-making processes were not unique. In fact, I would argue that many of the elements in this were a coming together of quite common factors and ordinary people. That, I think, is very important to recognize if we don't want to place the Holocaust apart as some kind of suprahistorical, mystical event that we cannot fathom and shouldn't even try to understand.

[more]
thanks to Conscientious



Elite Israeli troops reject Gaza violence

The three men sitting in the corner of a busy cafe are unremarkable as they talk among themselves, sipping coffee and blending with the rest of the customers.

But they are members of a remarkable group, the Sayeret Matkal, Israel's equivalent of the SAS. And what makes them even more extraordinary in a society that holds its armed forces in such high esteem - in fact, what has earned them damnation from all over the country - is that they told their commanders that they refuse to serve in the Palestinian territories.

They and 10 others wrote to the Israeli Prime Minister, Ariel Sharon, saying they could no longer serve, 'out of a deep sense of foreboding for the future of Israel as a democratic, Zionist and Jewish state'. The letter stated that they would not take part in violating the rights of millions of Palestinians or provide a shield for Jewish settlements in the occupied territories. It concluded: 'We have long ago crossed the boundary of fighting for a just cause, and now we find ourselves fighting to oppress another people. We shall no longer cross this line.'
[...]

The commandos were attacked by all sides of the political spectrum for their letter. Avshalom Vilan, an MP for the left-wing Meretz party and a former commando, said: 'Refusal to serve breaks the only common ground that exists between the left and the right, which is very dangerous.'

But the commandos feel that they cannot stand by and watch the disintegration of their country. 'We believe that what we are doing now is very Zionist,' said Zohar. 'If a plane is going to crash you can jump out or you can try and prevent it from crashing. That is how we feel about Israel. The reason we were able to withstand the attacks we endured in the Yom Kippur war in 1973 was because we knew we were fighting for a just cause. Many people know that now we have lost the just cause.'

[more]
Here are two eyewitness reports from Palestine...
"Concentration' in Palestine
by Helena Cobban

I've spent most of the past week in occupied Palestine, though with the occasional trip over the Green Line into Israel. While here, I've had ample opportunity, yet again, to see the devastating effects on the lives of the Palestinians of the tight and capriciously applied "movement controls" that the Israeli occupation forces have maintained on the Palestinians here continuously since September 2000 (41 months).

Like the building of the ghastly Apartheid Wall, these movement controls have been pursued by the Israelis in the name of a still-elusive search for their own people's security. We could discuss for a long time whether it is only the search for security, and not--in addition--a desire to puruse and consolidate Israel's colonial-style land-grab in the occupied territories, that has motivated these measures. However, regardless of the intentions of the men who decided on them and proceeded to plan their implementation, the effect of the movement controls (as of the Apartheid Wall which is just one part of this inhuman broader policy) has been to concentrate the three-million-plus Palestinians of the West Bank and Gaza into a series of scores of disconnected pens.

We could call these pens "strategic hamlets", except in some cases they are whole cities. We could call them Bantustans, except that they are far smaller and have far less potential for any kind of self-sufficiency even than those ill-starred exercizes in apartheid-era control and social engineering. We could call them "concentration areas"-- a fine colonial example of domination of another population group, also pioneered in South Africa: its aim was to cut the restive Boers off from any connection with productive economic life. (It notably did not turn most of them into warm, cuddly, peace-seeking people; see 'Bantustans' above.) Or, we could call them ghettoes-- walled-in ghettoes like the ones in Warsaw, Theresienstadt, or other places into which, in the first phase of a process that later ended in the horrendously successful project to physically destroy the Jewish and Roma peoples, the Nazis penned their future victims.

[more]

Driving along the coastal road in the Gaza Strip, it's easy to forget that theirs is a life under occupation. The taxi driver who just bought me lunch, but whose name I cannot remember, gave up on my Arabic ten minutes ago, and so in silence I stare out at the Mediterranean waters.

About 10 kilometers from the refugee camp in Rafah, on a road that is half dirt and half mud, 200 school children appear out of nowhere. The taxi driver playfully leans on his horn, maneuvering our enormous Mercedes through the crowd at a donkey's pace. The kids in their uniforms clear a path, some pretending to dive out of the way just in time. A child with red hair caught my eye - I was told the man I would be meeting in Rafah has red hair, a rarity among Palestinians.

We parked on the main street just outside of the camp and got out to wait for Yasser Shaat, the redhead in question. The taxi driver and I talk a bit more, but I'm distracted by popping sounds nearby. He raises an imaginary rifle to his shoulder.

"Ezrael," he says, with what seems to be a smile. I can't tell for sure.

[more]
photography
This series is from Coincidences (Discussions on the art and craft of photography, and other digressions.), the new face in my blogroll. Be sure and check out his blog. He makes me think.
[more]
I love this picture.
housekeeping
Just updating the blogroll.
changes of address:
a new face:
oil
Dried Up?
Are We Running Out of Oil? Scientist Warns of Looming Crisis

"Civilization as we know it will come to an end sometime in this century unless we can find a way to live without fossil fuels."

That's the way David Goodstein begins his book. And that's the way he ends it.

Goodstein is not an environmental extremist, or a doomsayer, or a political hack trying to make points with his constituency. He is a professor of physics and vice provost of the California Institute of Technology, one of the nation's headiest institutions.

In his just-released book, Out of Gas: The End of the Age of Oil, published by W. W. Norton & Company, Goodstein argues forcefully that the worldwide production of oil will peak soon, possibly within this decade. That will be followed by declining availability of fossil fuels that could plunge the world into global conflicts as nations struggle to capture their piece of a shrinking pie.

We've all heard that before, only to be told by organizations like the U.S. Department of Energy that there's plenty of oil around, much of it still undiscovered, and there's no cause for panic. Some economists argue that as the supply declines, the price will rise, making it possible to develop energy sources that are not now available, such as the mineral rich oil sands of Canada, or the shale formations in the western United States.

Some time soon we'll find out who's right, but Goodstein argues that we don't have any time to spare. It takes decades to develop new energy sources, as the prestigious National Academy of Sciences warned last week in a report on the dream of using hydrogen to fuel our cars. So are we poised to meet this challenge head on?

Not likely, Goodstein says.

[more]
thanks to thoughts on the eve of the apocalypse
photography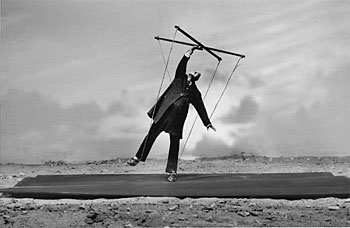 120 Etre maître de soi - Controling oneself
[more]
thanks to wood s lot
valerie plame affair
Plame Gate
Did Robert Novak willfully disregard warnings that his column would endanger Valerie Plame? Our sources say "yes."

Two government officials have told the FBI that conservative columnist Robert Novak was asked specifically not to publish the name of undercover CIA operative Valerie Plame in his now-famous July 14 newspaper column. The two officials told investigators they warned Novak that by naming Plame he might potentially jeopardize her ability to engage in covert work, stymie ongoing intelligence operations, and jeopardize sensitive overseas sources.

These new accounts, provided by a current and former administration official close to the situation, directly contradict public statements made by Novak. He has downplayed his own knowledge about the potential harm to Plame and ongoing intelligence operations by making that disclosure. He has also claimed in various public statements that intelligence officials falsely led him to believe that Plame was only an analyst, and the only potential consequences of her exposure as a CIA officer would be that she might be inconvenienced in her foreign travels.

The two administration officials questioned by the FBI characterized Novak's statements as untrue and misleading, according to a government official and an attorney official familiar with the FBI interviews.

One of the sources also asserted that the credibility of the administration officials who spoke to the FBI is enhanced by the fact that the officials made their statement to the federal law enforcement authorities. If the officials were found to be lying to the FBI, they could be potentially prosecuted for making false statements to federal investigators the sources pointed out.

Novak declined to be interviewed for this article.

[more]
thanks to Badattitudes Journal
rangefinder cameras
Last Wednesday I mentioned that I've been hanging out at Stephen Gandy's CameraQuest. I've been using my Olympus D-600L for 6 years. I use it primarily for my customer's web sites. I needed to upgrade it but couldn't afford a pro or prosumer digital camera. I had upgraded my scanner, a couple of years ago, to an Epson 2450, which is a flatbed scanner that can scan film. When I saw what a wonderful job it did on my old 120 negatives, I brought my old Mamiya Universal down off the shelf and have been using it. (Hmmm. I see I need to update those pages.) This has worked very well but I also need a small, quick street shooter and digital cameras are just too slow.
Last year I brought my grandfather's Leica IIIc down off the shelf and looked into using that but the shutter curtain is shot and rebuilding it was more than I could afford. But shooting with the old Leica made me realize what I had been missing. There really isn't anything quicker to shoot than a rangefinder. When I pressed the shutter release the shutter actually released. There was no waiting around for the camera to determine the exposure and focus or waiting for the mirror to flop out of the way. It was a revelation.
I recently decided to sell some prints I bought 30 years ago, in order to finance my photography equipment upgrades. (I'm still researching for buyers.) I knew I wanted a 35mm rangefinder and considered rebuilding the Leica but then I started looking closely at the Voigtlanders (made by Cosina) Stephen Gandy was selling and saw the answer. The Voightlander Bessa T and Bessa R2 are entry level Leica M cameras. Cameras that Leica should be building but aren't. This is a picture of the Bessa R2 with the optional trigger winder that will let you shoot 2-3 frames per second — manually.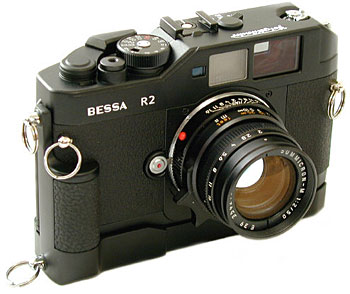 Voigtlander also has a range of lenses that is pretty amazing. How about a 12mm and a 15mm rectilinear lens? At reasonable prices, too. The 15mm is $349, with finder. There isn't anything else like it. If you want to use long lenses, a rangefinder is not the camera. It shines with a wide angle lens. Now, I still need a digital camera on occasion, even though film will be primary. I thought that what I needed in a digital camera would be a rangefinder with interchangeable lens. A Bessa R2 or T with a digital sensor. (By the way, a point and shoot is not a rangefinder.) There is a major camera show going on in Las Vegas right now and guess what?
| | | |
| --- | --- | --- |
| | Epson surprised quite a few people with their 'behind glass' glimpse of a new digital camera they're working on. This camera is a combined effort between Epson and Cosina and has the look of a vintage manual rangefinder. This unique digital camera will have an M-type Leica interchangeable lens mount and a large rangefinder. Epson are saying that they will release more information in March 2004. | |
[more]
I've been following this the last couple of days in a Cosina-Voigtlander Users Group. Stephen Gandy had this to say tonight...
Digital Bessa at Vegas 2004 PMA

Holy Digital Batman, what a surprise! No one expected this. The new digital Bessa was probably the most photographed camera at PMA, photog after photog taking shots of it. I will have a page with pics up early next week. It was amazing to see a early 1930's 50/2.5 Leitz Hektor mounted on a new digital RF. Don't think the people who put together the display did not understand the historical significance of the 70 year old lens being used with full compatibility on their new camera.

it's for real, Epson and Cosina combined in a secret joint project to produce the first interchangeable lens digital rangefinder ever. I wondered why the film cameras I was told about at last year's PMA did not materialize when expected. Apparently they were put aside temporarily for the digital Bessa. This new camera is a really big deal, especially since RF users have been told for years such a camera was impossible due to technical limitations of the digital sensors. Only last week Leica announced that with improvements in technology, a digital Leica M was about two years away. Privately Leica estimated a retail body price of $6000.

officially the details of the camera will not be officially released until March 11. my guesses and observations are:

Leica M mount
6 megapixel digital chip
APS size sensor
electronic Copal shutter, 1 to 1/2000th, 1/125th flash sync
metered manual and aperture priority AE, counterweighted metering
exposure lock
availability by summer 2004

[more]
(You have to be a Topica member to see the rest of it, but this is most of it.)
Be still my heart. Mine is not the only heart fluttering. Thursday I linked to a site and an article about David Burnett, a photojournalist. He was in the CV User Group, too...
Re: Ditigal Bessa? WHY?

as someone who has spent the past 3 months chasing Democrats to some marginally lit areas in a half dozen states, let me say, that in addition to all the "other cameras" you want to talk about, the one major hole in the working photojournalists bag is a digital rangefinder camera.. one you shoot with like a Bessa or M4, using your own actual fingers for focus, shutter (or A as the case may be..depending on aperture), and shooting, the nimbleness that ONLY an RFDR camera has when it comes to minimalizing the hand/eye/reaction time thing.. (no mirror btw to get the hell outta the way!).. ill tel lyou, on the Kerry plane two weeks ago, i could have sold every Digi Bessa I could have carried on board. I hope the price is competitive (hey, the 10D is $1300 or so now.. that s a good target).. and let us get to start taking pictures again, AND>>> as is sometimes the case here in 21st century America, the ability to uplink them from a powerbook to picture hungrey clients (ok.. so a lot of them aren't too bright!) within minutes.. Onwards i say (and this is from someone covering Kerry with a Speed Graphic and a Rollei!)
David Burnett

Very interesting!
And here is an interesting link from Kodak. It discusses sensor size and some of the issues in using digital sensors with traditional lenses.
In Search of the Ultimate Image Sensor (PDF)