Archives
iran
Iran: Calculated Madness and Common Sense

Jane graciously invited me over to share some thoughts about the developing scare-a-thon with Iran, and considering the amount of required reading this has entailed, all I can say is … well, thanks.

An irony here is that I'm really not even the Iran expert on my own blog — that honor belongs to the equally pseudonymous Fubar, who posted in 2004 a pair of simple graphics that explained the issue from Iran's perspective, including this one (the flags represent U.S. military bases or overflight privileges):

So you can see why the powers that be in Tehran might be feeling a little paranoid these past few years, and why they might perhaps be interested in developing nuclear weapons as a deterrent. Another reason is demonstrated in this graphic:

Do you think Supreme Leader Ali Khamenei wants to end up like Saddam, or thrive happily like Kim Jong-il? It's not a hard choice.


[more]
The Nuclear Power Beside Iraq
Now that Iran unquestionably intends to build a nuclear bomb, the international community has few options to stop it—and the worst option would be a military strike



Iran issues stark military warning to United States

Iran said it could defeat any American military action over its controversial nuclear drive, in one of the Islamic regime's boldest challenges yet to the United States.

"You can start a war but it won't be you who finishes it," said General Yahya Rahim Safavi, the head of the Revolutionary Guards and among the regime's most powerful figures.

"The Americans know better than anyone that their troops in the region and in Iraq are vulnerable. I would advise them not to commit such a strategic error," he told reporters on the sidelines of a pro-Palestinian conference in Tehran.

The United States accuses Iran of using an atomic energy drive as a mask for weapons development. Last weekend US news reports said President George W. Bush's administration was refining plans for preventive strikes on Iran's nuclear facilities.

"I would advise them to first get out of their quagmire in Iraq before getting into an even bigger one," General Safavi said with a grin.

"We have American forces in the region under total surveillance. For the past two years, we have been ready for any scenario, whether sanctions or an attack."


[more]
thanks to Drudge Report



Iran suicide bombers 'ready to hit Britain'



| | | |
| --- | --- | --- |
| | WHITE HOUSE spokesmen have played down press reports that the Pentagon has accelerated planning to bomb Iran. We would like to believe that the administration is not intent on starting another war, because a conflict with Iran could be even more damaging to our interests than the current struggle in Iraq has been. A brief look at history shows why. | |
[more]
thanks to Whiskey Bar



| | | |
| --- | --- | --- |
| | The airwaves and the headlines are full of talk of a U.S. military strike against Iran. That is as it should be - the danger of such a reckless move is real, and rising, and we should be talking about it. The Bush administration claims that negotiations are their first choice. But they have gone to war based on lies before, and there is no reason to believe that they are telling the truth this time. | |
[more]

Whether we attack Iran with tactical nukes or just the usual barrage of conventional bombs, our naval vessels located in the Persian Gulf will be at great risk. Why? Because Russia and China have been supplying Iran with the latest technology in anti-ship warfare: supersonic cruise missiles.
[...]

So what do we know? Iran has likely acquired cruise missiles with speeds up to 3 times faster than current American anti-ship cruise missiles. The ones it has likely acquired from the Ukraine have a range of up to 3000 kilometers. It probably also has a number of shorter range supersonic cruise missiles (we can't be certain of exactly how many) to augment its inventory of slower Silkworm cruise missiles (the Silkworm is a Chinese variant of the French Exocet). And even these slower Silkworms can be very dangerous to our naval forces as demonstrated by the 1987 incident involving an Iraqi Exocet missile attack against the USS Stark:
[...]

Imagine these cruise missiles being deployed in mass attacks against our ships in the Gulf, and against oil tanker traffic (the reason our ships would be in the Gulf in the first place). The chance of incidents much worse than the one that happened to the USS Stark becomes greatly magnified. Unless we know the location of these cruise missiles and can take them out before they are launched, our sailors will be at tremendous risk in the event of a shooting war with Iran.


[more]
This is food for thought:
Does Iran's President Want Israel Wiped Off The Map - Does He Deny The Holocaust?
An analysis of media rhetoric on its way to war against Iran - Commenting on the alleged statements of Iran's President Ahmadinejad .
drawing
I've linked to Laurie before. She keeps making new stuff.
[more]
thanks to The Cartoonist
iraq
US allies are behind the death squads and ethnic cleansing
Iraq's American overlords at last seem to have grasped the danger posed by their friends' militias. But it may be too late
| | | |
| --- | --- | --- |
| | Much ink, as well as indignation, is being spent on whether Iraq is on the verge of, in the midst of, or nowhere near civil war. Wherever you stand in this largely semantic debate, the one certainty is that the seedbed for the country's self-destruction is Iraq's plethora of militias. In the apt phrase of Zalmay Khalilzad, the US ambassador in Baghdad, they are the "infrastructure of civil war". | |
[more]
thanks to Cursor



| | | |
| --- | --- | --- |
| | Missing from the discussion over Iraq in the United States is the growing likelihood that the Bush administration will escalate, not de-escalate, the war. If they do, their goal will be to employ another round of "shock and awe" - namely, massive U.S. military air and ground" - in a desperate effort to tip the balance in Iraq in America's favor in advance of the 2006 elections. The failed war in Iraq is overwhelmingly the key factor driving down poll numbers for the president, vice president and the Republican Party in general. | |
[more]
White House knew there were no WMD: CIA

The CIA had evidence Iraq possessed no weapons of mass destruction six months before the 2003 US-led invasion but was ignored by a White House intent on ousting Saddam Hussein, a former senior CIA official said, according to CBS.

Tyler Drumheller, who headed CIA covert operations in Europe during the run-up to the Iraq war, said intelligence opposing administration claims of a WMD threat came from a top Iraqi official who provided the US spy agency with other credible information.

The source "told us that there were no active weapons of mass destruction programs," Drumheller said in a CBS interview to be aired on Sunday on the US network's 60 Minutes.

"The (White House) group that was dealing with preparation for the Iraq war came back and said they were no longer interested," he was quoted as saying in interview excerpts released by CBS on Friday.

"We said: 'Well, what about the intel?' And they said: 'Well, this isn't about intel anymore. This is about regime change'," added Drumheller, whose CIA operation was assigned the task of debriefing the Iraqi official.


[more]
thanks to Bad Attitudes
photography
Images from the McCormick-International Harvester Collection
| | | |
| --- | --- | --- |
| | The International Harvester Company was the largest and most influential farm equipment manufacturer of the twentieth century. The combined McCormick-International Harvester materials comprise the largest single collection held by the Wisconsin Historical Society Archives. This massive collection includes hundreds of thousands of images dating from the 1840s through the 1980s, created by and for the McCormick and International Harvester companies, and Cyrus McCormick and his family. These images document the history of the agricultural equipment industry, as well as rural life, small towns, architecture, industrial labor, technology, transportation, and advertising. | |
[more]
global climate change
Helping change the world, one degree Celsius at a time

Glacier National Park might have to change its name, and those jet-setting skiers headed for the Alps will someday have to find another way to spend their money.

Everyone knows that "greenhouse gases" are part of the reason our world is warming up (click here for a nice flash animation demo). All industrialized nations produce "greenhouse gases" (like carbon dioxide), but the biggest producer is the US:

Well, guys, we beat our own horrible emissions record in 2004.


[more]
books
This is an amazing site. Scanned books with large scanned images. Beautiful!
| | | |
| --- | --- | --- |
| | The Illuminated Books Project is a collection of illuminated and illustrated books from private libraries fully presented in their integrity and in reasonably high resolution | |
[more]
Here is a good one: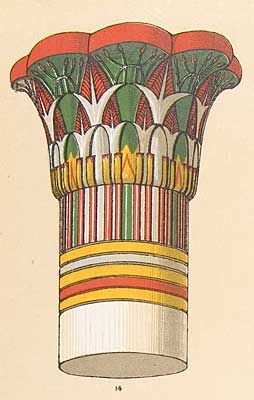 [more]
thanks to Coudal Partners

Gaza on brink of implosion as aid cut-off starts to bite
The end of Western funding and Israel's crossing closure sharpen Palestinian divisions, reports Conal Urquhart in Gaza City

An empty watchtower overlooks a deserted road lined with rusting vehicle parts. The only traffic is a pregnant bitch and a mule and cart. This is Gaza's economic lifeline, the Karni crossing into Israel, which is supposed to handle 1,300 containers of merchandise and food per day in order to sustain 1.3 million people.

But nothing is entering or leaving Gaza, and now the funds to purchase what is available there are also drying up, bringing the dire situation of its people to a new and febrile crisis.


[more]
Last chance for two states
Negotiation rather than unilateralism is the way out of the spiralling Israeli-Palestinian crisis

Monday's suicide bombing in Tel Aviv rightly drew international condemnation, yet criticism of Israel's relentless shelling of civilian population centres in the occupied Gaza Strip has been blocked by the US at the UN security council. This month alone, Israeli forces have killed more than 30 Palestinians, including at least six children, and injured 130 others, while about 200 shells have been fired into the Gaza Strip every day.

While prominent members of the international community call on Hamas to make statements in support of a two-state solution, their own policies are rapidly foreclosing that option. Following Hamas's accession to the Palestinian Authority, the EU and the US seem more intent on punishing the Palestinians for the results of their exemplary elections than on persuading Israel that peace and security will only materialise through negotiated political accommodation.

Ostensibly, the US-led decision to cut funding to the PA is designed to penalise Hamas for failing to renounce violence, recognise Israel's right to exist and publicly commit to previously-signed agreements. But this approach is certain to backfire. One million of the estimated 3.8 million Palestinians in the occupied Palestinian territories rely on PA salaries for their livelihoods. Impoverishing and embittering our people will not only exacerbate the existing humanitarian predicament, it will likely worsen the security crisis for Palestinians and Israelis alike.


[more]

...well, at least not according to British Airways. I was attempting to enter in my "passenger details" and country of citizenship and residence on their website for a flight I have booked next month (from Cairo, 8 hours and a border crossing away, since the Gaza airport is incapacitated-much like Sharon, and the Tel Aviv airport is off limits to Palestinians), but guess what...I don't exist!

Palestine/Palestinian Territories (territories, what territories?..maybe "Palestinian bantustans")/OPT/Gaza Strip/Palestinian Authority..well, none of the above mentioned options are present, and since I am the holder of a Palestinian Authority passport (which one can only get based on having an Israeli-issued ID card, or hawia...) I am a non-category.


[more]
Palestinians commemorate Prisoners Day, as all hell breaks loose
| | | |
| --- | --- | --- |
| | I'm very tired so instead of posting something on how all hells break loose here between one second and the next, and how just when you say to yourself-well how about that, only 20 shells today! and no gunbattles between bickering testosterone charged gunmen with nothing better to do! and no suicide bombings!...well..needless to say, things have a way of turning very bad, very quickly here. 9 killed in Tel Aviv, another Palestinian boy killed in Beit Lahiya by Israeli shelling (that makes 16 since the start of the year)... and I just heard an explosion near my house... | |
[more]
Is Hamas Being Forced to Collapse?
Conditions on the Ground Have Never Been So Tense
| | | |
| --- | --- | --- |
| | As many predicted, including myself, the newly elected Palestinian government led by Hamas has already started to show an impressive level of pragmatism, however, Israel and the U.S. seem to not be interested. As a matter of fact the U.S., in specific, is leading a global campaign to isolate the Palestinian government in such a haphazard way, that they are also causing a troubling level of despair among the average Palestinian citizen as well. | |
[more]
print making
I have a Peter Milton poster I bought back in the 1970s. I had lost track of him. He seems to have been busy in the meantime.
[more]
thanks to wood s lot
The poster I have was of Daylillies
plamegate
Grand Jury Hears Evidence Against Rove

Just as the news broke Wednesday about Scott McClellan resigning as White House press secretary and Deputy Chief of Staff Karl Rove shedding some of his policy duties, Special Prosecutor Patrick Fitzgerald met with the grand jury hearing evidence in the CIA leak case and introduced additional evidence against Rove, attorneys and other US officials close to the investigation said.

The grand jury session in federal court in Washington, DC, sources close to the case said, was the first time this year that Fitzgerald told the jurors that he would soon present them with a list of criminal charges he intends to file against Rove in hopes of having the grand jury return a multi-count indictment against Rove.


[more]
thanks to The Washington Note
The noose tightens.
book recommendation

A Contract with God : And Other Tenement Stories
by Will Eisner
Will Eisner is a legend in comics. His first work was published in 1936. Check out his site for what he has done. Too much to cover here. In 1978 he published this book as the first graphic novel. He was active and influential up until he died last year at the age of 87. From Amazon:
| | | |
| --- | --- | --- |
| | It's fair to say that Will Eisner invented modern comic art. A Contract with God has been called the first graphic novel, and its divergence from traditional comics themes and forms highlights Eisner's foresight and brilliance. Dealing with stories and memories from his childhood in a Bronx tenement, he explores the brutality, fragility, and tenderness possible among people living in close quarters close to the poverty line. The four stories here are tough but funny, deep but finely detailed, much like the traditional Jewish stories he drew upon to flavor his own work. Ending reflectively (and perhaps autobiographically), A Contract with God shows us a young man peering out into his city as he decides whether and how to face adulthood. You won't see that in the funny papers. | |
the decider in chief

HENRY: But what do you say to critics who believe that you're ignoring the advice of retired generals, military commanders, who say that there needs to be a change?

BUSH: I say I listen to all voices, but mine's the final decision and Don Rumsfeld is doing a fine job. He's not only transforming the military, he's fighting a war on terror. He's helping us fight a war on terror. I have strong confidence in Don Rumsfeld. I hear the voices and I read the front page and I know the speculation, but I'm the decider and I decide what is best and what's best is for Don Rumsfeld to remain as the secretary of defense. I want to thank you all very much.

At which point he stomped off in a huff. Seriously.

This is particularly interesting in light of this amazing article in this week's Prospect about the Cheney cabal:

Says one insider deeply involved in U.S. policy toward North Korea: "The president is given only the most basic notions about the Korea issue. They tell him, 'Above South Korea is a country called North Korea. It is an evil regime.' ... So that translates into a presidential decision: Why enter into any agreement with an evil regime?"

I'm the decider! I yam, I yam! Evil, evil, evil.


[more]
Chips down, Bush prepares a Hail Mary bet

Now, here he is, sitting right next to all the other countries at the Big Table, representing America, it's little Dubya Bush, stewing in his own juices, his poll numbers hovering right near Nixon levels, mumbling to himself, smelling vaguely of sawdust and horse manure and dead Social Security overhaul plans.

He is pockmarked by scandal, buffeted by storms of disapproval and infighting and nascent impeachment. He authorized the leak of classified security information merely to smear an Iraq war critic, he lied about WMD and lied about Saddam and lied about making the United States safer and lied about, well, just about everything, on top of launching the worst and most violent and most expensive, unwinnable war since Vietnam.

His pile of betting capital is down to a tiny lump, nothing like back when he had the table rigged and all the pit bosses worked for him and the pile was as big as a roomful of Texas cow pies. But now, fortune is frowning. In fact, fortune is white-hot furious at being so viciously molested, spit upon, raped lo these many years. The truth is coming out: Bush has now lost far, far more bets than he ever won.

What's to be done? Why, do what any grumbling, furious, confused, underqualified alcoholic gambler does: reach down deep and say, "To hell with the nation and to hell with the odds and to hell with the rest of the planet," and pull out one more desperate, crumpled war from deep in your pants, slap it on the table and hear the world moan.

But this time, try to make it serious. Do not rule out the use of tactical nuclear weapons. Do not rule out another massive air strike, ground troops, special forces, a strategy so intense it makes Iraq look like a jog in the park. Think of yourself as creating a masterful legacy, going down in history as the guy who "saved" the world from Iran's nukes while protecting American oil interests. Yes? Can you smell the oily sanctimony in the air? Is God speaking to you again, telling you to damn the torpedoes and kill more Muslims? You are the chosen one, after all.


[more]
The Worst President in History?
[more]
thanks to Eschaton
transportation photography
| | | |
| --- | --- | --- |
| | The Klemantaski Collection is one of the world's largest and most varied libraries of historic motor sports photography. The Collection supplies its images to photograph and car collectors and enthusiasts, racing car restorers, authors and publishers worldwide. | |

Graham Hill, The Monaco Grand Prix
Monte Carlo, May 10, 1964
[more]
thanks to The Online Photographer
economy
[more]
thanks to Bad Attitudes
movie recommendation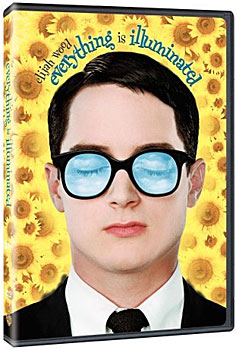 Everything is Illuminated
This is a wonderful little movie, a delightful surprise. From Amazon:

Genres: Adventure, Comedy, Drama
Tagline: Leave Normal Behind.
Plot Outline A young Jewish American man endeavors to find the woman who saved his grandfather during World War II in a Ukrainian village, that was ultimately razed by the Nazis, with the help of a local who speaks weirdly funny broken English.


[more]
oil
Notice your gasoline prices going up? On Tuesday:
Oil prices settle at a record above $70 a barrel
On Friday:
Crude oil prices hit record $75 a barrel
That was fast!
pano cameras
I just got an interesting book out of the library on panoramic photography. I will post about the book later but one thing in it that struck me was an interesting 35mm rotating panoramic camera.
[more]
A very clever design. The weights keep it spinning. The amount of rotation controls the exposure. The designer sells a book to build one for $45. Hmmmm...
new orleans
Big Business Sees A Chance For Ethnic and Class Cleansing
Black and poor residents are excluded from the city elections and they're still finding bodies, but America has lost interest

"There are two types of power," said Linda Jeffers, addressing an accountability session of New Orleans mayoral candidates at the city's Trinity Episcopal church. "Organized money and organized people." Since Hurricane Katrina, the battle between those two forces has shaped the struggle to rebuild New Orleans. With mayoral elections on Saturday it is set to intensify.

The one thing both sides seem to agree on is that neither wants the city to return to the way it was before the hurricane. The people of New Orleans, most of whom are black and many of whom are poor, want schools that will educate their children, jobs that will pay a living wage, and neighborhoods where capital investment matches the large pools of social capital created by their churches and close-knit communities. Organized money has something else in mind: the destruction of many of those communities and permanent removal of those who lived in them, a city that follows the gentrification patterns of racial removal and class cleansing that have played out elsewhere in the US.
[...]

The one thing both sides seem to agree on is that neither wants the city to return to the way it was before the hurricane. The people of New Orleans, most of whom are black and many of whom are poor, want schools that will educate their children, jobs that will pay a living wage, and neighborhoods where capital investment matches the large pools of social capital created by their churches and close-knit communities. Organized money has something else in mind: the destruction of many of those communities and permanent removal of those who lived in them, a city that follows the gentrification patterns of racial removal and class cleansing that have played out elsewhere in the US.
[...]

Only this time, no one is watching. Like teenagers discovering sex, the American media developed an intense fascination with the mundane facts of American life following the hurricane: namely, the glaring disparities in race and class that persist and pervade. Having gorged themselves on the undeniable evidence of glaring disparities in race and class, they soon got sick and went to sleep.

Up in the mostly white and wealthy Garden District, the Boulangerie on Magazine Street offers a delicious choice of croissants. Down in the ninth ward they are still finding dead bodies - nine in March, some half-eaten by animals, plus a skull.

But there is no dramatic backdrop to the systematic and systemic exclusions of African-Americans this time around. It's as though corpses have to be floating down the street and thousands stranded without food or water before racism is once more worthy of note here. "I came down off my rooftop and I walked through the waters," said Jeffers. "And now I feel like they're taking me back on to the rooftop." The organized people of New Orleans keep trying to move to higher ground: the organized money keeps trying to sell the land from under their feet.


[more]
any day now
Cleaning my old film holders has been slow going but I now have 5 4x5 film holders loaded with 10 sheets of Efke PL25.
They are all vacuumed, windexed, number notches filed, and labels attached with name, contact information, film number and film type. Three of them are from my pile of old film holders. The other two, of five, I've had since the 1970s. One of them still had film in it from the last time I shot 4x5 which would have been around 1980. It was fun loading the sheet film in the dark. It's been a long time. Another 10 holders to go. The Burke & James is loaded in my pack with all the appropriate paraphenalia. Now I just need to take it out and make some exposures. Any day now.
give us this day our daily photograph
Terry, Wendy, and Brenda around 1975
I've been real busy. Fortunately, a lot of the busy has been with jobs that actually pay money. This is a good thing. I've also been busy with vacuuming, cleaning, and marking 4x5 sheet film holders in preparation for actually taking pictures with the Burke & James. I vacuumed the inside and outside of the bellows. I got some bright red Wet'n Wild fingernail polish to touch up all the worn points on the bellows. I need to finish a few more sheet film holders and then I will be ready for loading actual film (Efke 25). I've been cleaning 4x5 sheet film holders but I've been eyeing a 5x7 sheet film holder. It sure is big. I've been thinking about fixing the 5x7 back but I don't have a scanner that will scan that sized negative in one shot...yet. So I thought I would play around with scanning some of my old 5x7 negatives, in two passes, and stitching them together. Terry is my brother. He is long divorced from Wendy. Brenda sometimes reads this blog. I'm not totally happy with the stitch. I will try some more. I was surprised at some of the places I took that old Eastman 5x7. I don't remember what the lens was. It doesn't seem to be all that sharp. I think my process lenses will be all that sharp. I can hardly wait.