Archives
it's a birthday
I've been busy these past few days and didn't even note yesterday that it was the 7th birthday for this blog. Hopefully, normal programming will resume tomorrow evening.

give us this day our daily photograph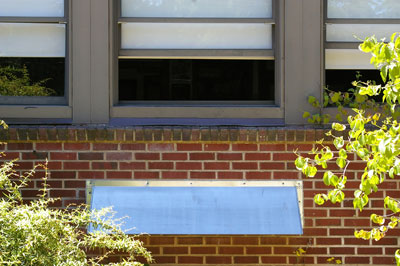 Open window — Langley Middle School
give us this day our daily photograph
Tree — Langley Middle School
A couple of weeks ago I dropped Zoe off for an acupuncture appointment and spent the time waiting for her walking into Langley. The first stop was at the Langely Middle School. It was originally the Langley High School. All my kids went to school here.

oil
Mexican Company Predicts End of Oil

Mexico, Jul 27 (Prensa Latina) Petroleos Mexicanos (PEMEX) announced that oil reserves may run out in seven years.

"Supplies of this economically exploitable resource are running out," informed a report sent by the state owned company to the United States stock market.

Until December 31, 2005 the report says proven reserves were about 8.978 billion barrels, while yearly production was 1.322 billion tons. If this rhythm continues oil will run out in the time stipulated.


[more]
thanks to Politics in the Zeros



If you are wondering how Mexico's oil situation will affect us, check this out. They are number 3 in imports to the US.
Crude Oil and Total Petroleum Imports Top 15 Countries
thanks to Politics in the Zeros
photography
Jörg Colberg's blog Conscientious has links to many photographers. A must read. Jörg also takes pictures and now has some of them up. He has shown some of them before. He was using digital cropped square. Now he has the pictures taken with film.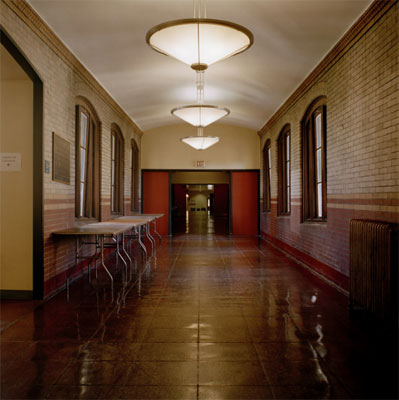 [more]
torture r us
Here is the short version.
Jane Mayer Building a Case That Could Be Used Against Cheney

The New Yorker's Jane Mayer has an extremely important piece in the 13 August edition of the magazine titled "The Black Sites: A Rare Look Inside the CIA's Secret Interrogation Program."

I knew from other sources that Mayer was working on a major article that would expose a closely held International Committee of the Red Cross report finding that American interrogators were using torture techniques -- but did not know that her piece would be so comprehensive. This article -- which is very long -- should be read in full by anyone who wants to understand the details of the "darkness at noon" like intrigue that we have created. And it doesn't even produce results that are dependable.

Much of this story is about Khalid Sheikh Mohammed's confession that he beheaded Wall Street Journal reporter Daniel Pearl. Pearl's wife and many others close to the case don't have confidence in the confession or the CIA interrogators involved and their techniques for extraction of information from detainees.

The two parts of the essay that are of particular interest to me are first, the section about the ICRC report on US torture habits and second on the view that many have that despite all of the drama about Guantanamo and Abu Ghraib and the various "black sites," it turns out in one of the highest profile cases involving Mohammed, there is enormous doubt about the information he coughed up.


[more]
Here is the long version. Read it and weep.
The Black Sites
A rare look inside the C.I.A.'s secret interrogation program.
by Jane Mayer

In March, Mariane Pearl, the widow of the murdered Wall Street Journal reporter Daniel Pearl, received a phone call from Alberto Gonzales, the Attorney General. At the time, Gonzales's role in the controversial dismissal of eight United States Attorneys had just been exposed, and the story was becoming a scandal in Washington. Gonzales informed Pearl that the Justice Department was about to announce some good news: a terrorist in U.S. custody—Khalid Sheikh Mohammed, the Al Qaeda leader who was the primary architect of the September 11th attacks—had confessed to killing her husband. (Pearl was abducted and beheaded five and a half years ago in Pakistan, by unidentified Islamic militants.) The Administration planned to release a transcript in which Mohammed boasted, "I decapitated with my blessed right hand the head of the American Jew Daniel Pearl in the city of Karachi, Pakistan. For those who would like to confirm, there are pictures of me on the Internet holding his head."

Pearl was taken aback. In 2003, she had received a call from Condoleezza Rice, who was then President Bush's national-security adviser, informing her of the same news. But Rice's revelation had been secret. Gonzales's announcement seemed like a publicity stunt. Pearl asked him if he had proof that Mohammed's confession was truthful; Gonzales claimed to have corroborating evidence but wouldn't share it. "It's not enough for officials to call me and say they believe it," Pearl said. "You need evidence." (Gonzales did not respond to requests for comment.)


[more]
book recommendation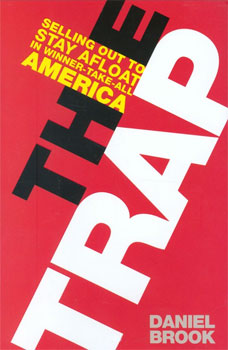 The Trap:
Selling Out to Stay Afloat in Winner-Take-All America
by Daniel Brook
Only people living under rocks don't realize that that the rich are getting way richer and the poor are getting poorer. Brook explains what that means for the corporate lawyers and accountants that have sold out, but also for the health of this country. The conservatives have screwed this country up and Brook shows us how bad it is.



FDL Book Salon: The Trap: Selling Out to Stay Afloat In Winner-Take-All America
By: Rick Perlstein-

Brook's got guts. Because frankly, his topic - the fate of the best and brightest graduates of our top-flight universities - sounds like a subject for whiners. Who cares about them, right? They'll do fine on their own. What do the lifestyle and career choices they make after college have to do with the well-being, moral and material, of the rest of us?

A whole lot, Brook has me convinced. Their plight is a window onto the fate of nothing less than American liberty itself - and how the right has run it into the ground.

The book begins, provocatively enough, by quoting Barry Goldwater's 1964 nomination speech - the one in which he proclaimed, "extremism in defense of liberty is no vice." What he also said was, "The tide has been running against freedom…. In our vision of a good and decent future, free and peaceful, there must be room for the liberation of the energy and talent of the individual… Equality, rightly understood, as our founding fathers understood it, leads to liberty and to the emancipation of creative differences. Wrongly understood, as it has been so tragically in our own time, it leads first to conformity and then to despotism."

What's the argument? That conservatives' tragic misunderstanding of freedom has produced exactly what Goldwater feared most: stifling the energy and talent of the individual, crushing creative differences, forcing conformity - and, yes, even leading us to despotism (and I'm not talking about habeas corpus or NSA spying). By methodically undermining the public's will and ability to underwrite the public good, systematically accelerating economic inequality, and making turning oneself into a commodity - "selling out" - the only possible route for young people who wish a reasonably secure middle class existence, conservatives killed liberty. The canary in the coal mine is the death of young people's "freedom to live adult lives typified by choice rather than economic compulsion."

And, despite all Goldwater's guff about honoring "our founding fathers," conservatives did it by dragging our founders through the mud.
[...]

Most damning for conservatives who actually think they've accomplished something for freedom these twenty-six-plus years since Ronald Reagan's inauguration is the "entrepreneur tax." Put simply, in a society where to fail in business is to make economic survival impossible, fewer and fewer are willing to take the chance. Where are entrepreneurs better off? Dreaded Old Europe, according to the quite conservative Financial Times: "With its low [real estate] costs and generous welfare net, Berlin is an entrepreneurs' heaven, where barriers to entry are low and failure rarely entails personal ruin." Brook claims, counter intuitively, that America's self-employment rate is lower than it has been in decades. What if you do give it a go? "[T]he holes in the American safety net, health care chief among them, make entrepreneurship and family life mutually exclusive." That's not freedom.

No, conservatives kill freedom. That's my message this Independence Day. They kill the possibility of future of economic dynamism, the flourishing of the human spirit, the family, diversity, the arts. They didn't mean to; grant them that. Barry Goldwater's words about a good and decent future, free and peaceful, with room for the liberation of the energy and talent of the individual - all that by gutting government and killing taxes!! - suggest a genuine nobility of intention.

But so what. Now they've gone and done it: killed our New Deal social democracy. It's left our young people nothing but traps. It leaves me wanting to quote Barry Goldwater's nomination speech again, against Barry Goldwater: "We must, and we shall, return to proven ways - not because they are old, but because they are true."


[more]
give us this day our daily photograph
Chevy hood — Greenbank Farm Car Show
That's it for cars. Something new tomorrow.

nuclear lies

Sometimes, something happens that is so awful that we find ourselves rationalizing it, talking as if it had to happen, to make ourselves feel better about the horrible event. For many people, I believe, President Truman's dropping the atomic bomb on Hiroshima on Aug. 6, 1945, and on Nagasaki on Aug. 9, 1945, were two such events. After all, if the leader of arguably the freest country in the world decided to drop those bombs, he had to have a good reason, didn't he? I grew up in Canada thinking that, horrible as it was, dropping the atomic bombs on those two cities was justified. Although I never believed that the people those bombs killed were mainly guilty people, I could at least tell myself that many more innocent people, including American military conscripts, would have been killed had the bombs not been dropped. But then I started to investigate. On the basis of that investigation, I have concluded that dropping the bomb was not necessary and caused, on net, tens of thousands, and possibly more than a hundred thousand, more deaths than were necessary.

What I write below will not come as a surprise to those who are particularly well-informed about the issue: the Gar Alperovitzes, Barton Bernsteins, Dennis Wainstocks, and Ralph Raicos of the world. But it did come as a surprise to me and will surprise, I believe, many of the people reading this article. There were four surprises: (1) how Truman himself couldn't seem to keep his story straight about why he dropped the bomb and even whom he dropped the first one on; (2) how strong the opinion was among the informed, including many military and political leaders, against dropping the bomb; (3) how strong a case can be made that the Japanese government was about to surrender and that the U.S. insistence on unconditional surrender had already delayed their surrender for months; and (4) how the proponents of dropping the bomb systematically and successfully convinced Americans that dropping the bomb saved many American lives. On the third issue, in particular, I highlight a May 1945 memo to President Truman from former President Herbert Hoover, the person who founded the Hoover Institution, at which I am proudly, given his views on this, a research fellow.


[more]
give us this day our daily photograph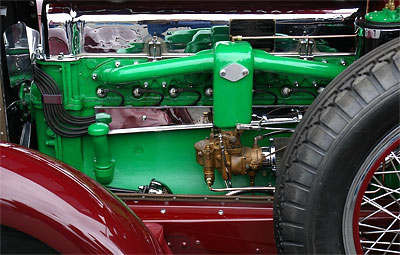 Green Engine — Greenbank Farm Car Show